Chicken soup with spinach and brown rice is a hearty and nutritious soup. This colorful and heartwarming soup is packed with lovely autumnal flavors. It is the kind of soup that you crave on a cold winter afternoon and the kind of soup that is capable to brighten a cloudy day.

Ingredients (8 servings):
1 Tbsp olive oil
1 large onion, chopped
2 small carrots, chopped
1 celery stalk, chopped
3 garlic cloves, minced
8 champignon mushrooms, chopped
1 can of chopped tomatoes (400ml)
1700ml chicken broth
10 basil leaves
1 + ½ tsp dried oregano
200g brown rice
100g fresh spinach
300g cooked chicken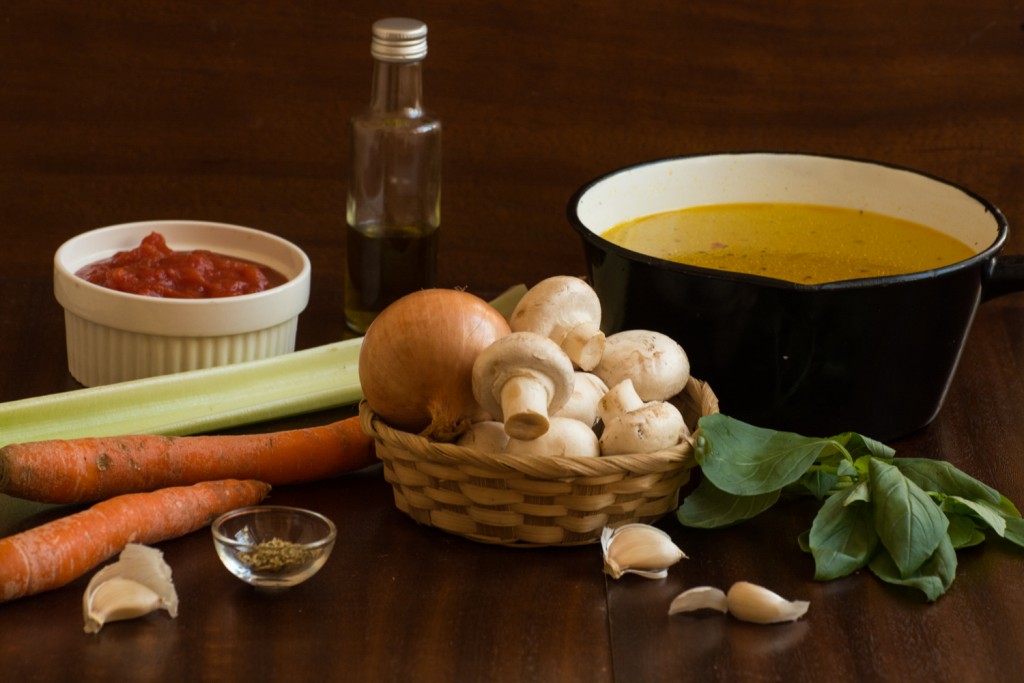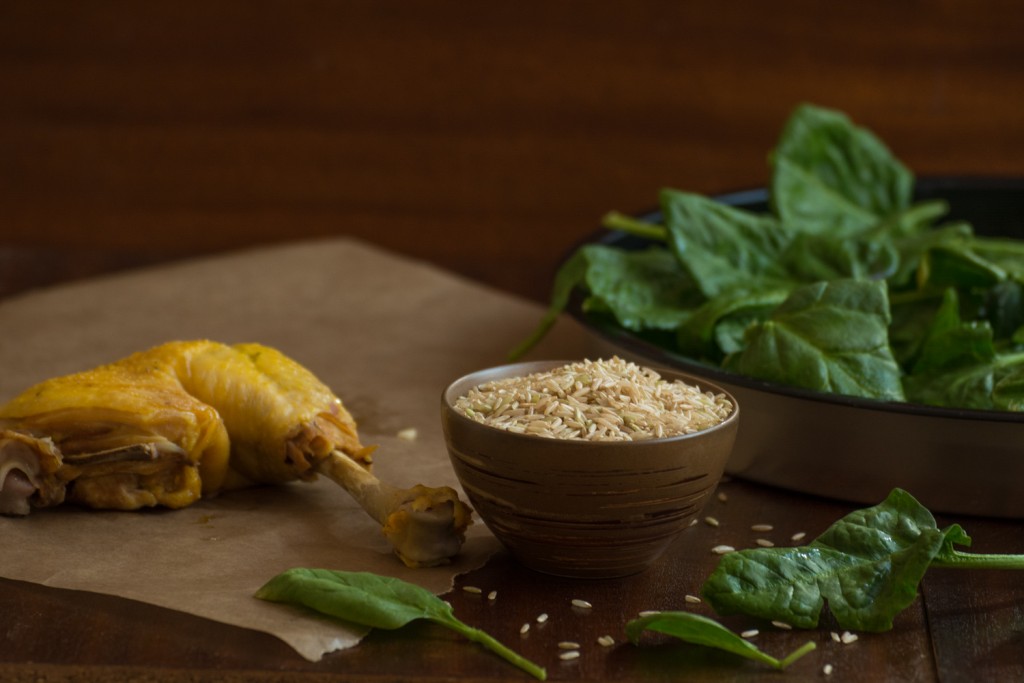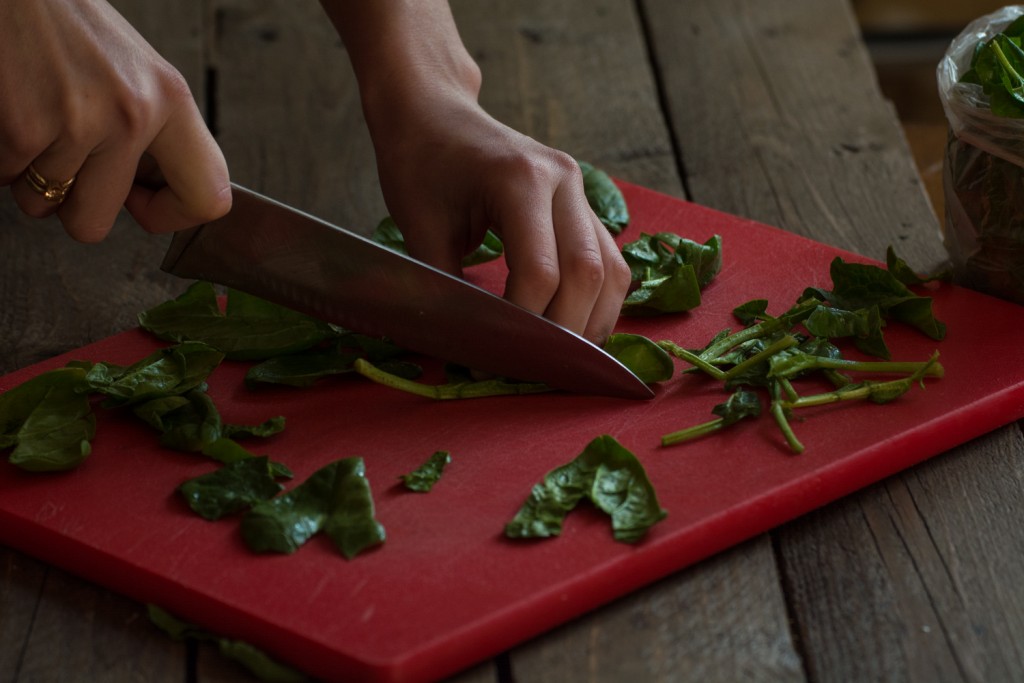 Method:
In a large pan heat the olive oil over medium heat. Add the onion and sautee until translucent.
Add carrots, celery stalk and mushrooms and sautee for about 3 minutes.
Add garlic, oregano and chopped basil and stir for about 1 minute.
Add chopped tomatoes and chicken broth, cover with a lid, reduce heat to minimum and cook for 20 minutes.
After 20 minutes, add rice and cook for another 30 minutes.
Meanwhile prepare the spinach. Wash it several times, remove the stems (picture) and tear it into small pieces. Add spinach and cook for another 5 minutes.
Add sliced chicken to the pot and season well with salt and pepper.
Notes:
For this recipe you can use chicken steak leftovers or plain boiled chicken.
This quantities make a really thick and stewy soup. If you prefer your soup a little more fluid, you can always add more broth.