Cookies are always a great idea! Always! Personally, I could stuff my face with cookies on breakfast, lunch or dinner. And again, who wouldn't? Because I love cookies so much, I've been searching for the perfect recipe for years. Last year I stopped searching and since then I've been baking these amazing cookies at least twice a month. I think that's a good sign!
The funny thing is that my favourite cookies are vegan and I wasn't even searching for a vegan recipe. They are really incredible. They have a lovely crispy crust and a chewy center and the dark chocolate chips go so well with the sweet flavor of the coconut flakes. Should I mention the fact that they are ready in less than 20 minutes?
Ingredients (for 12 cookies):
¼ cup + 2 Tbsp soft brown sugar
¼ cup coconut oil at room temperature
¼ cup warm almond milk (you can use soy/cashew/rice milk)
½ tsp vanilla extract
1 cup white flour
2 Tbsp coconut flakes
½ tsp baking soda
½ tsp baking powder
½ tsp salt
40g dark chocolate (chopped)
Method:
In a bowl combine the dry ingredients: flour, coconut flakes, baking soda, baking powder, salt.
In another bowl combine the coconut oil with the sugar until you have a paste. Add the warm milk and mix until the mixture is creamy.
Add the dry ingredients and mix for about 10 seconds. The mixture will seem very dry. Add the chocolate flakes and form a ball using your hands.
Divide the dough into 12 small balls, place them on a parchment paper-lined baking tray. Using your fingers, flatten each ball.
Bake the cookies in the preheated oven at 350°F/175°C (gas mark 4) for 10-12 minutes or until they are golden at the bottom but still soft on top.
Cool them on a wire rack and store them in a cookie jar.
Notes:
Sometimes when you add the milk, the mixture might separate. In this case go on with the recipe because this problem will not influence the final result.
The coconut oil should be at room temperature and not melted.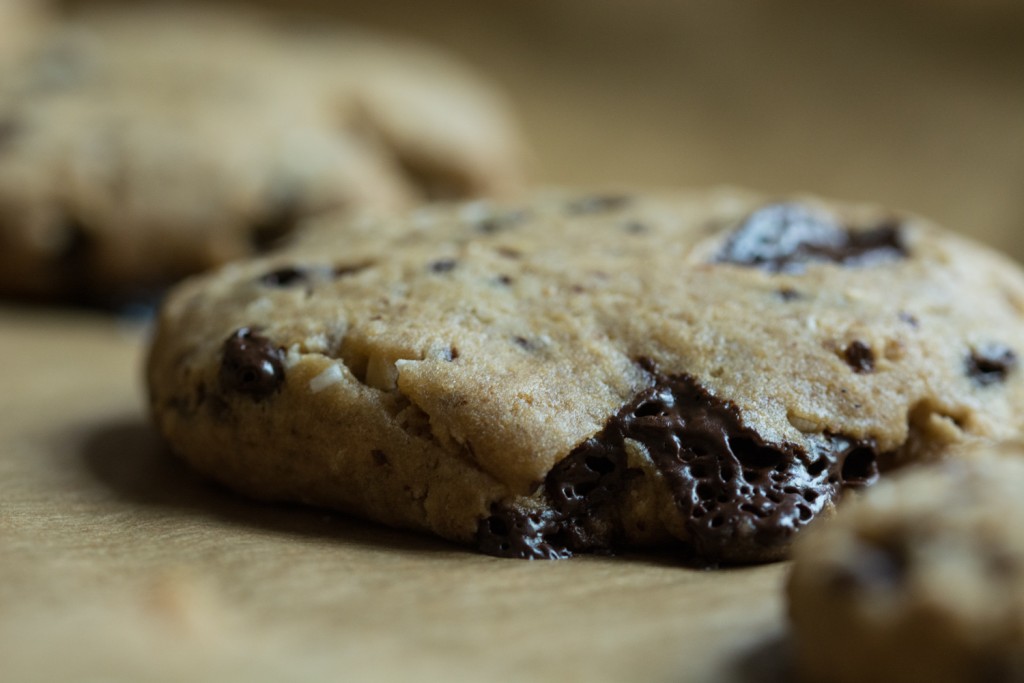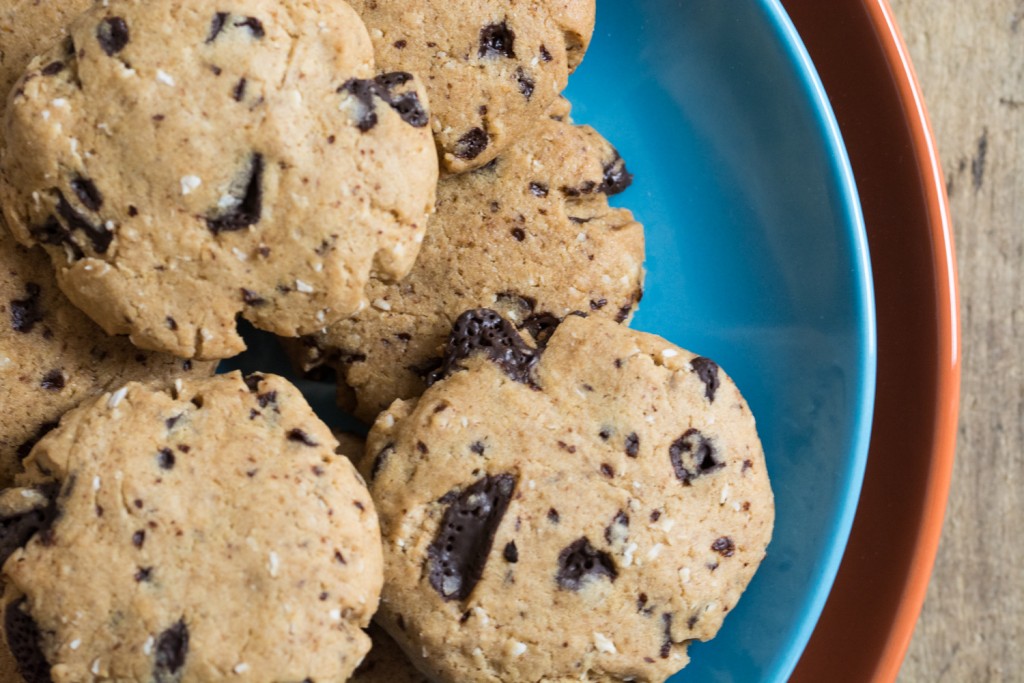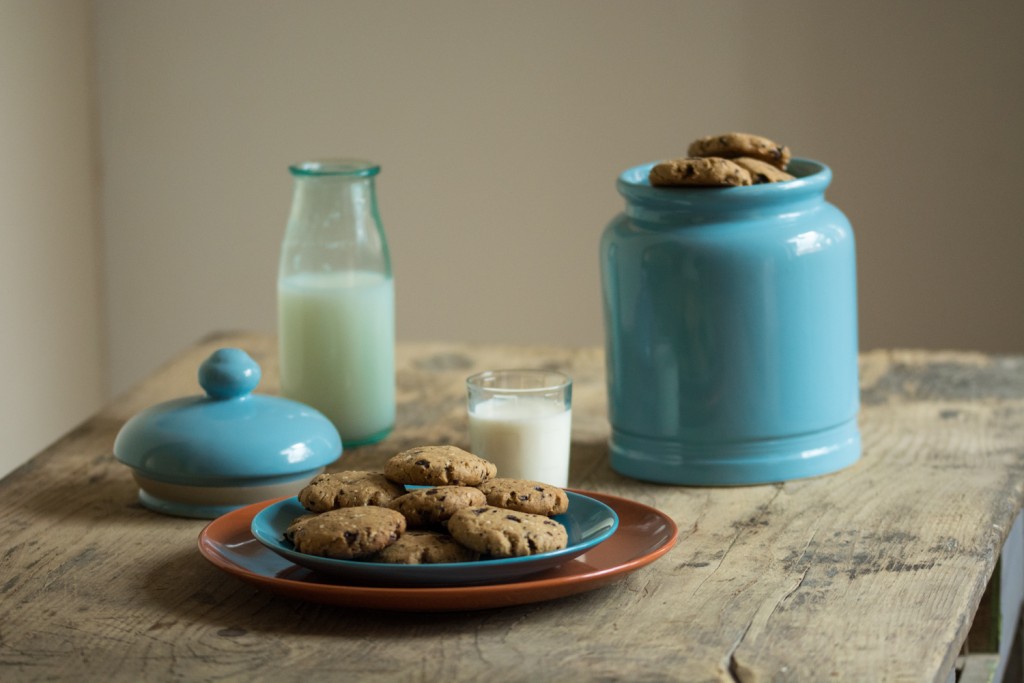 Source: www.dailyrebecca.com