Tuna, onion and mayonnaise is a match made in heaven, from my point of view. I've never tried to perfect this combination because I found it perfect in the first place. The problem occurred one day when I ran out of eggs and it was impossible for me to make mayonnaise (I'm old school, I always make my own mayonnaise, don't judge me). I was desperately looking for a substitute in the pantry when a (probably) 100 year old ripe avocado was looking back at me. It seemed such a good idea. And it was a wonderful idea! From that day on I've never used mayonnaise in my tuna salad again.
This tuna salad contains apple, celery, onion and walnuts. It's hearty yet light, healthy and Paleo friendly.
Ingredients (for 4-6 servings):
2 cans of tuna in water, drained
1 ripe avocado
1 Granny Smith apple
1 stalk of celery
¼ cup walnuts, toasted and chopped
¼ cup red onion
1 lemon (zest + juice)
2 Tbsp olive oil
salt and green peppercorns to taste
for serving:
endive leaves
2 Tbsp pomegranate seeds
radish sprouts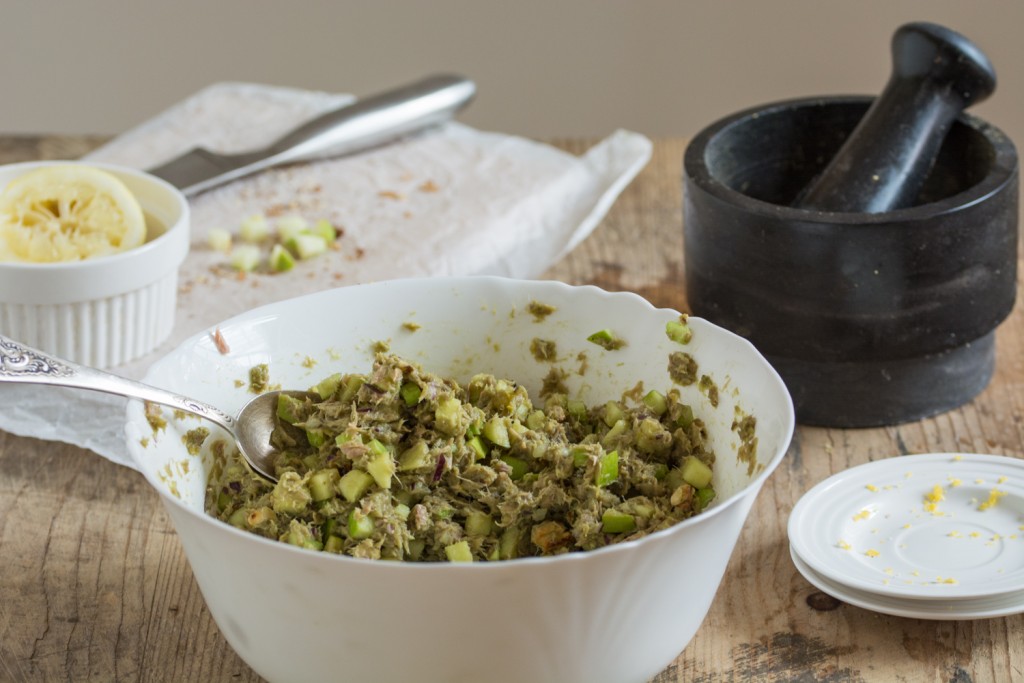 Method:
Cut the apple into small cubes and cover with water and the juice from half a lemon.
Chop the onion and the celery.
In a large bowl combine tuna with mashed avocado, drained apple cubes, celery, onion, walnuts, olive oil, lemon zest and the remaining lemon juice and season well with salt and pepper.
Place the endive leaves on a platter and place 2 tsp of tuna salad on each leaf. Garnish with pomegranate seeds and radish sprouts.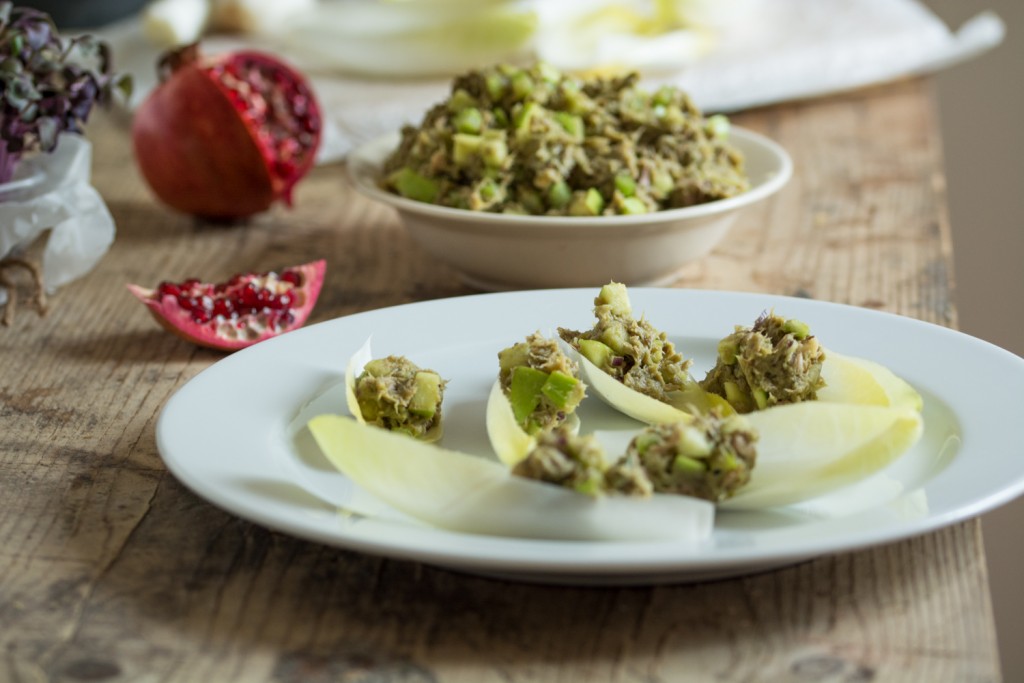 Source: www.thehealthymaven.com