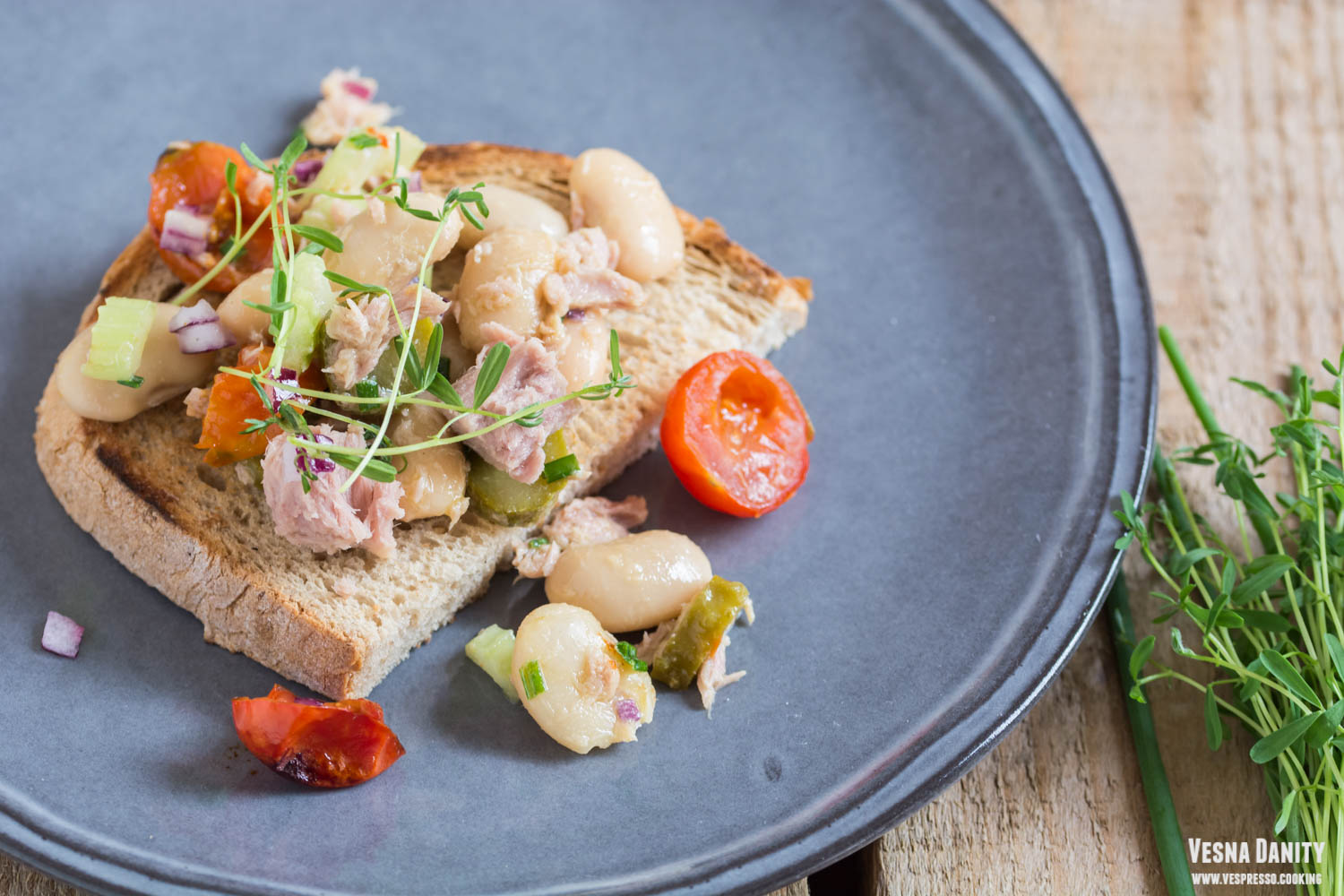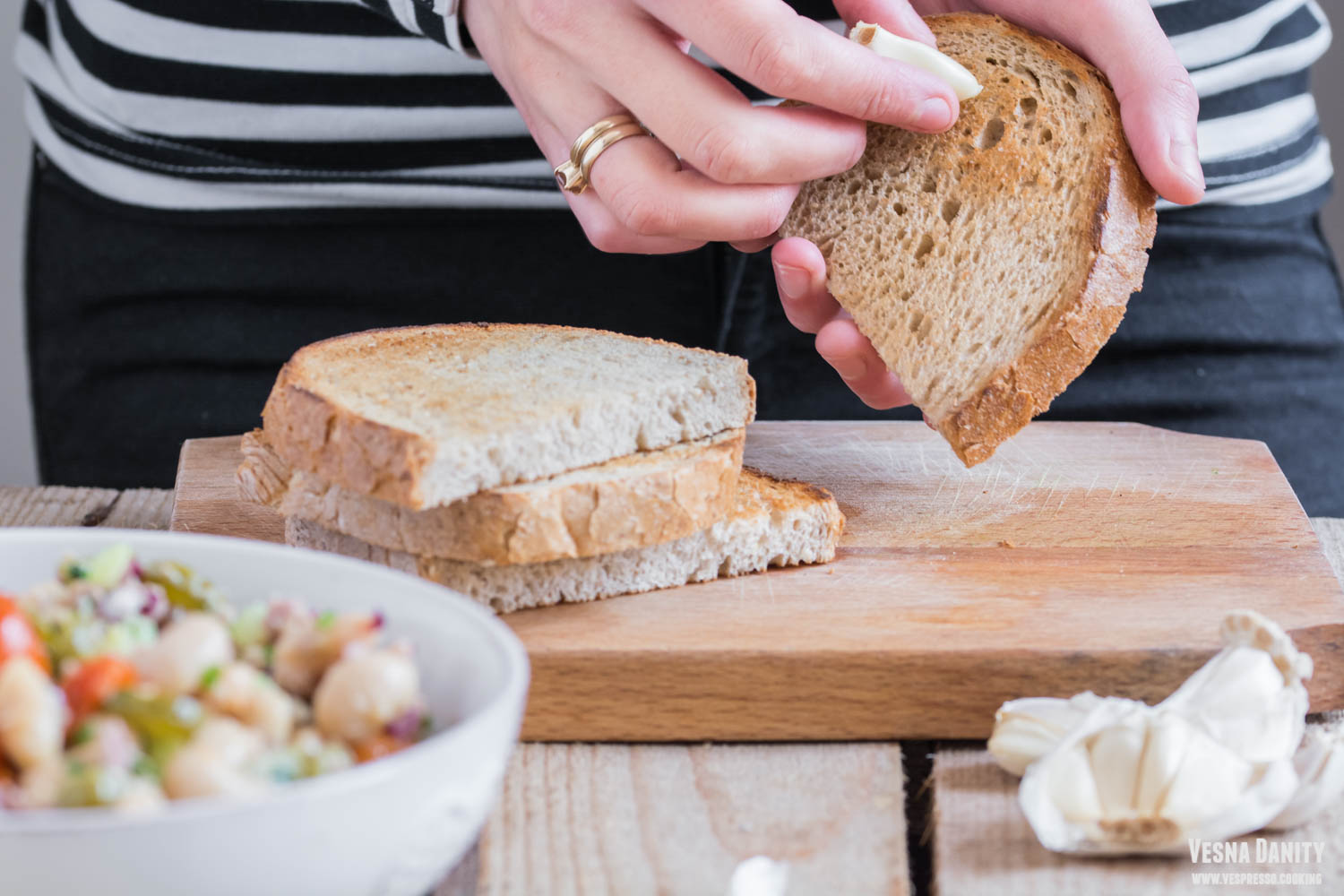 This butter bean and tuna salad is simply divine! It's very tasty, nutritious and hearty. It is a rustic, unpretentious salad, but at the same time the flavor and texture combination give it a particular charm. It's so easy to make and to gain some time, I start the recipe by roasting the cherry tomatoes just until they caramelize nicely and burst with flavor. While my tomatoes brown patiently in the oven, I make the creamy mustard dressing and I chop the rest of the ingredients and the dinner is ready. Or the lunch. Or the brunch, if you're as greedy as I am. I serve this lovely salad on a garlicky whole-wheat toast and I enjoy every last bite of it.
Ingredients (for 4 servings):
1 can of butter beans
1 can of tuna chunks in olive oil (180g)
1 celery stalk (50g)
3 – 4 pickled cornichon cucumbers (50g)
200g cherry tomatoes
½ small red onion
10g chopped chives
1 tsp Dijon mustard
1 Tbsp lemon juice
3 Tbsp olive oil
1/8 tsp chili powder
salt and pepper to taste
for serving:
2 slices of whole-wheat bread
1 clove of garlic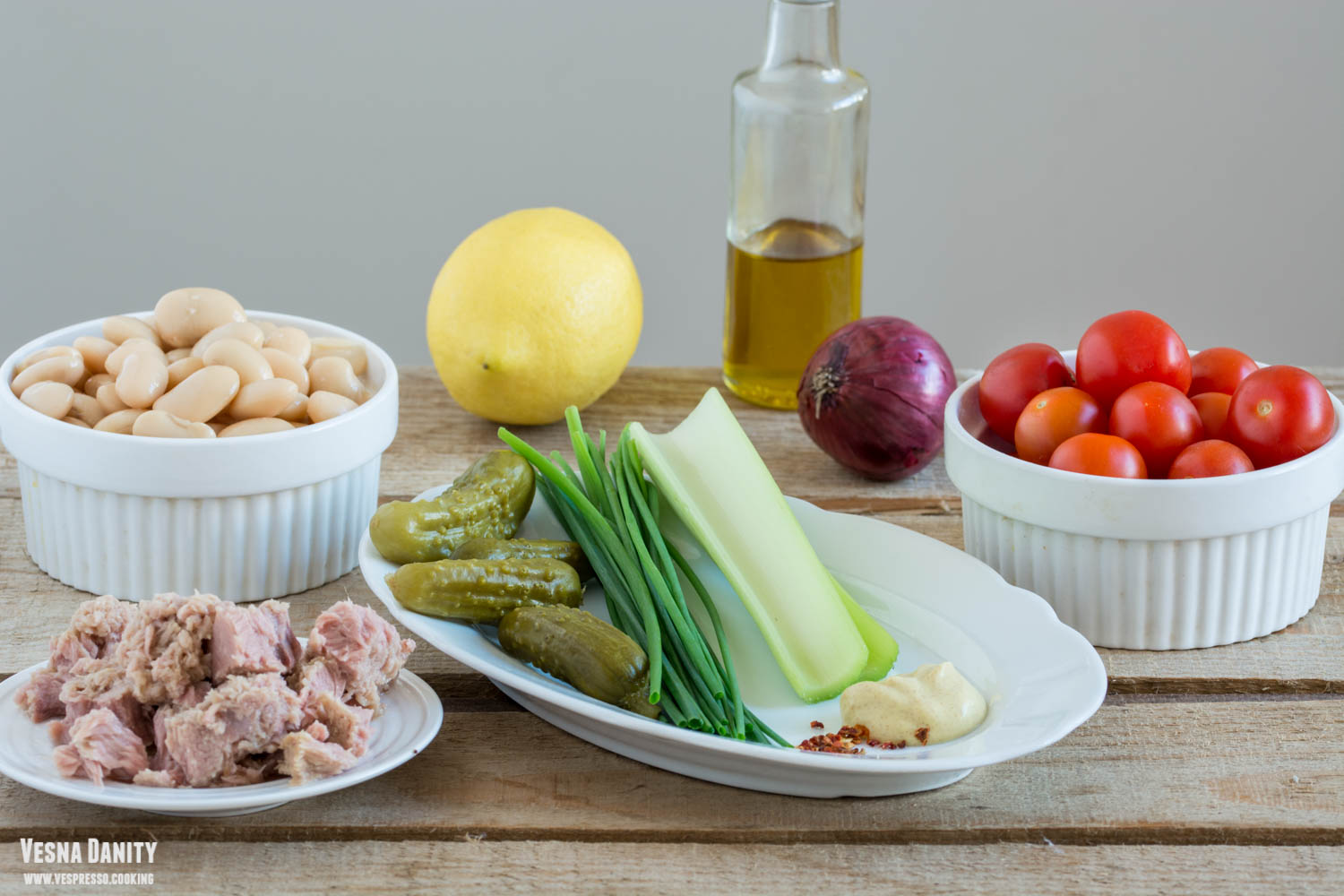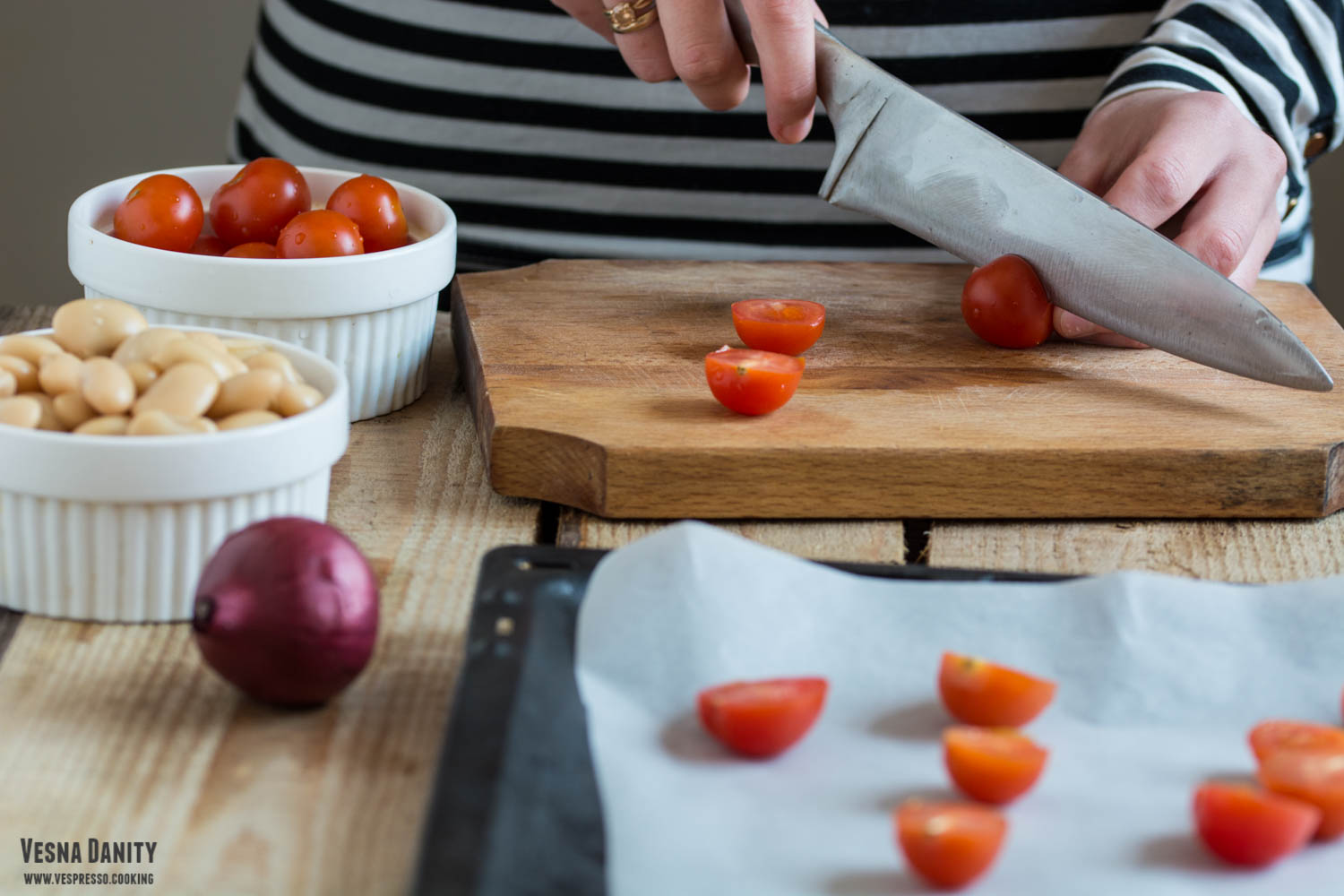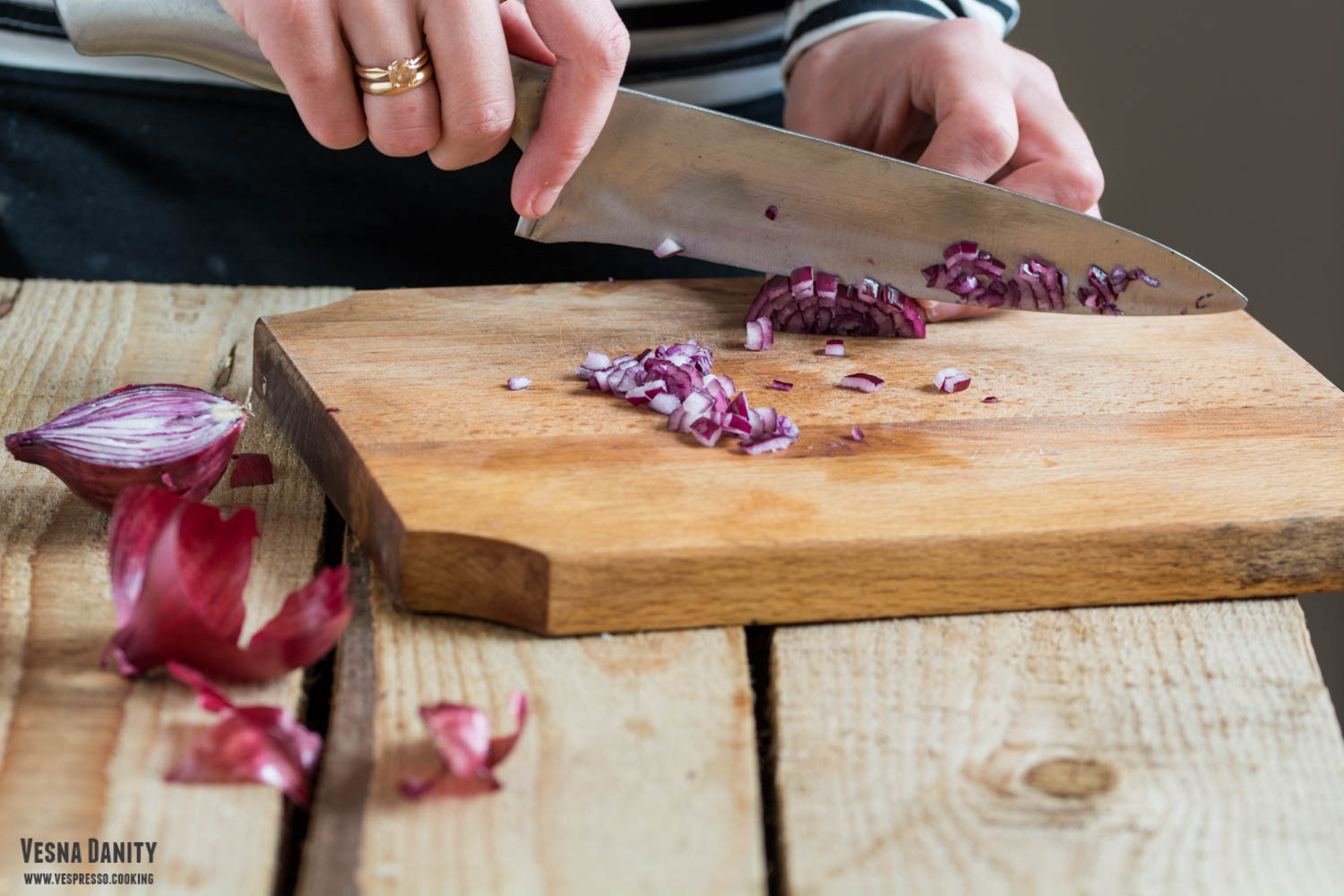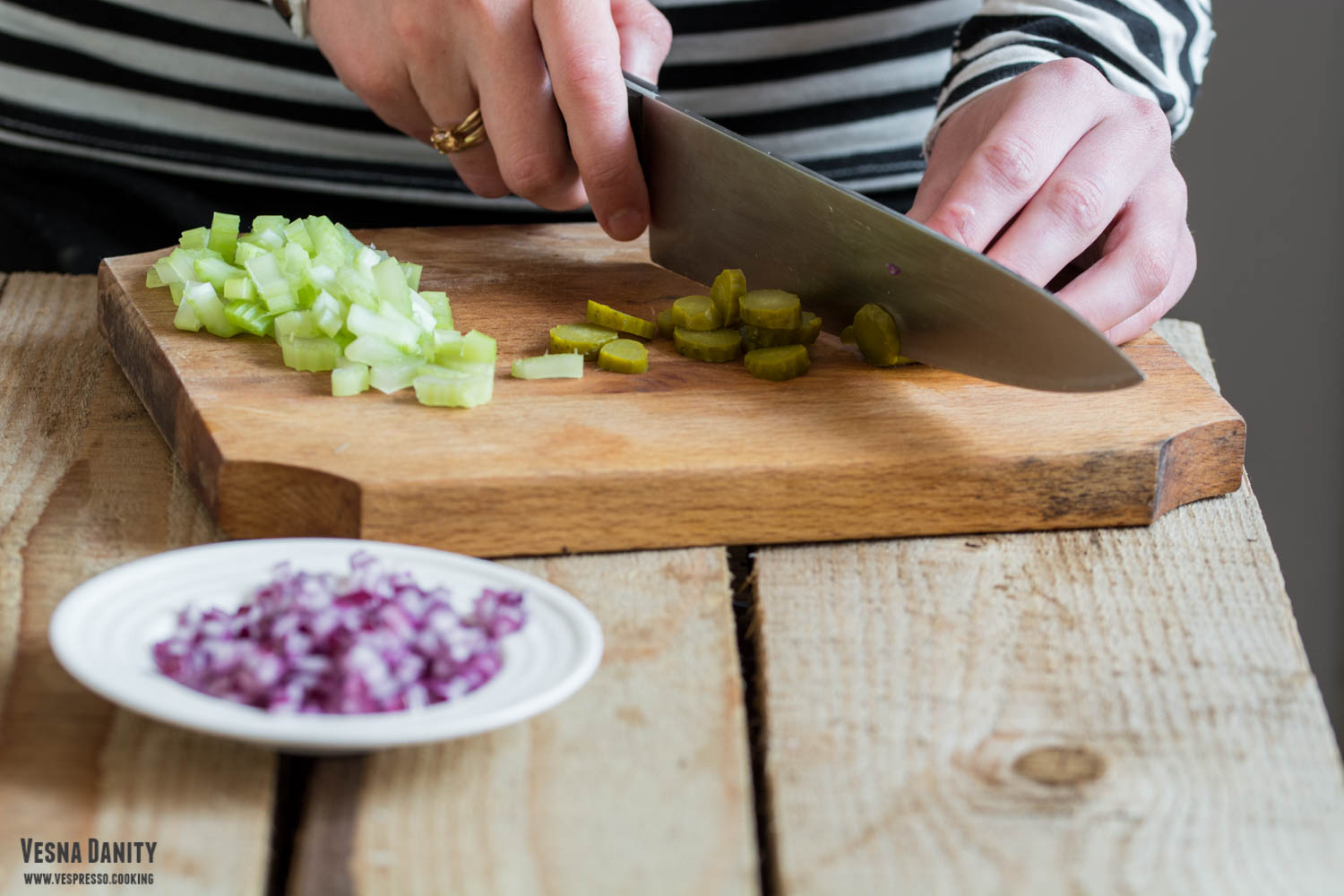 Method:
Preheat the oven at 400°F / 200°C (gas mark 6).
Halve the cherry tomatoes and place them on a parchment paper-lined tray. Roast them in the oven for 10 minutes, turning them after 5 minutes.
In a salad bowl add the mustard and the lemon juice and combine with a whisk. Drizzle the olive oil, whisking continuously until the dressing becomes smooth and creamy.
Drain the tuna, rinse and drain the butter beans. Chop the cucumbers and the celery and finely chop the onion and the chives.
Add the ingredients above to the bowl and stir to combine. Add the cherry tomatoes and stir again.
Toast 2 slices of bread and rub them with garlic. Slice them in half.
For serving, place on each plate 1 half of a slice of bread and top them with bean and tuna salad. Garnish with radish sprouts.
Source: www.foodandwine.com