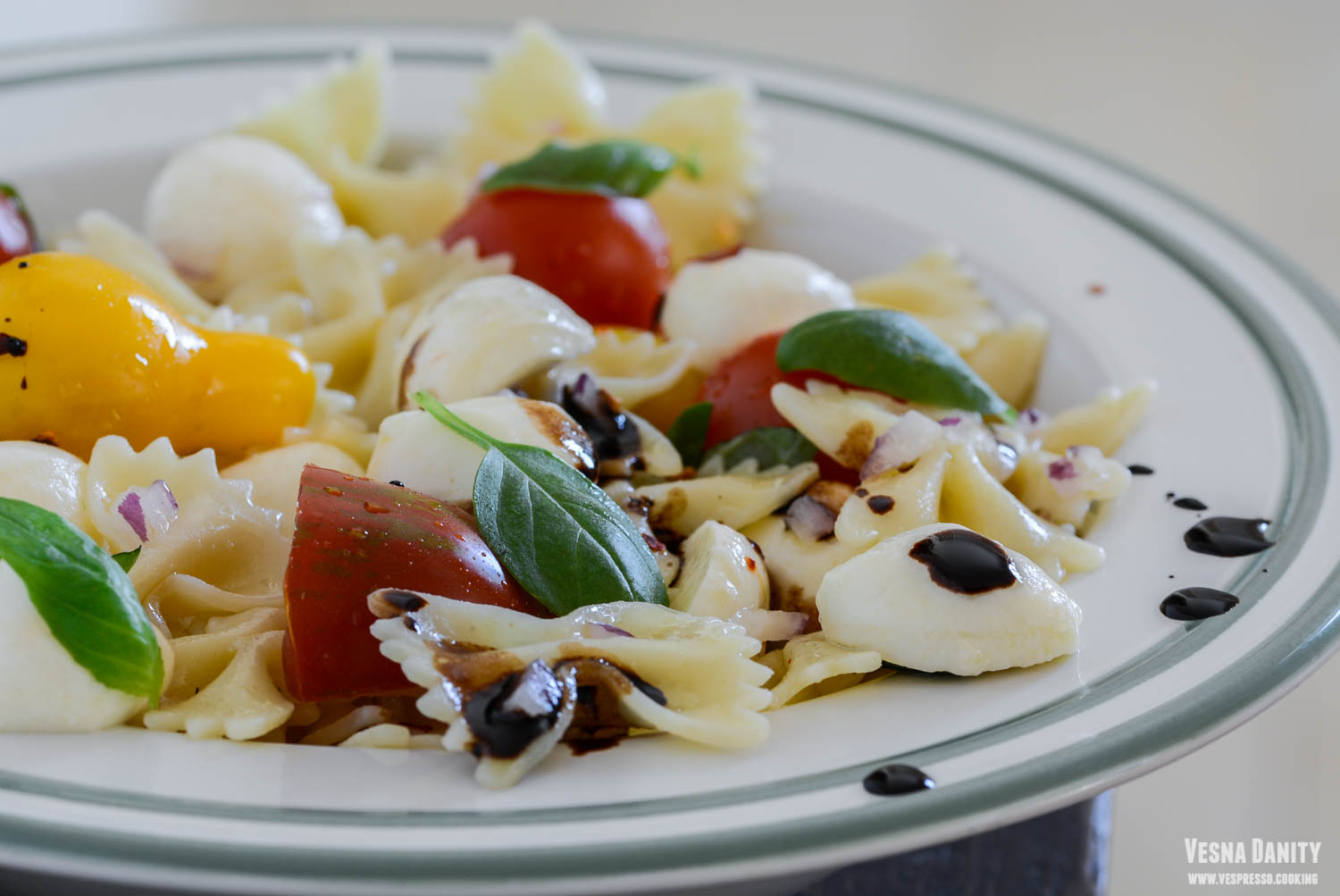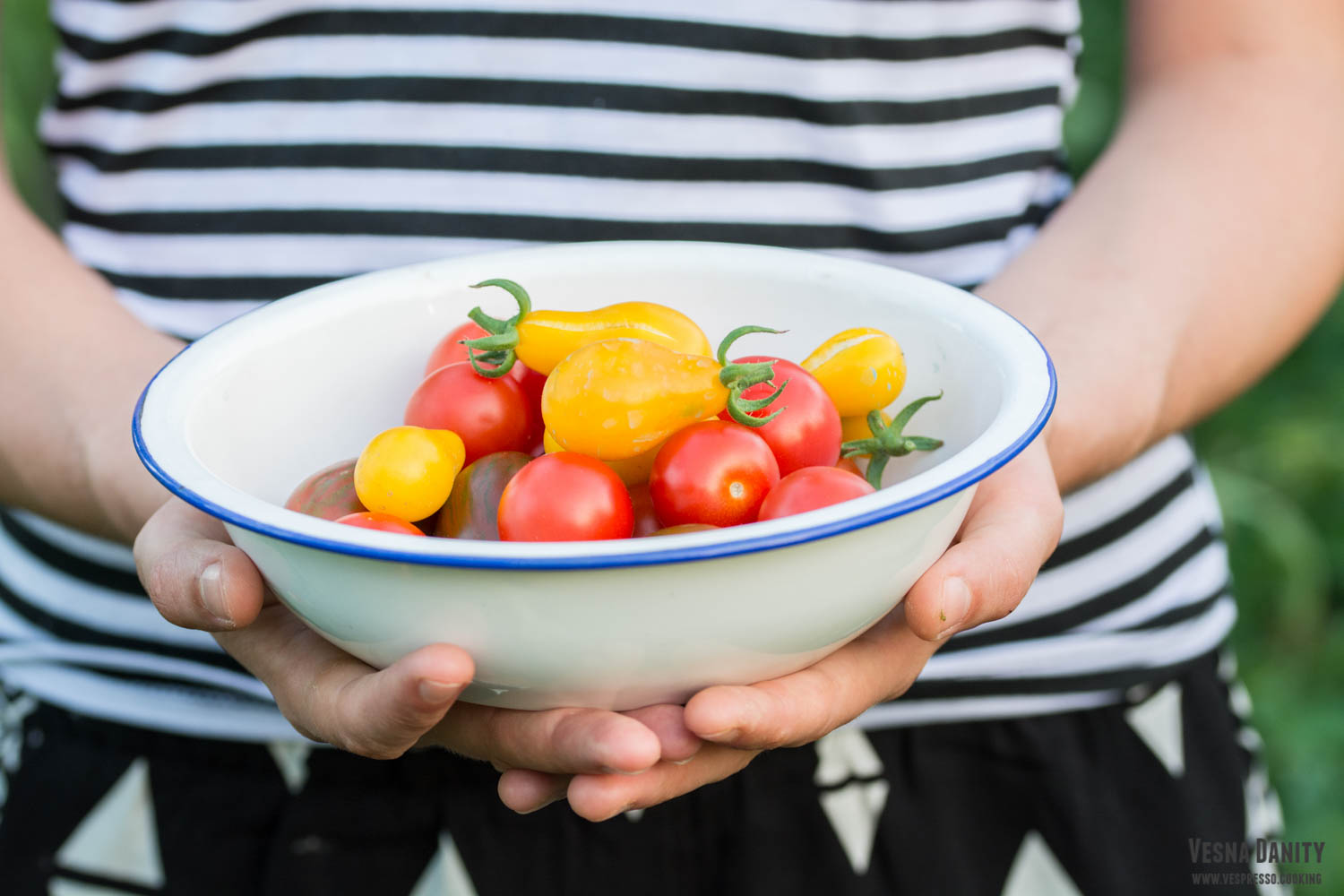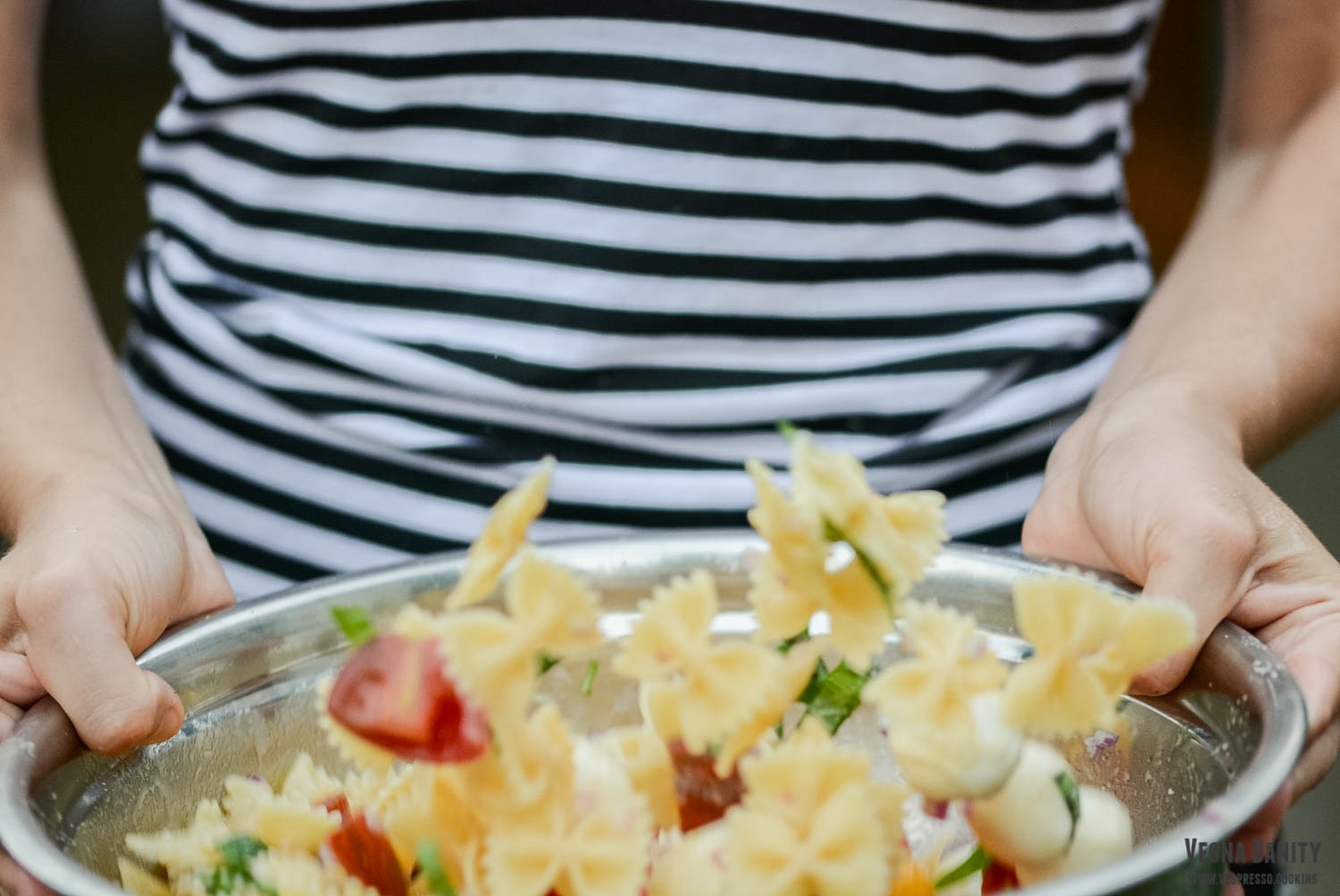 This lovely pasta salad with tomatoes, mozzarella and fresh basil is ready in fifteen minutes. Fifteen minutes on the clock! It is hearty, it's colorful and it's packed with bold flavors! It's hands down my favorite salad and I've been making it since the Cretaceous period, since I was in the second grade to be more accurate. This salad is perfect for lunch or dinner and it's also a wonderful dish to bring to a picnic.
For this salad I used mozzarella boconcini and cherry tomatoes picked from my own veggie garden, which I've seasoned with fresh basil and homemade balsamic vinegar reduction. For pasta I chose farfalle (penne, fusilli or rigatoni are also delicious in this salad) which I've flavored with finely chopped shallot. Although I cannot tolerate onion in traditional Caprese salad, I always add finely chopped shallot in the pasta version. I find that it seasons discretely the pasta, without overpowering the rest of the ingredients.
Ingredients (for 4 servings):
200g dried farfalle
200g mozzarella
250g cherry tomatoes
3 sprigs of fresh basil
1 shallot (or ½ red onion) – 40g
4 Tbsp olive oil (60ml)
2 Tbsp balsamic vinegar reduction (30ml)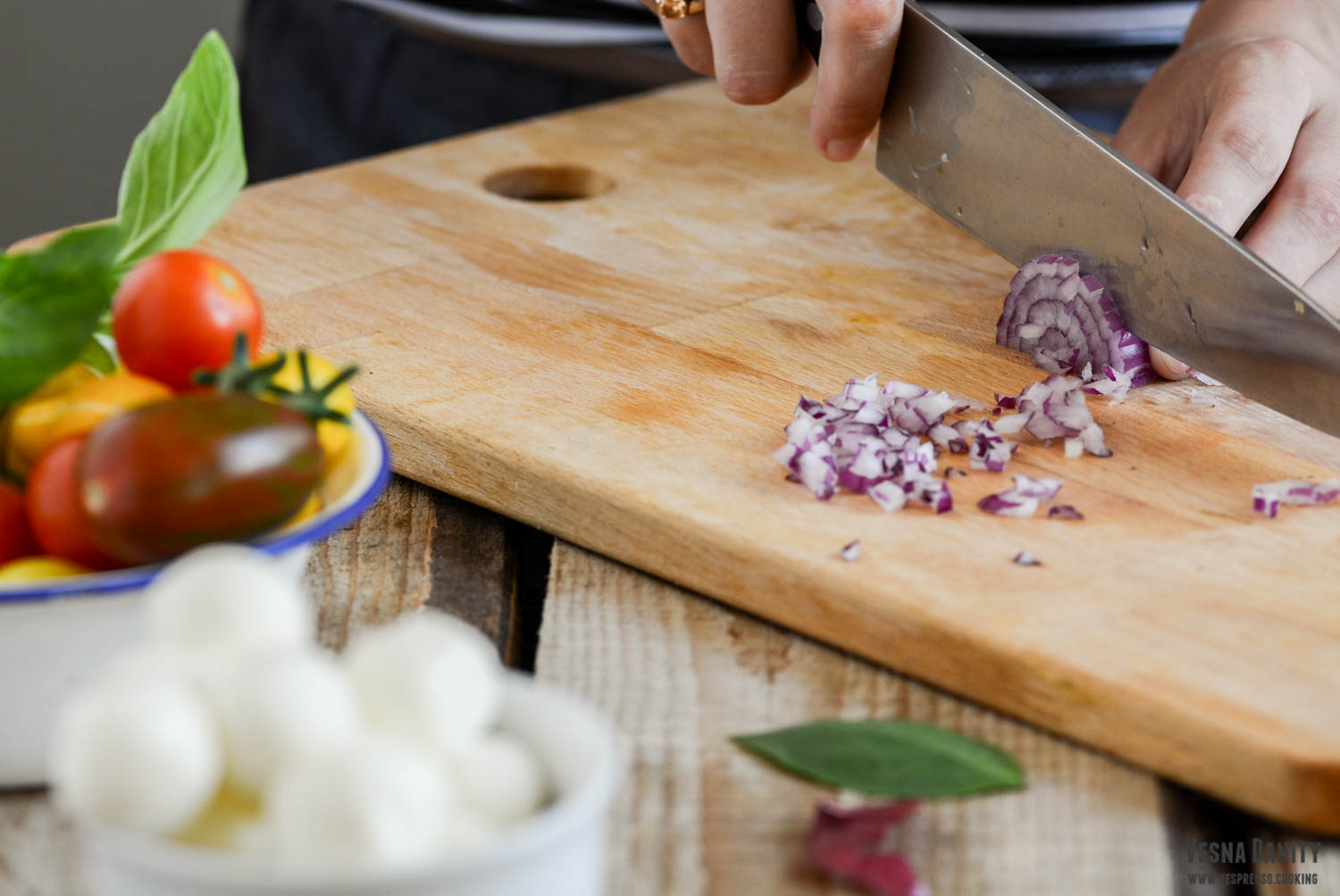 Method:
Cook the pasta according to the instructions on the package. Drain them using a colander and cool them under cold tap water. Drain them very well and place them in a large bowl.
Meanwhile prepare the rest of the ingredients. Finely chop the shallot. Cut the basil leaves into ribbons.
Clean the cherry tomatoes and pat them dry. Halve the mozzarella balls.
Add to the bowl the olive oil, cherry tomatoes, mozzarella, basil, shallot, salt and chili flakes and stir to combine.
Add the balsamic vinegar reduction just before serving. Place the leftovers in a bowl, cover with cling film and refrigerate for up to 2 days.