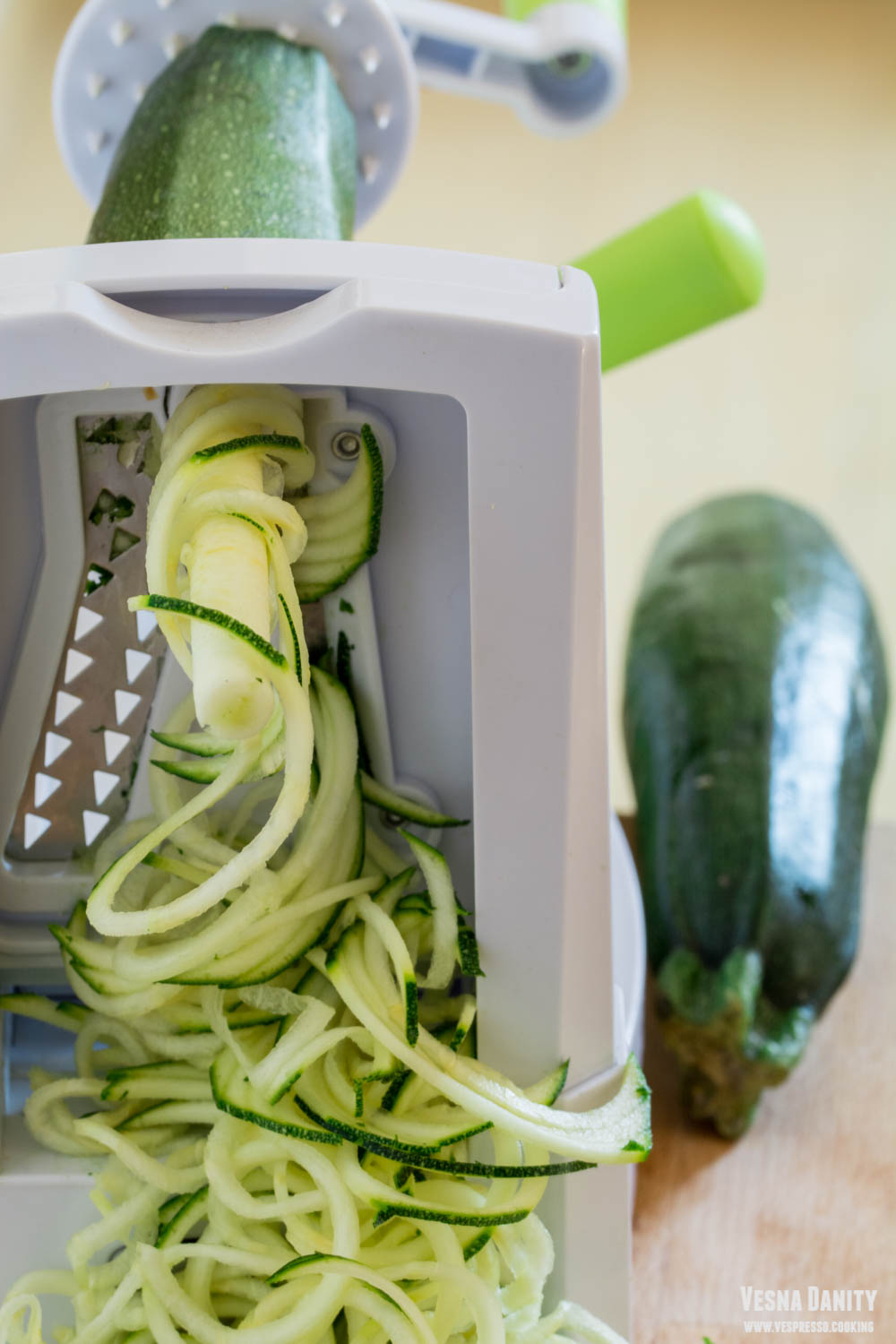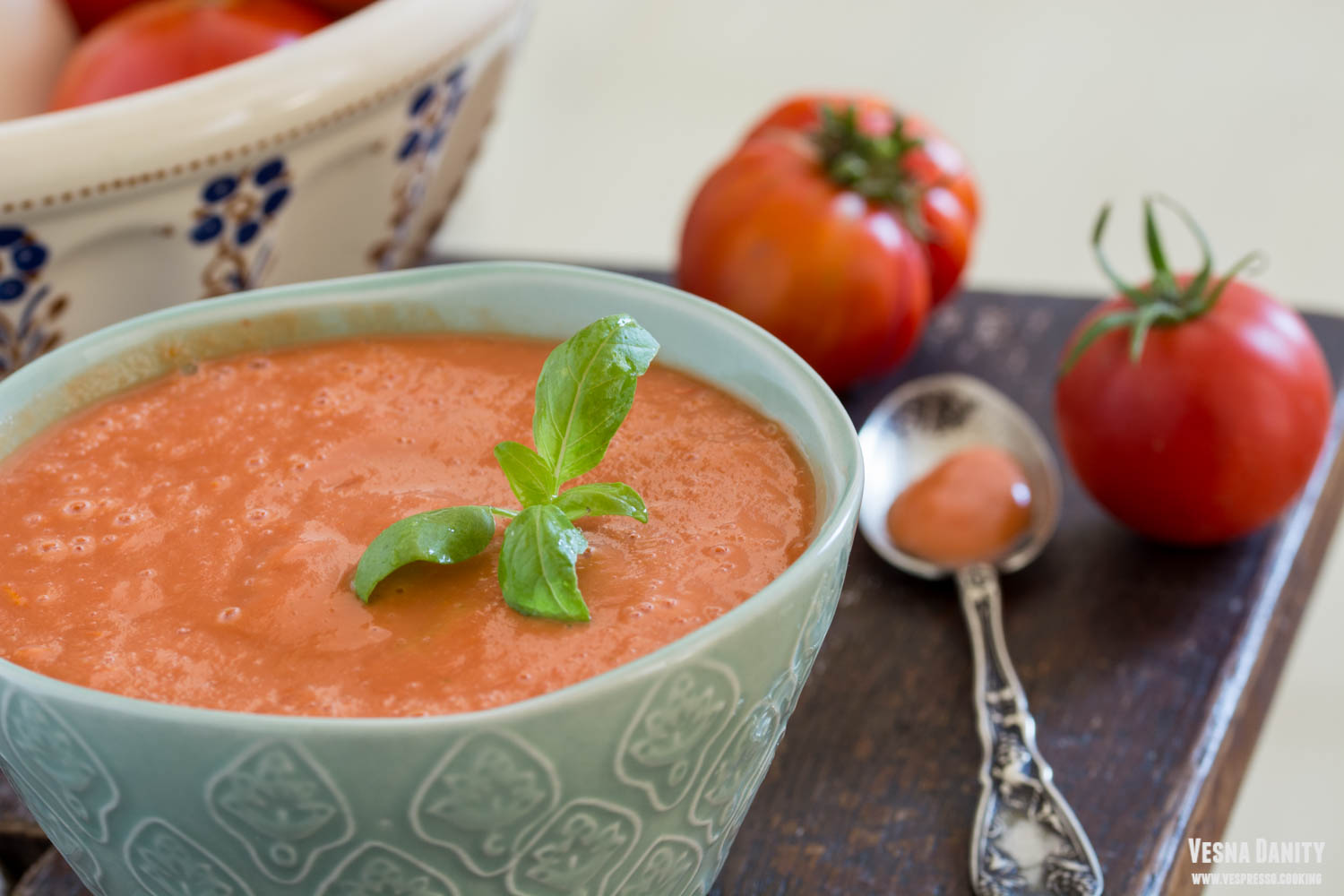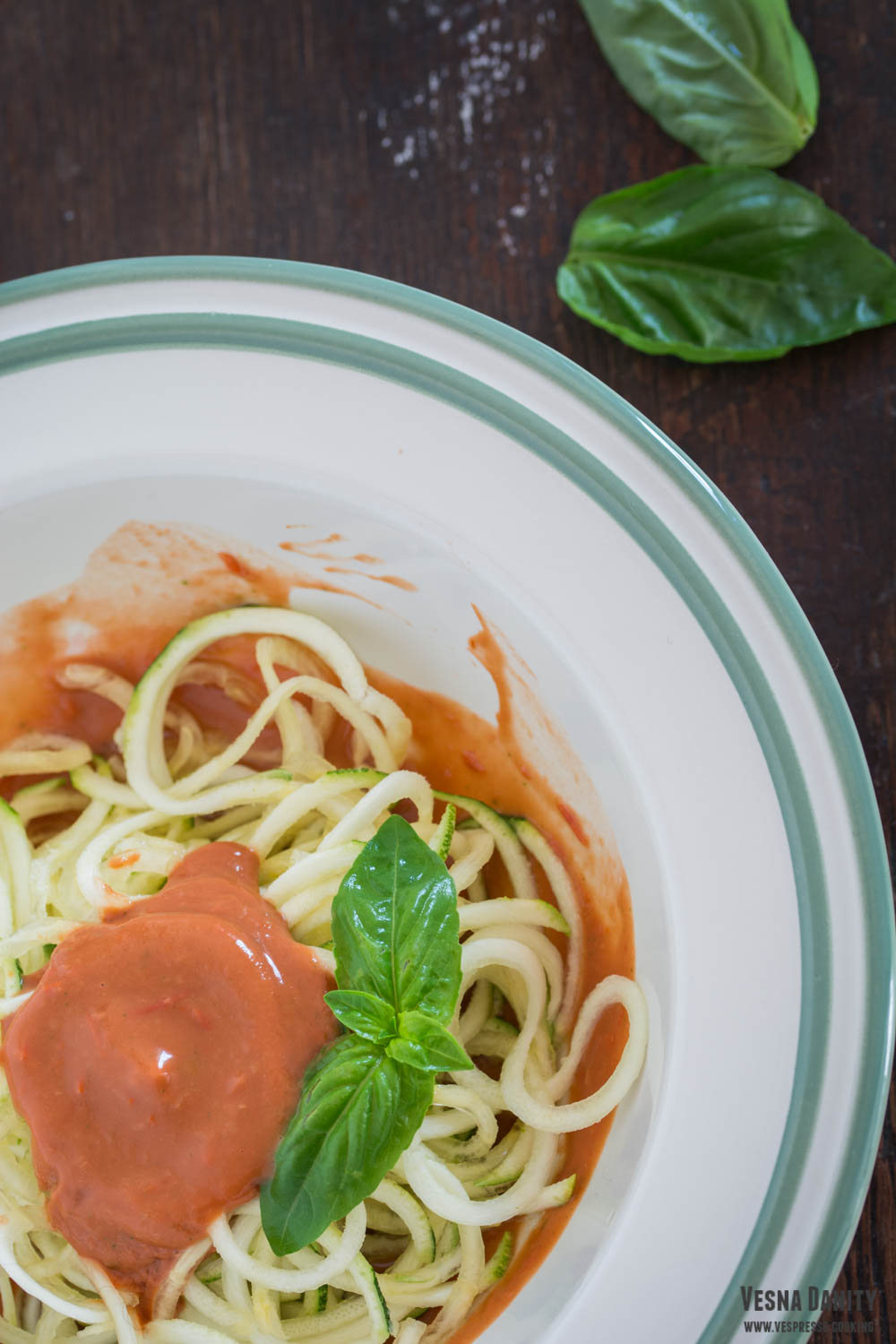 I'll give you four reasons why these marinara zoodles are amazing:
since they aren't cooked using heat, these noodles are an excellent method to include more raw nutrient-packed fruit and vegetables in your diet
since it's a raw dish, you don't need a heat source, a detail which is most welcomed on these hot summer days
this dish doesn't take more than 15 minutes, form picking the tomatoes to garnishing the dish with the irreplaceable basil leaf
since it's august, the organic garden tomatoes are ripe and juicy, which brings a delicious flavor to the dish
The veggie spiralizer does an amazing job, but if have some spare time, it can be replaced with just a cutting board and a sharp chef's knife. You just have to cut the zucchini in parallel ½ a centimeter – thick slices. Then you have to cut each slice into thin noodles. Obviously, it tends to be a rather laborious job, but it surely does the trick.
Ingredients (for 4 servings):
5 ripe medium tomatoes (300g after the seeds were removes)
1 handful of fresh basil leaves (about 7g)
1 clove of garlic
1 Tbsp olive oil (15ml)
½ tsp maple syrup
¼ – ½ tsp sea salt
1/8 tsp chili flakes
2 zucchinis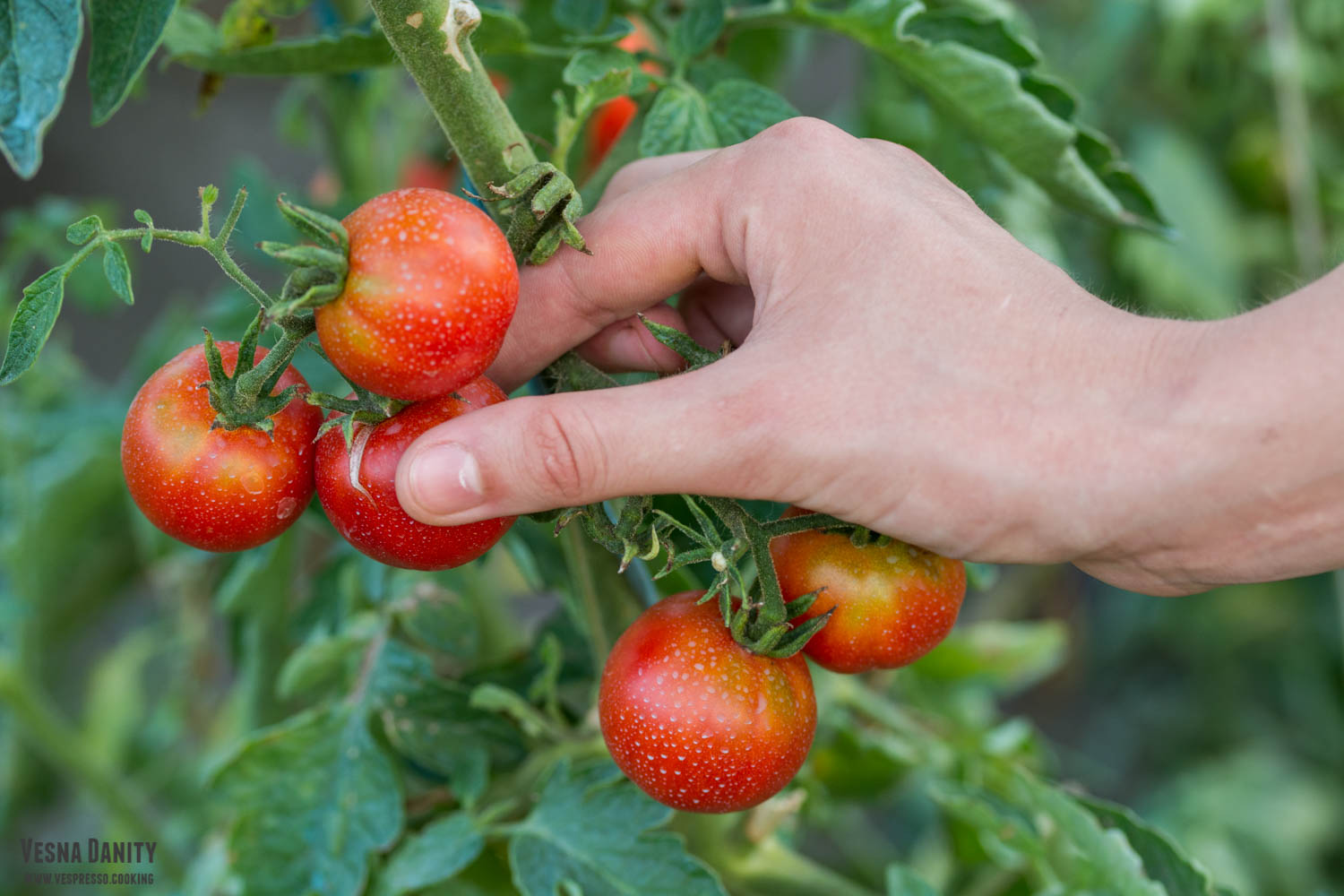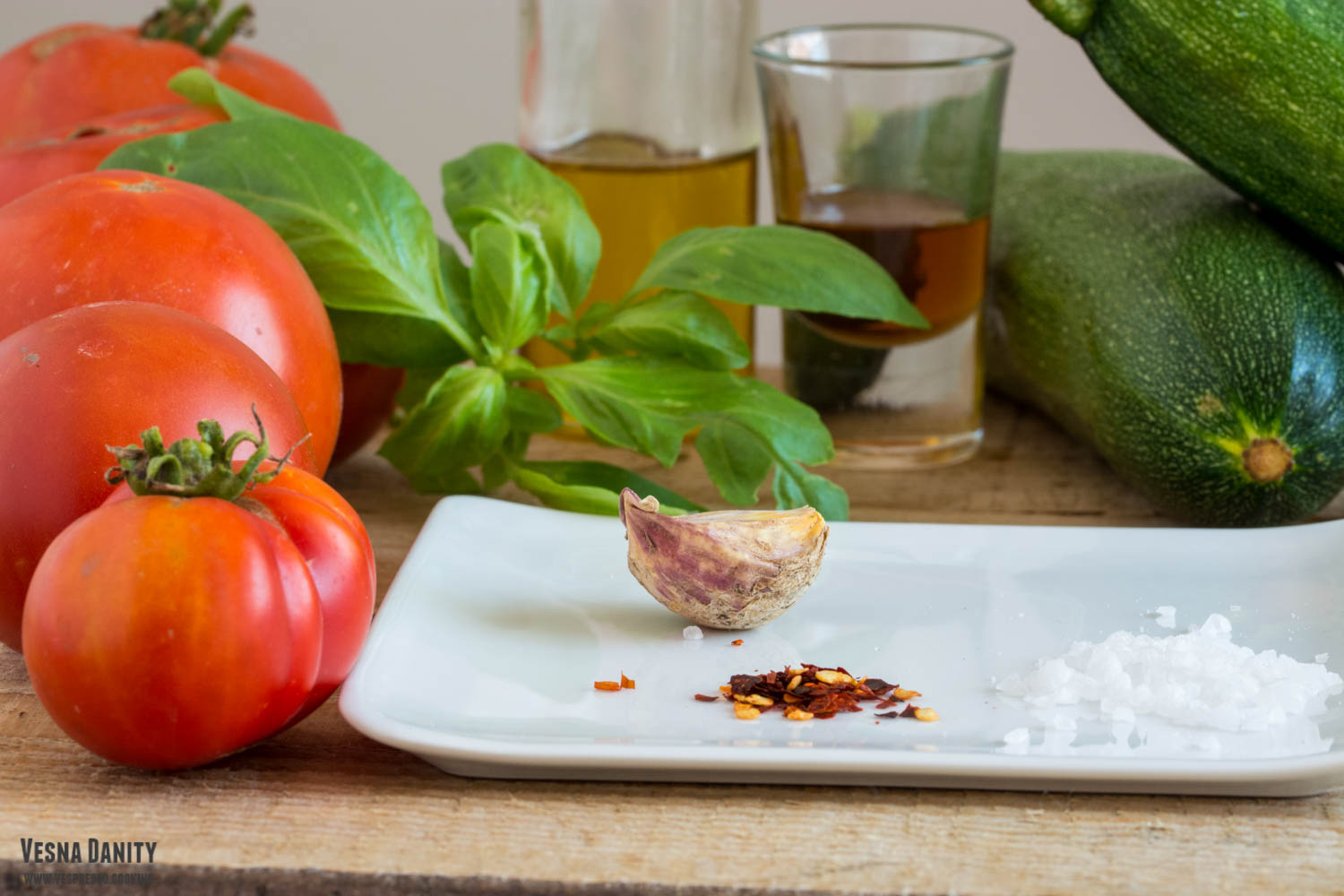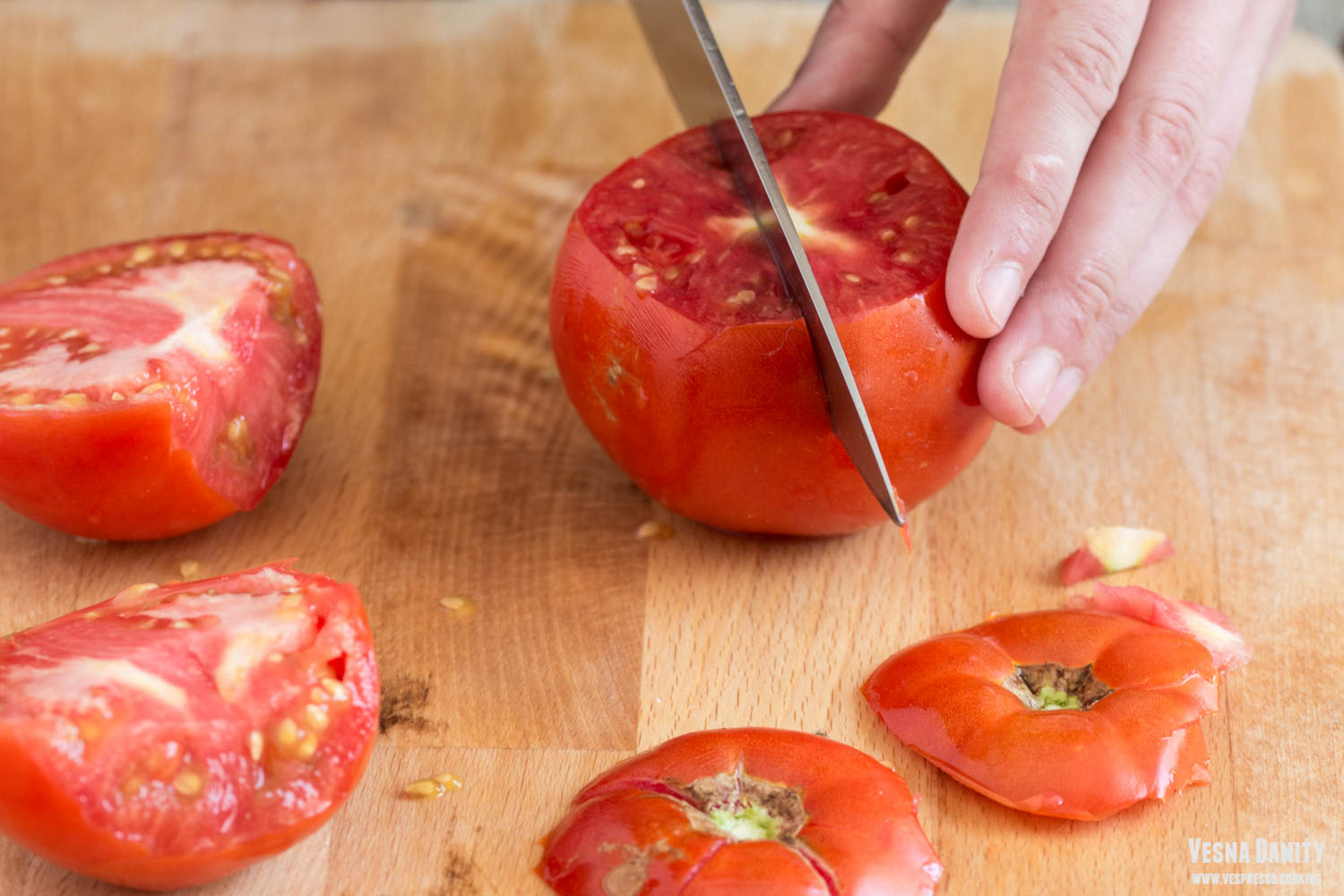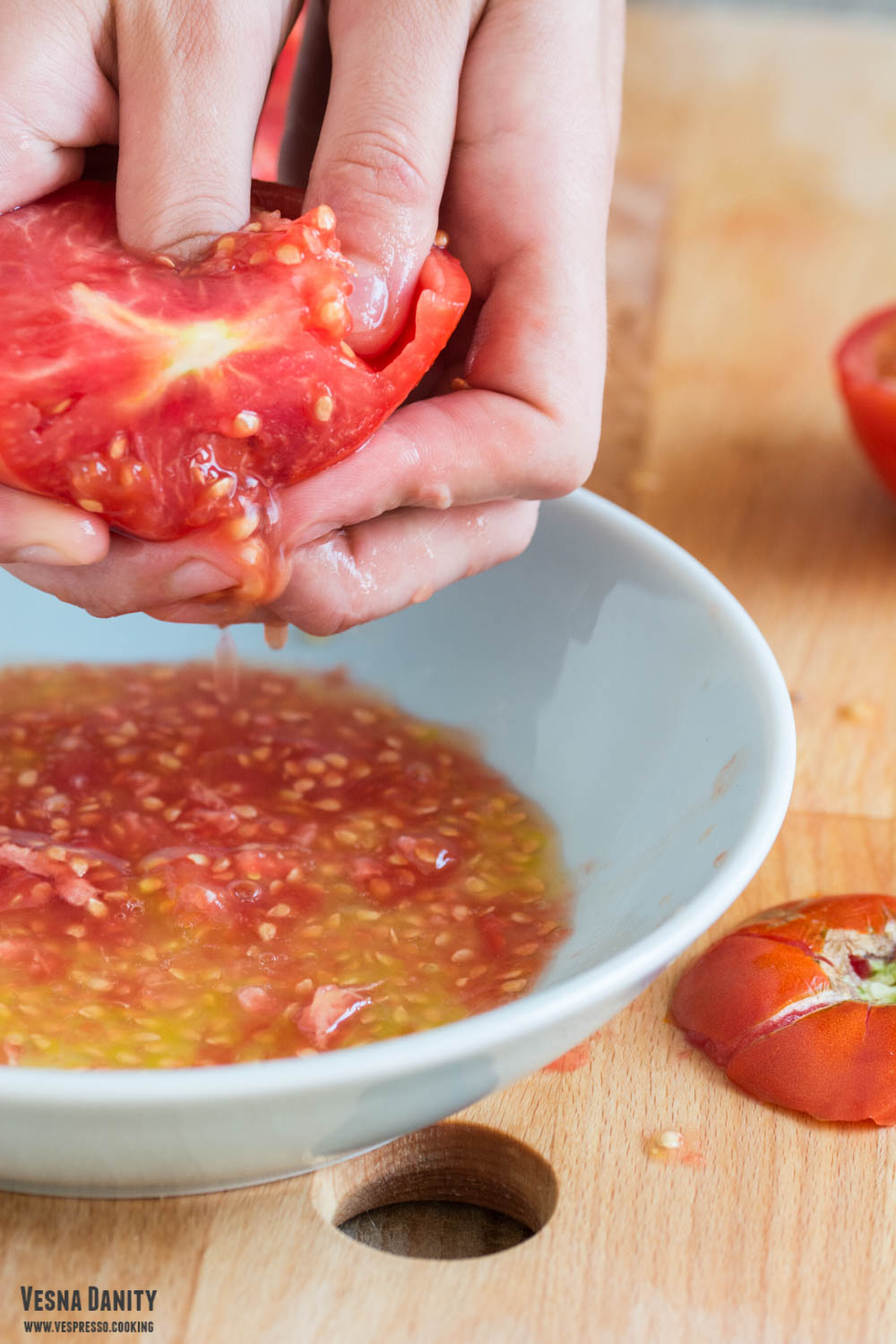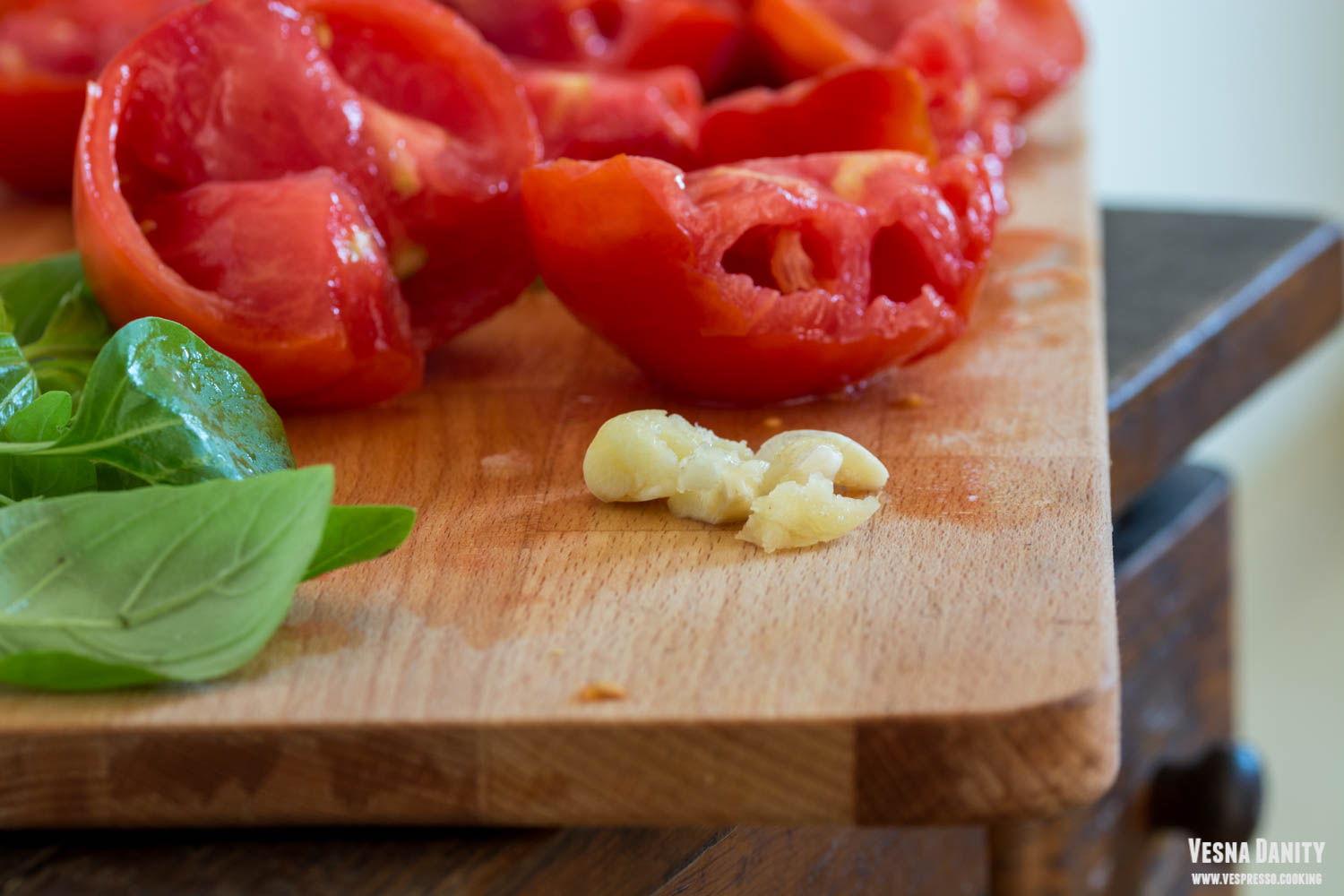 Method:
Wash the tomatoes and the basil leaves under clean water and pat them dry with a paper towel.
Remove the stem and halve each tomato. Using your fingers, remove the seeds and the juices. Pat them dry.
Place the meaty tomatoes in a bowl of a food processor and add the rest of the ingredients to the bowl. Pulse until you reach the desired consistency.
For this step you can use both a food processor and a blender. The food processor makes a rather chunky sauce while the blender makes a smooth and silky sauce.
Spoon the sauce into a bowl and leave it aside. Spiralize the noodles.
If you don't own a spiralized, use a cutting board and a sharp knife. Cut ½ off of the bottom of the zucchini. Cut the zucchini in parallel ½ a centimeter – thick slices. After that cut each slice into thin noodles (pictures).
Prepare the bowls and add about 2 – 3 Tbsp of sauce to each bowl. Arrange the zoodles to your liking. Spoon another 2 – 3 Tbsp of sauce over the zoodles. Garnish each bowl with a basil leaf and enjoy immediately.
Source: www.marthastweart.com