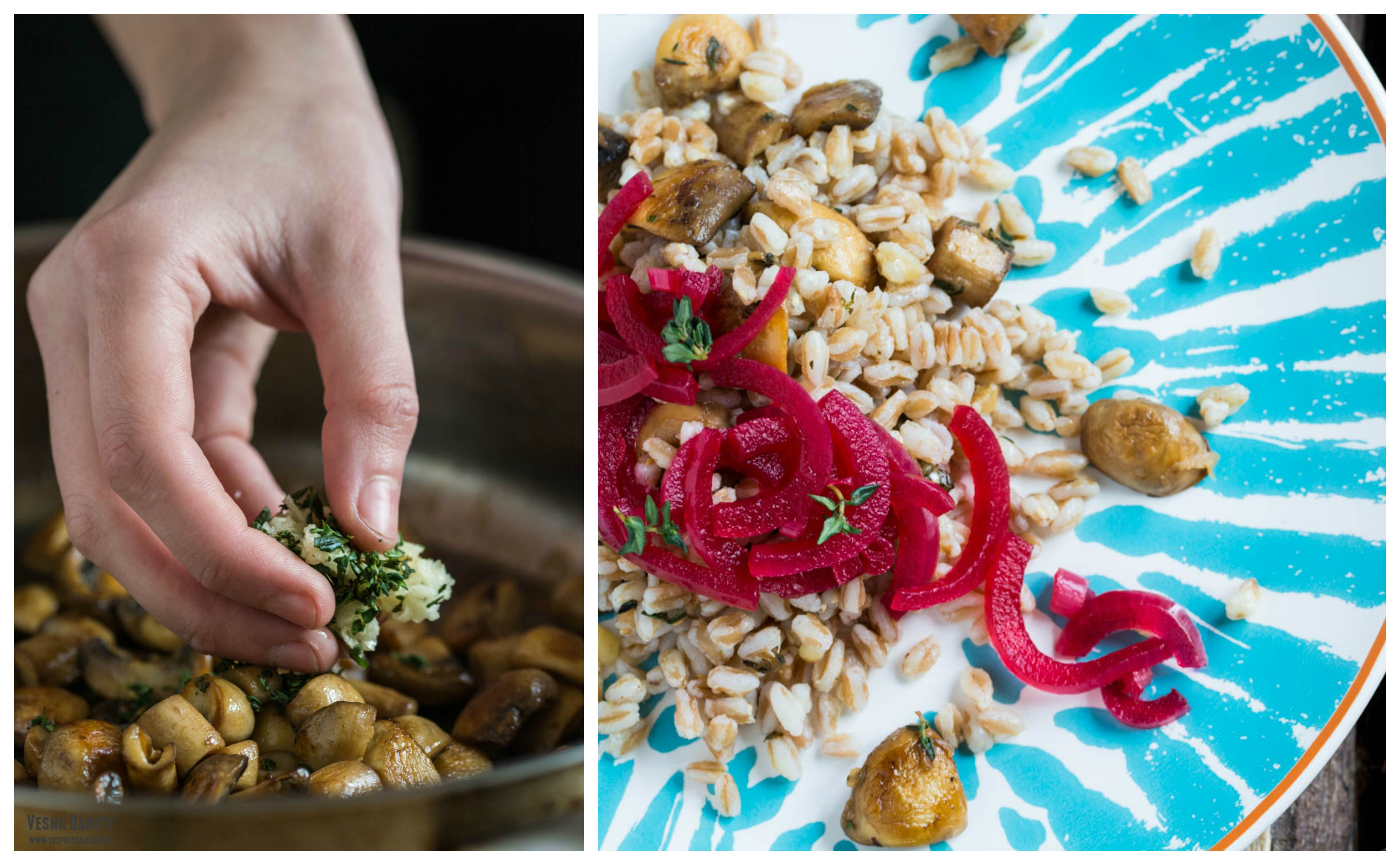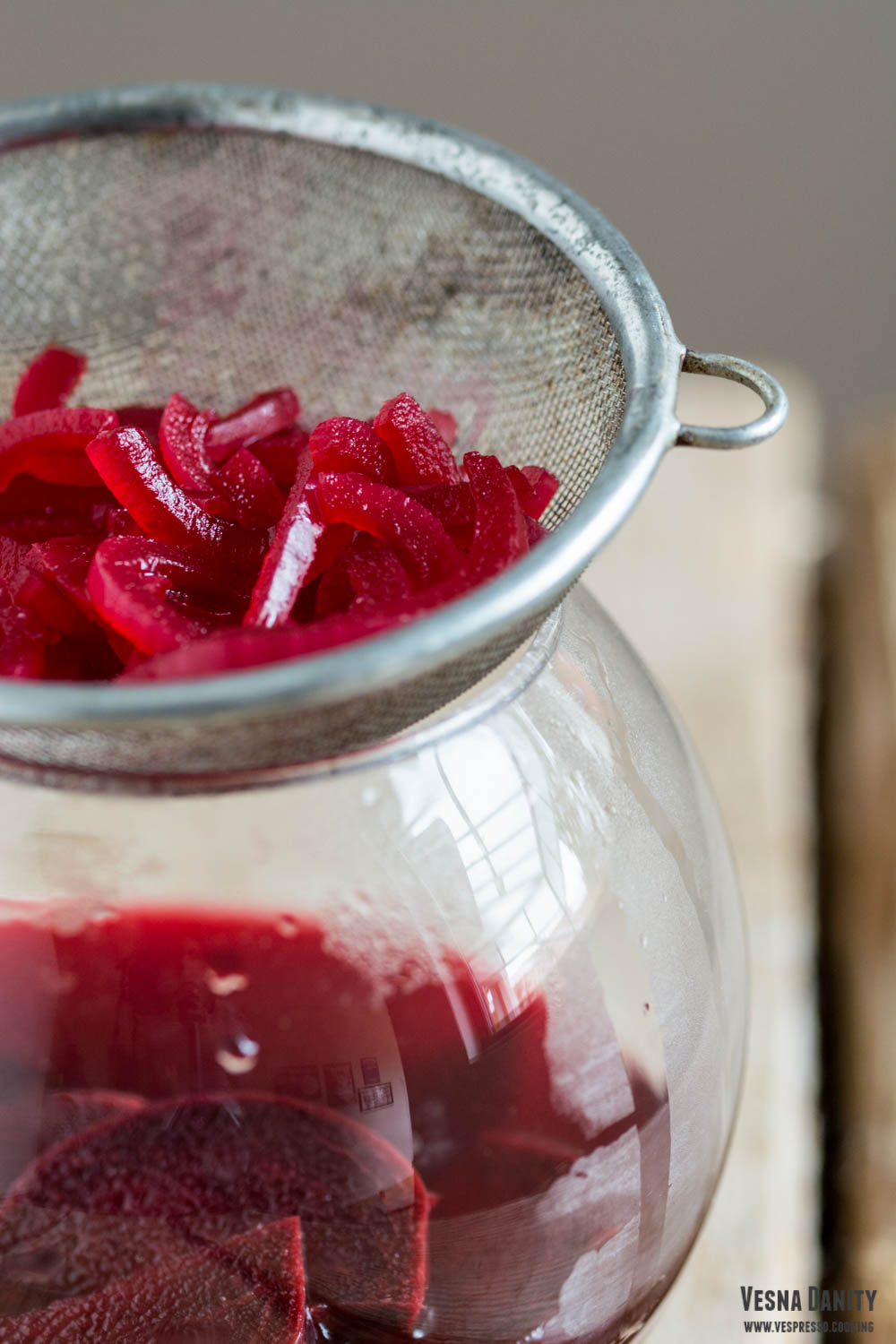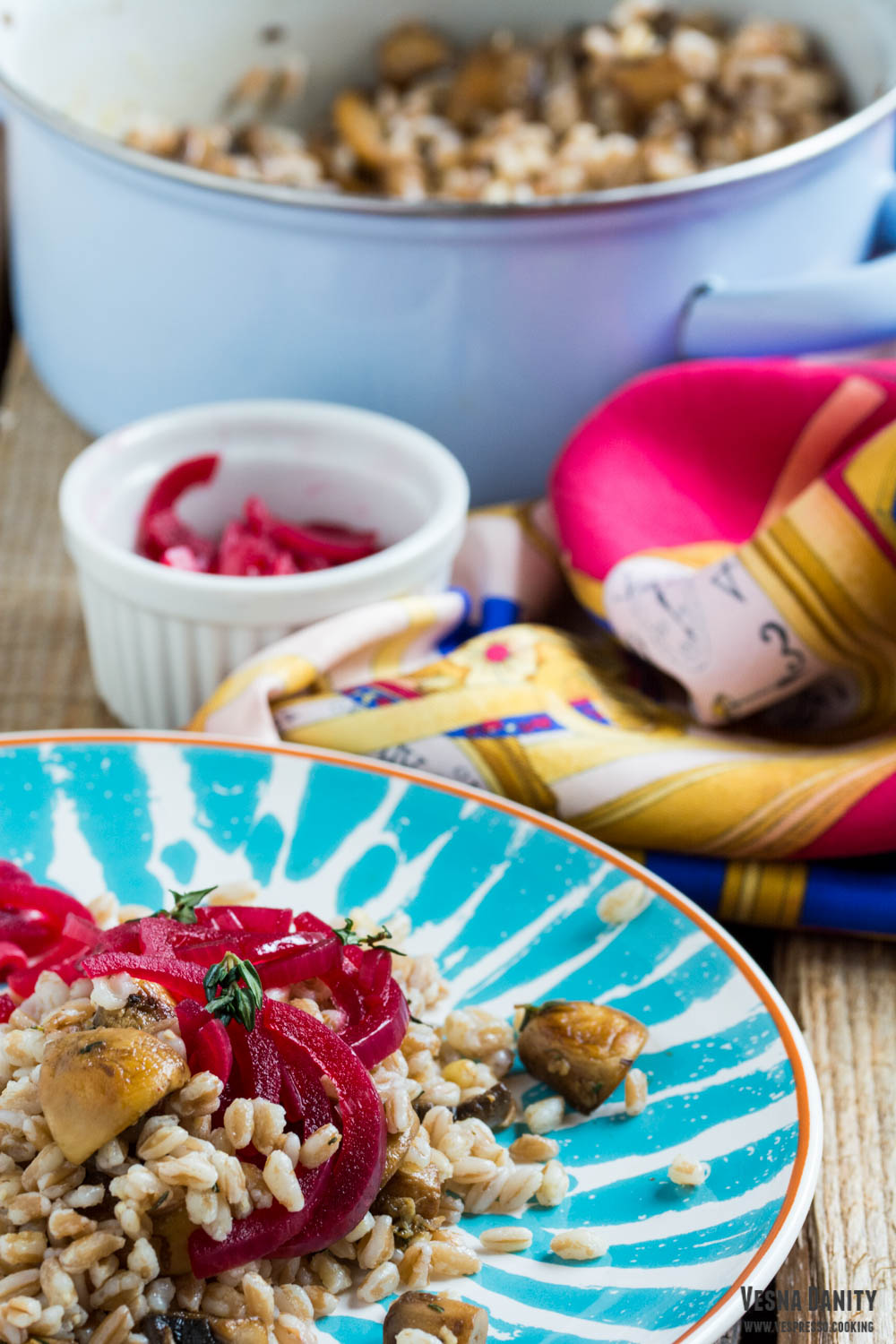 Farro (also known as emmer) is an ancient grain with a chewy texture and a subtle nutty flavor. Farro is an excellent source of fiber, protein, vitamin B complex and microelements (such as magnesium, iron and zinc).
Farro is usually cooked like pasta, so it is practically boiled in salted water. The cooking time usually varies between 25 and 45 minutes, it is ready when it's tender but still a little bit chewy. Today I served it in a divine salad, topped with sauteed mushrooms and pickled onion. This salad is simple yet elegant, light yet hearty, packed with nutrients and bold flavors. I started the salad by boiling the farro and while the farro was on the stove, I pickled the onion slices in a brine made with water, brown sugar and apple cider vinegar. To this brine I added a sliced beet which gave the onion ribbons a wonderful, almost hypnotic strawberry-red color. While my farro was simmering and my onion was pickling I sauteed some champignon mushrooms in some chili-flavored olive oil. And this is how my all-time favorite salad was born!
Ingredients (for 2 servings):
150g uncooked farro
250g champignon mushrooms
2 Tbsp olive oil
1 Tbsp lemon juice
1/8 tsp chili powder
2 garlic cloves
1 small red onion
1/2 cup water
2 Tbsp brown sugar
2 Tbsp apple cider vinegar
1 small red beet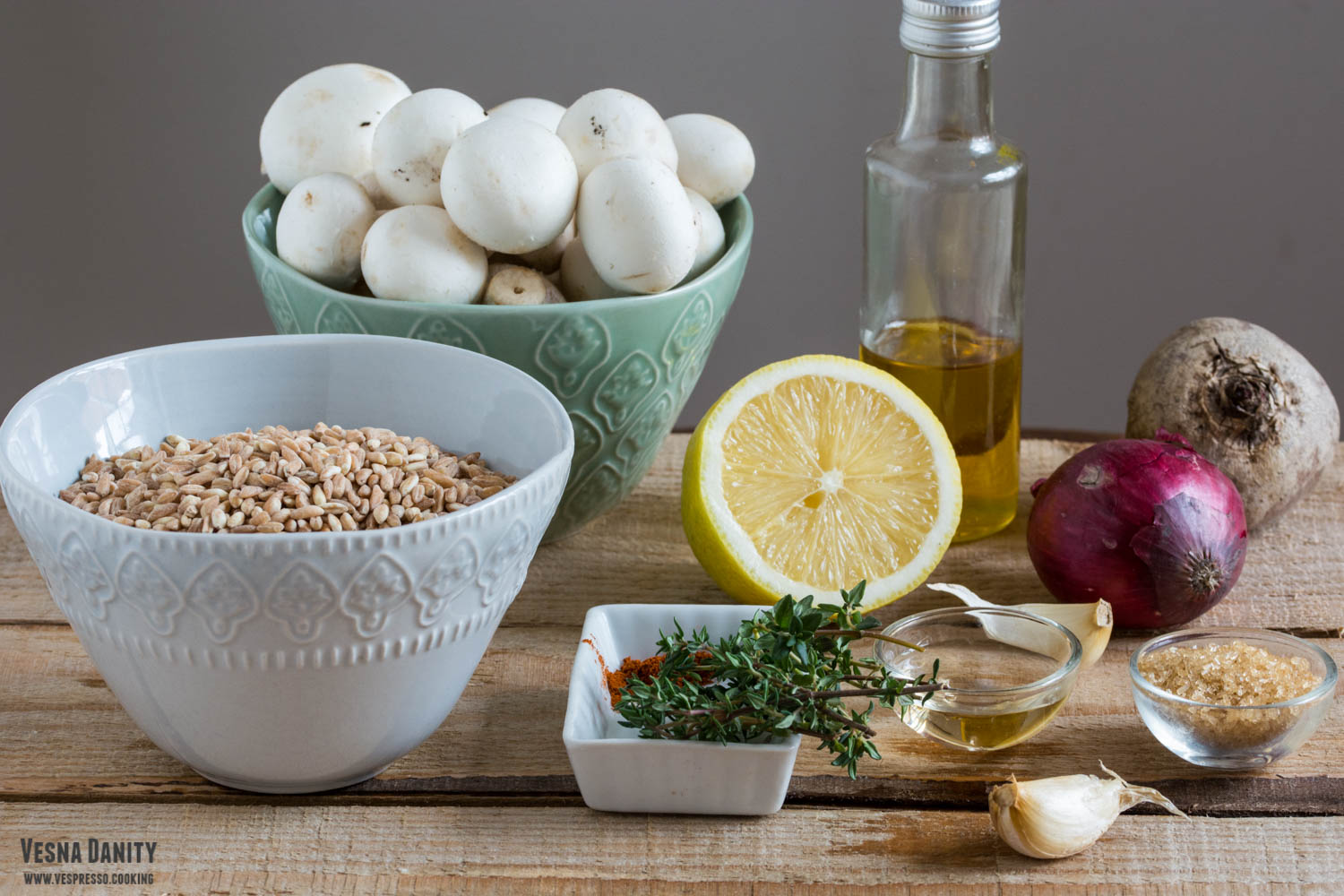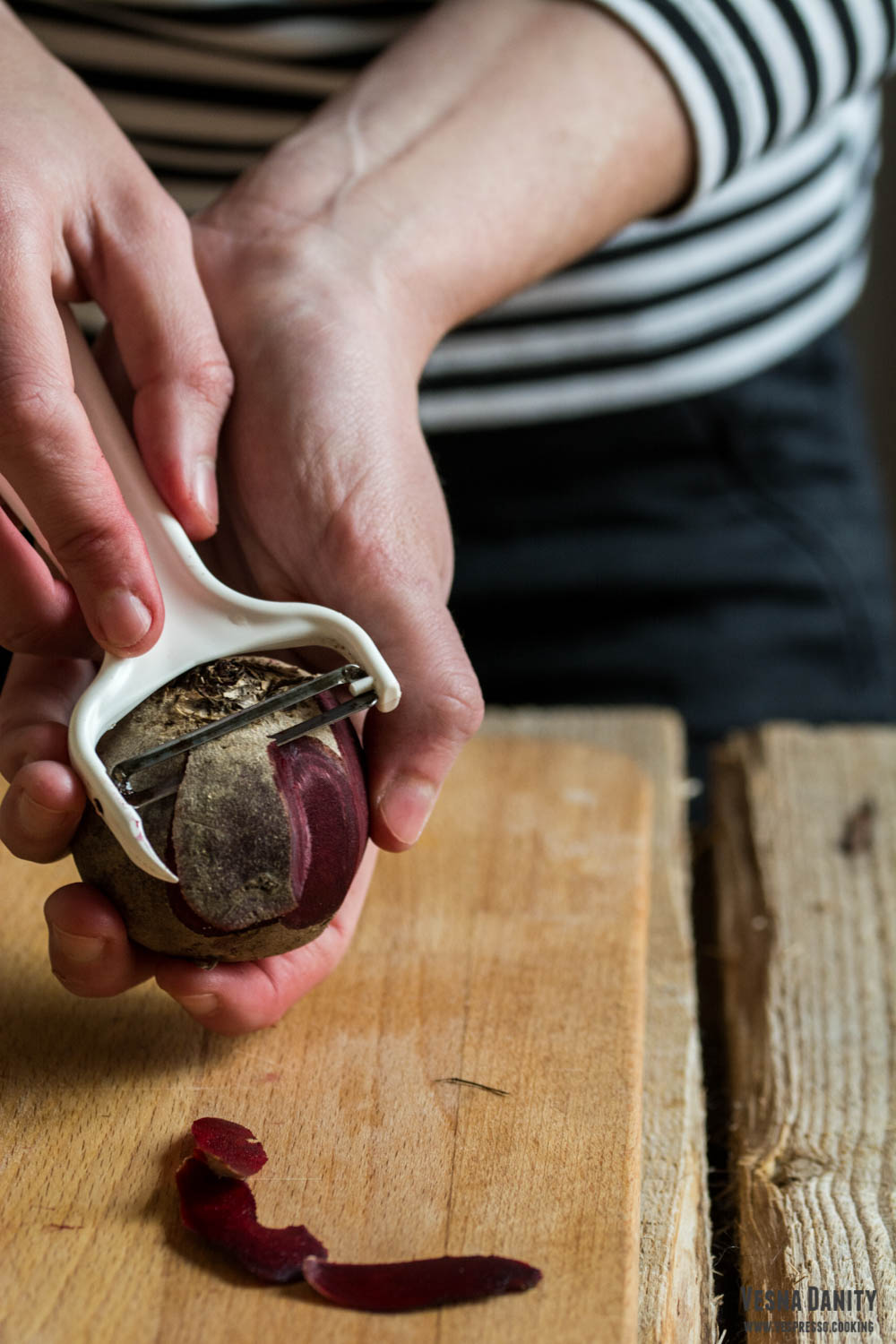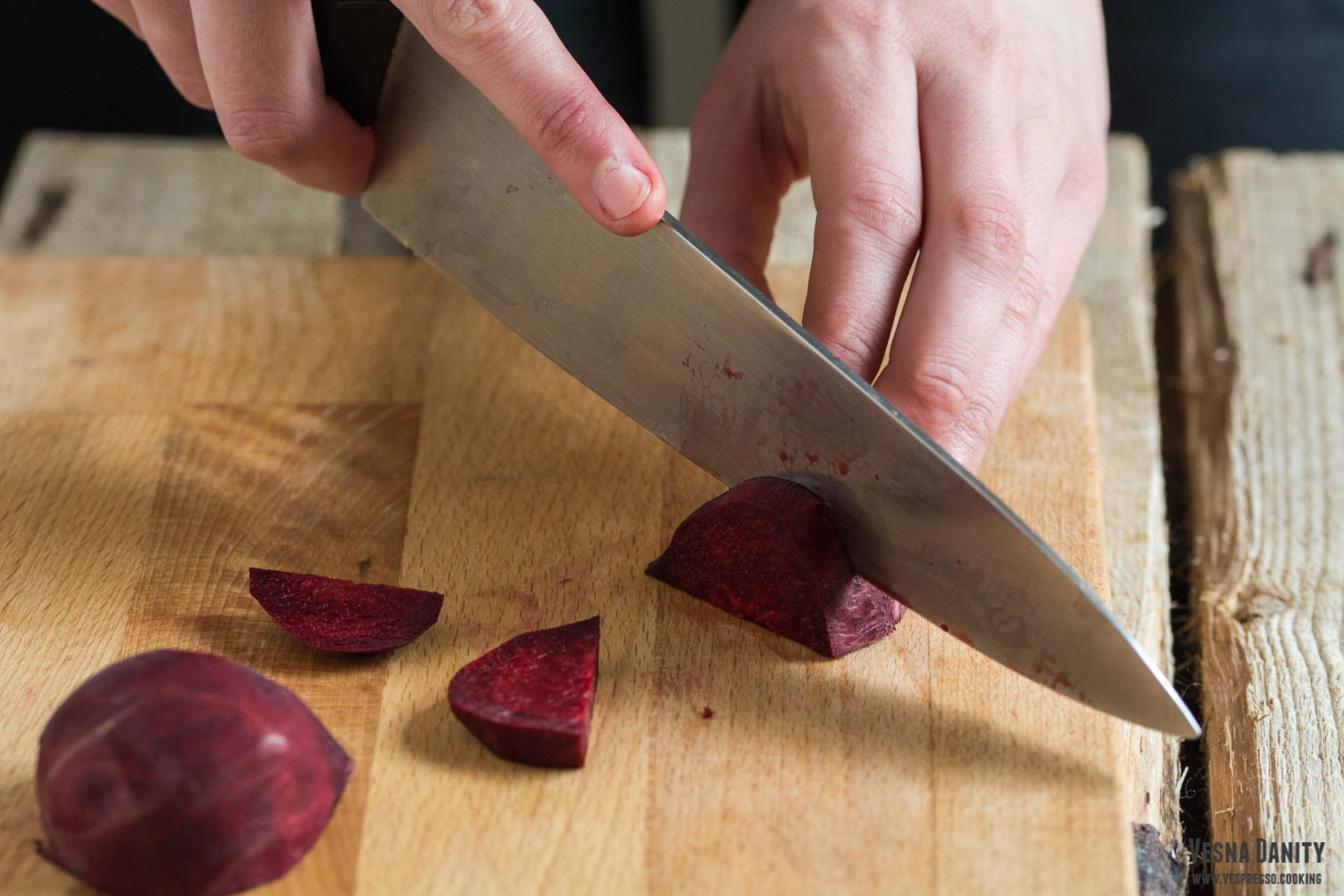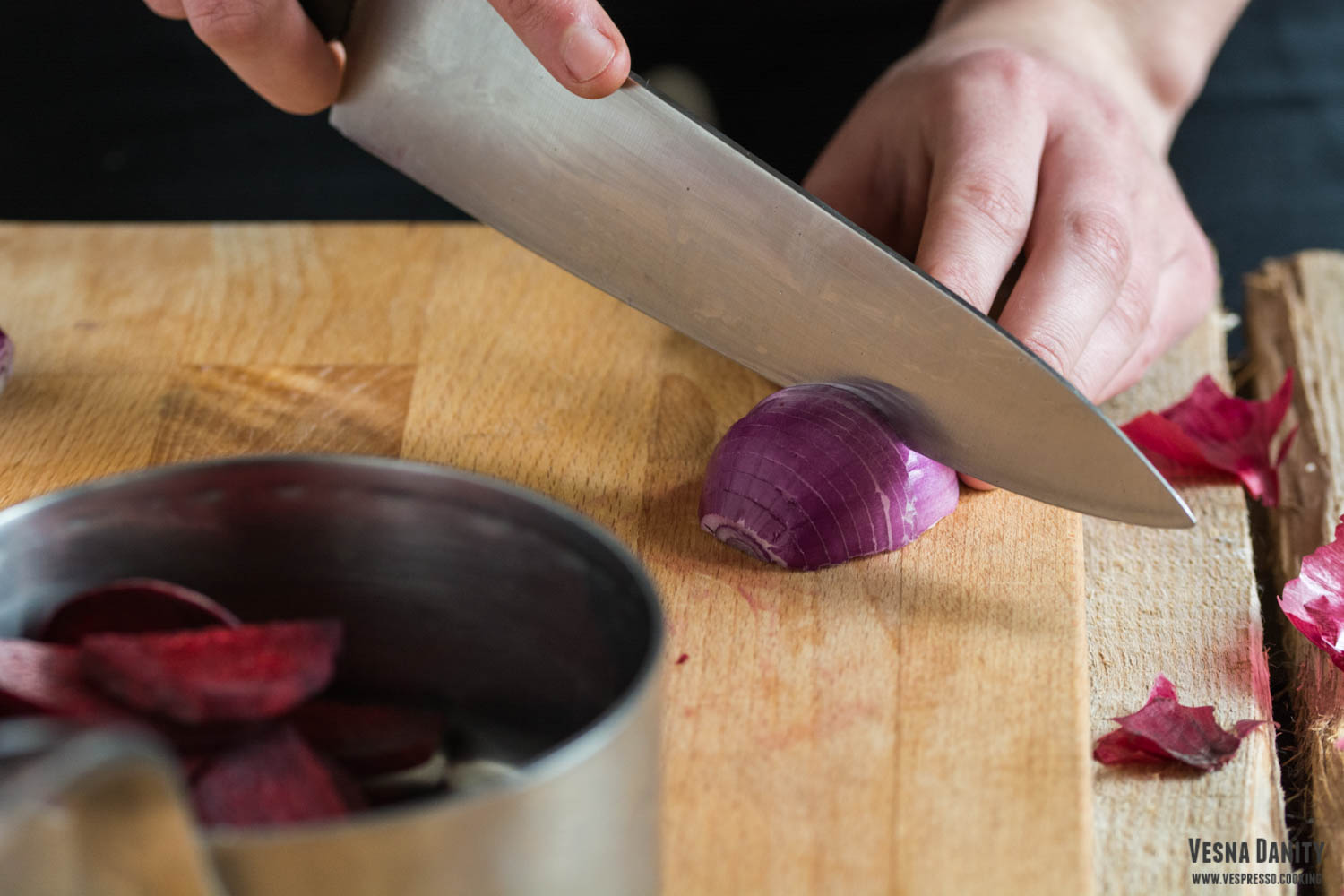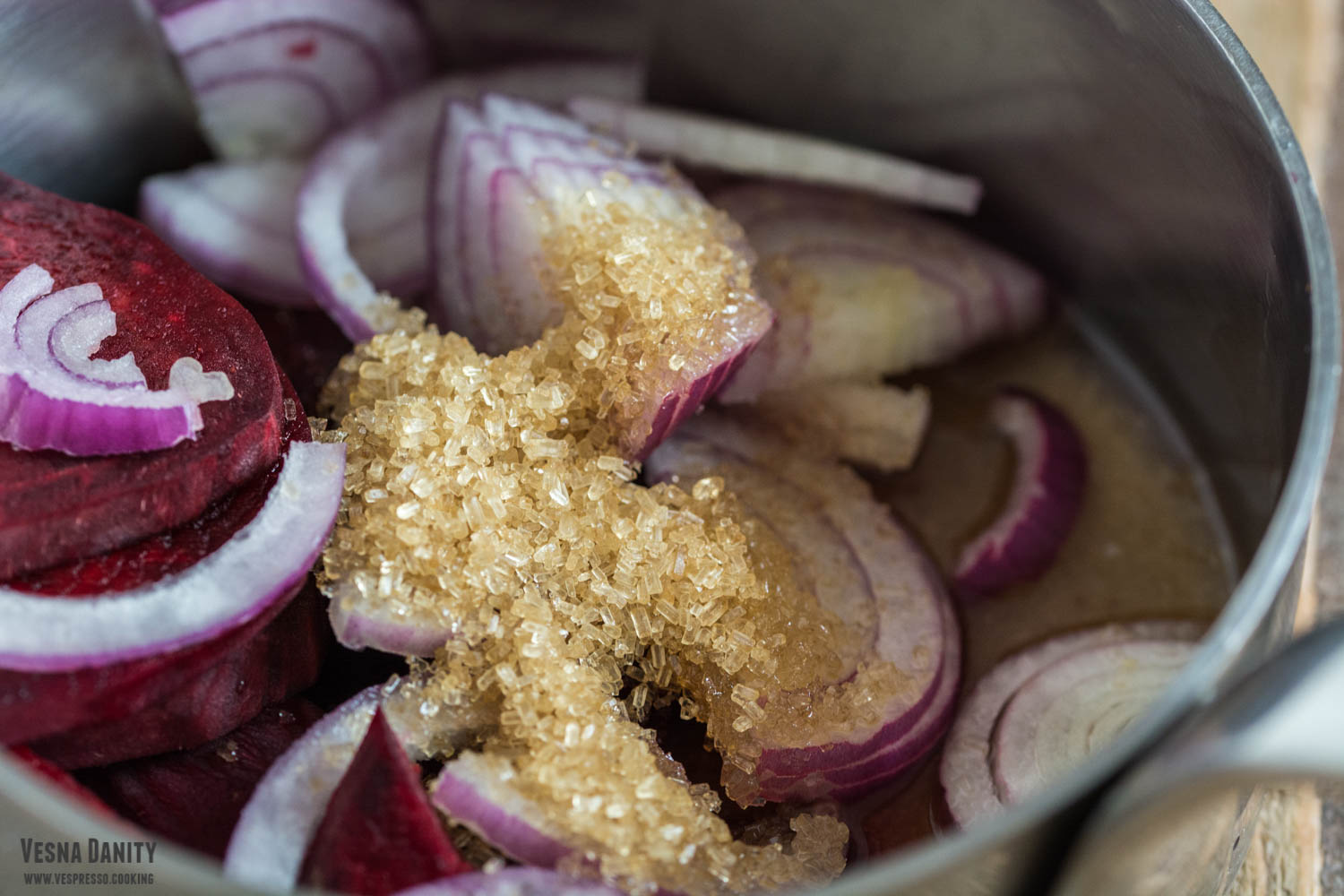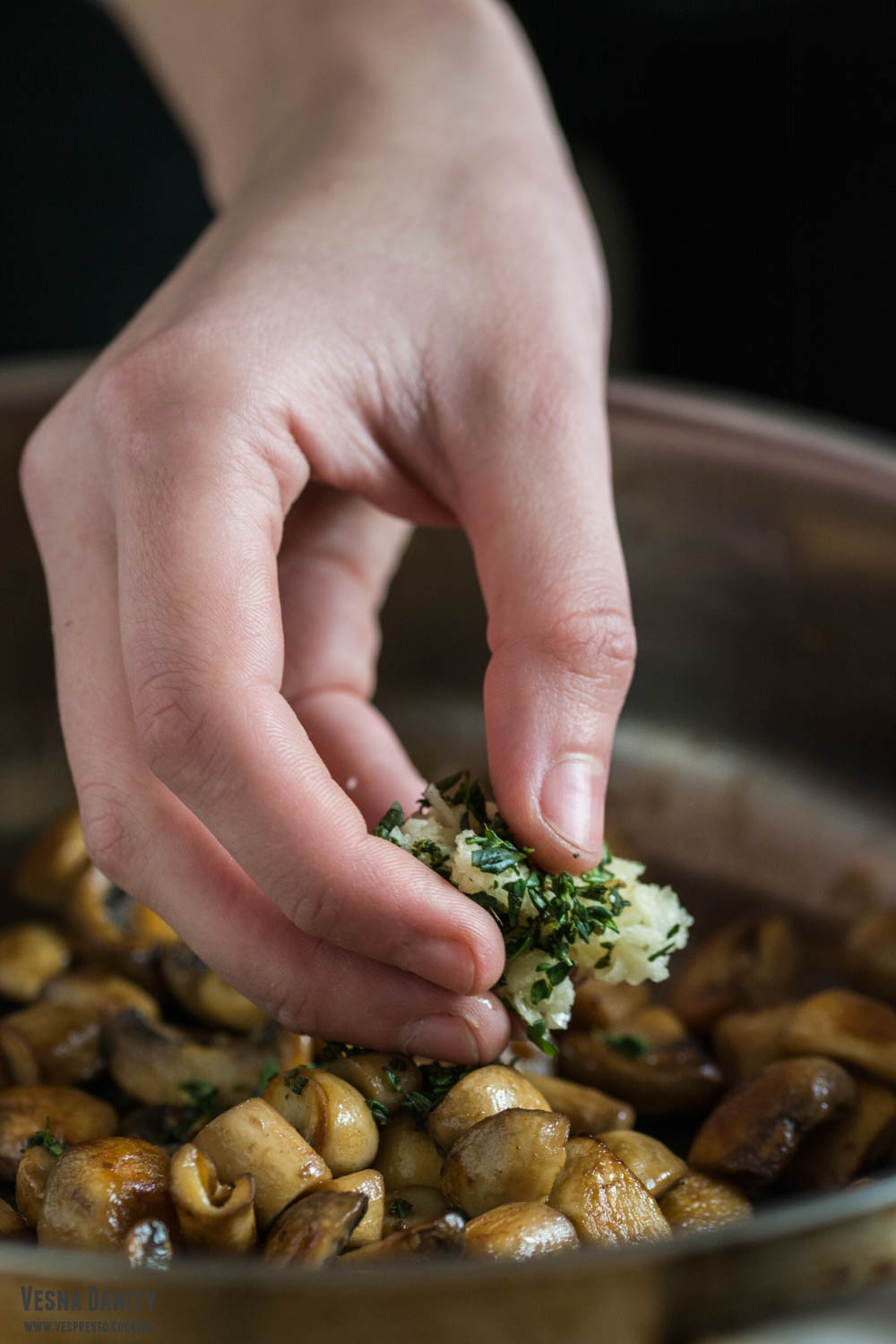 Method:
Fill a large saucepan with water, add 1 Tbsp of salt, cover with a lid and bring to a boil. Add the farro, reduce the heat to minimum and simmer for 25 – 45 minutes (cook according to the instructions on the package; farro is cooked when it's tender but still a little bit chewy).
Meanwhile peel the beet with a vegetable peeler, slice it and place it in a small saucepan. Peel the onion, halve it, slice it finely and add it to the saucepan. Add 1/2 cup of water, 2 Tbsp of sugar and 2 Tbsp of vinegar. Place it on the stove over medium heat and bring it to a simmer. Lower the heat to medium and simmer it for 1 minute. Leave it aside to marinade.
Clean the mushrooms with a clean sponge. Remove the stems and halve the caps. In a large skillet heat 1 Tbsp of olive oil over medium-high heat. Season it with chili and add the mushrooms (caps + stems). Sautee until the mushrooms become golden brown and the liquid has evaporated. Add the minced garlic and chopped thyme and cook for further 60 seconds, stirring continuously. Deglaze the pan with 1 Tbsp lemon juice and leave aside to cool down.
When the farro is cooked, drain the excess water, rinse under cold water and drain well using a colander.
Remove the excess liquid from the pickled onions and discard the beet slices.
To assemble the salad mix together the farro with the sauteed mushrooms. Add 1 Tbsp of olive oil and season with salt. Divide the salad between two plates and garnish with pickled onion ribbons.
Place the leftovers (if any) in a bowl, cover with cling film and refrigerate for up to 2 days.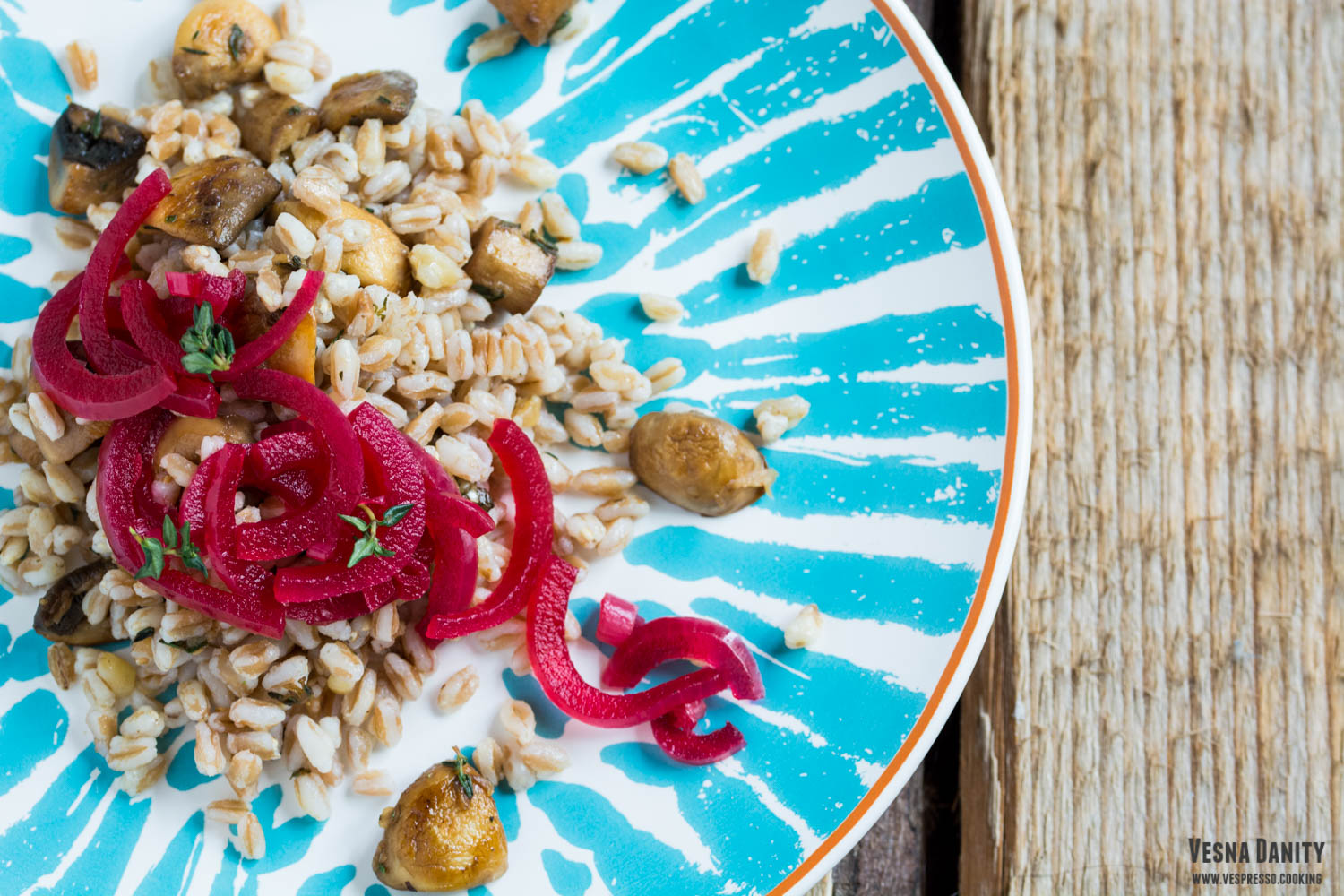 Source: www.cookieandkate.com