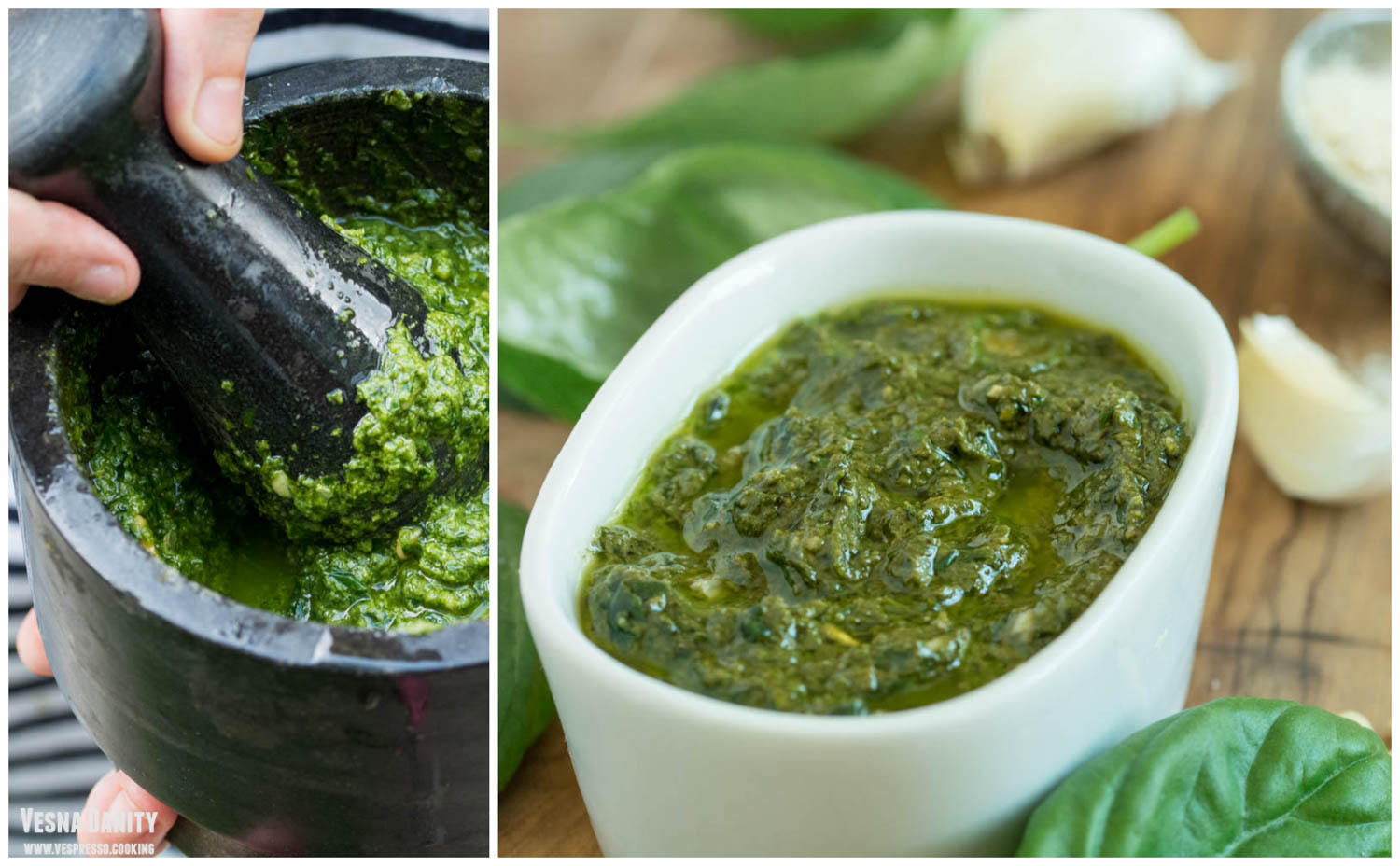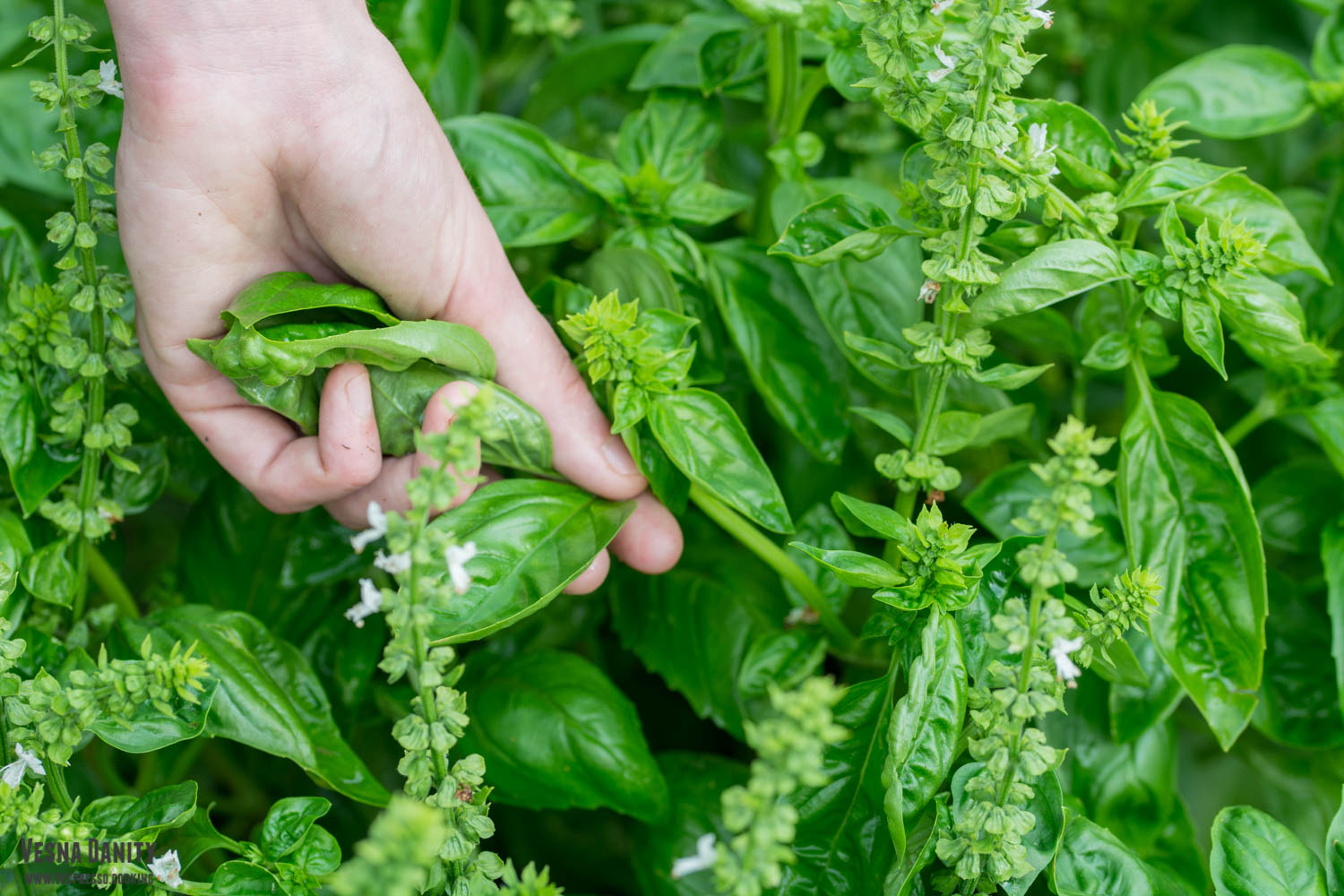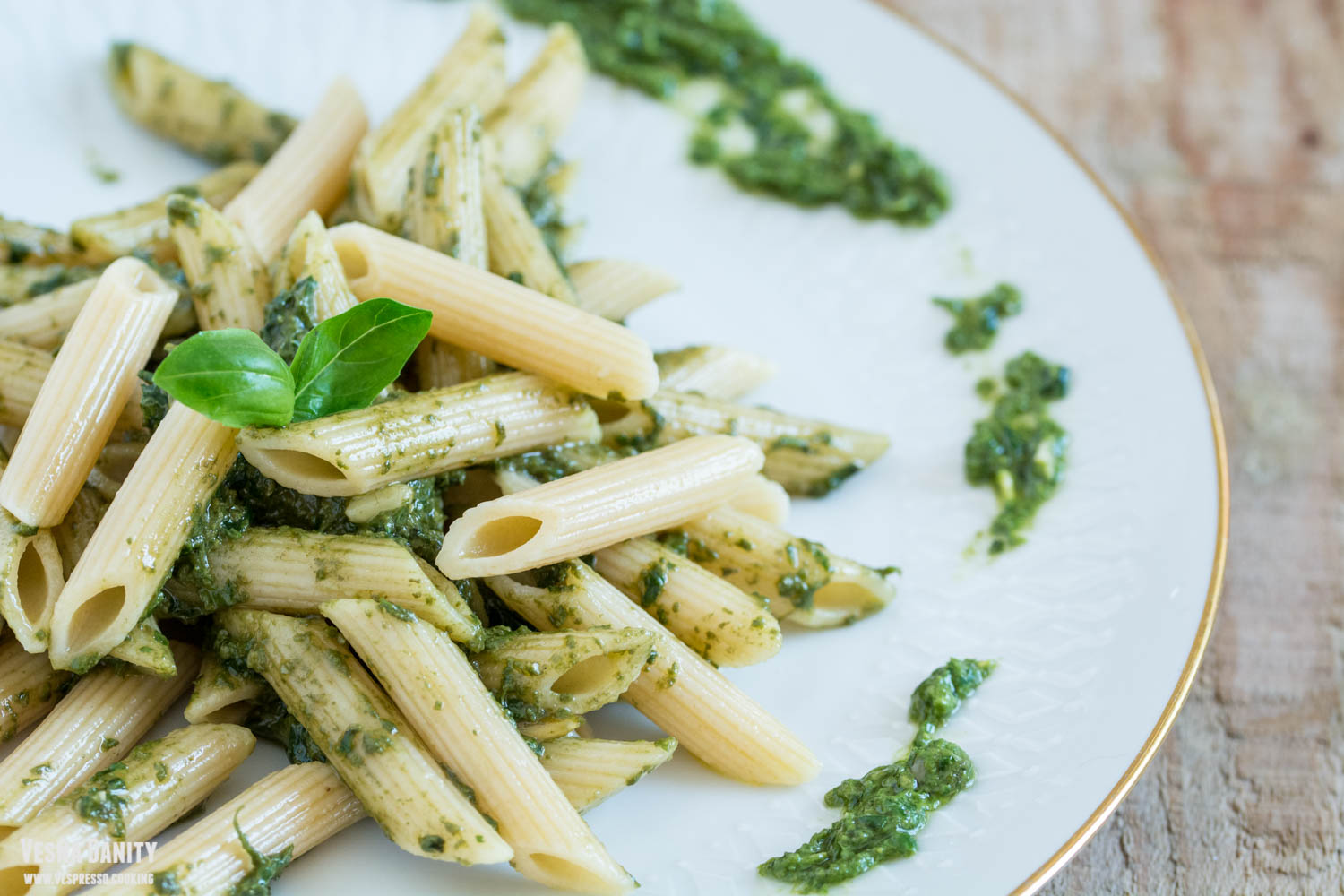 One of the most famous Italian sauces is undoubtedly pesto alla genovese, a sauce made by smashing together 5 ingredients: fresh basil, olive oil, garlic, pine nuts and cheese (a mix of parmigiano regiano and pecorino romano). The traditional way of making this amazing sauce requires a mortar and a pestle, its name comes from the Italian verb pestare (= to beat). Pesto alla genovese has a great taste, it's definitely not shy nor delicate, it has lots of bold flavors which complement each other beautifully.
Ingredients:
⦁ 3 Tbsp olive oil (45ml)
⦁ 25g basil leaves
⦁ 1 garlic clove
⦁ 1 Tbsp pine nuts (10g)
⦁ 1 Tbsp nutritional yeast (5g)
⦁ 1/4 tsp salt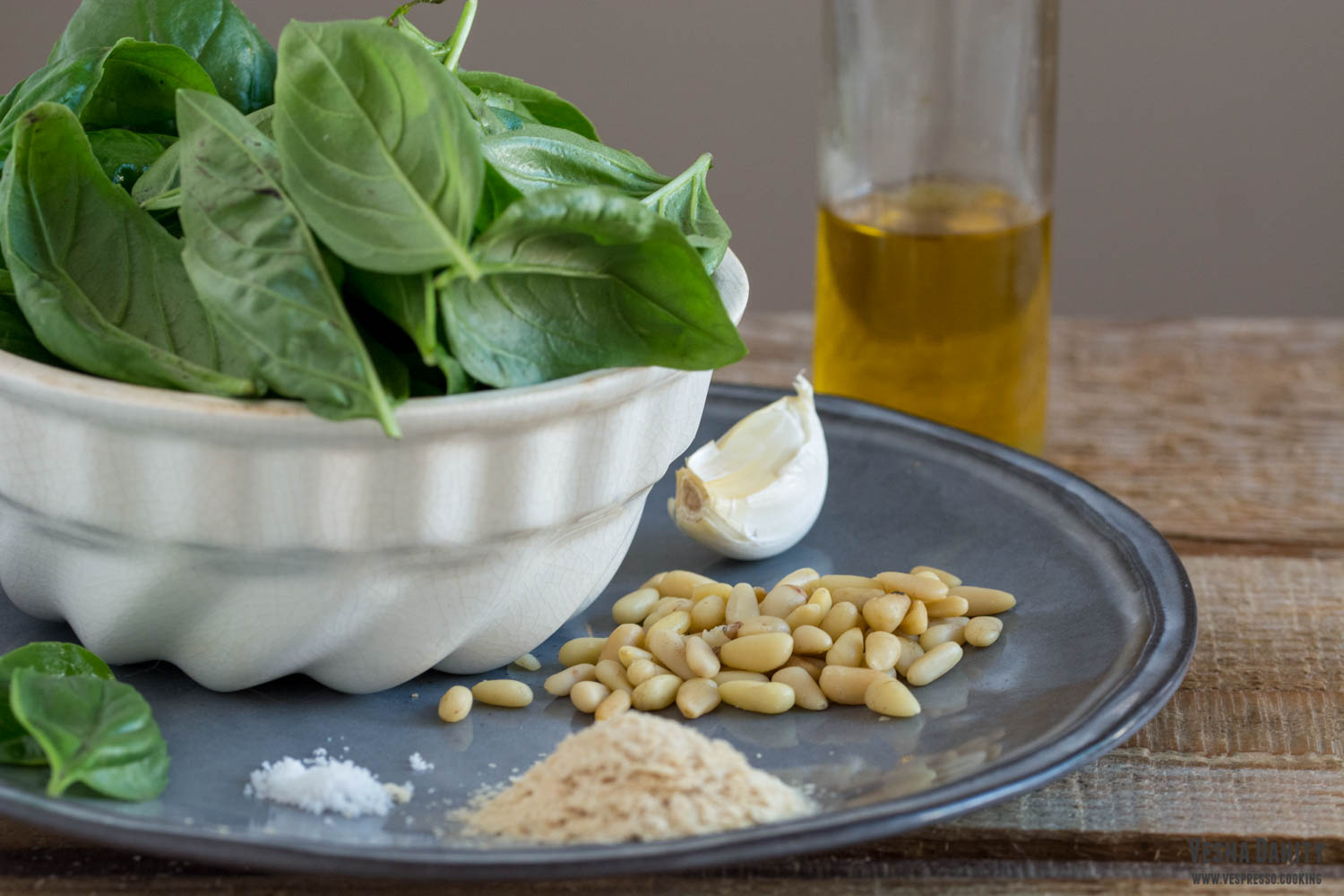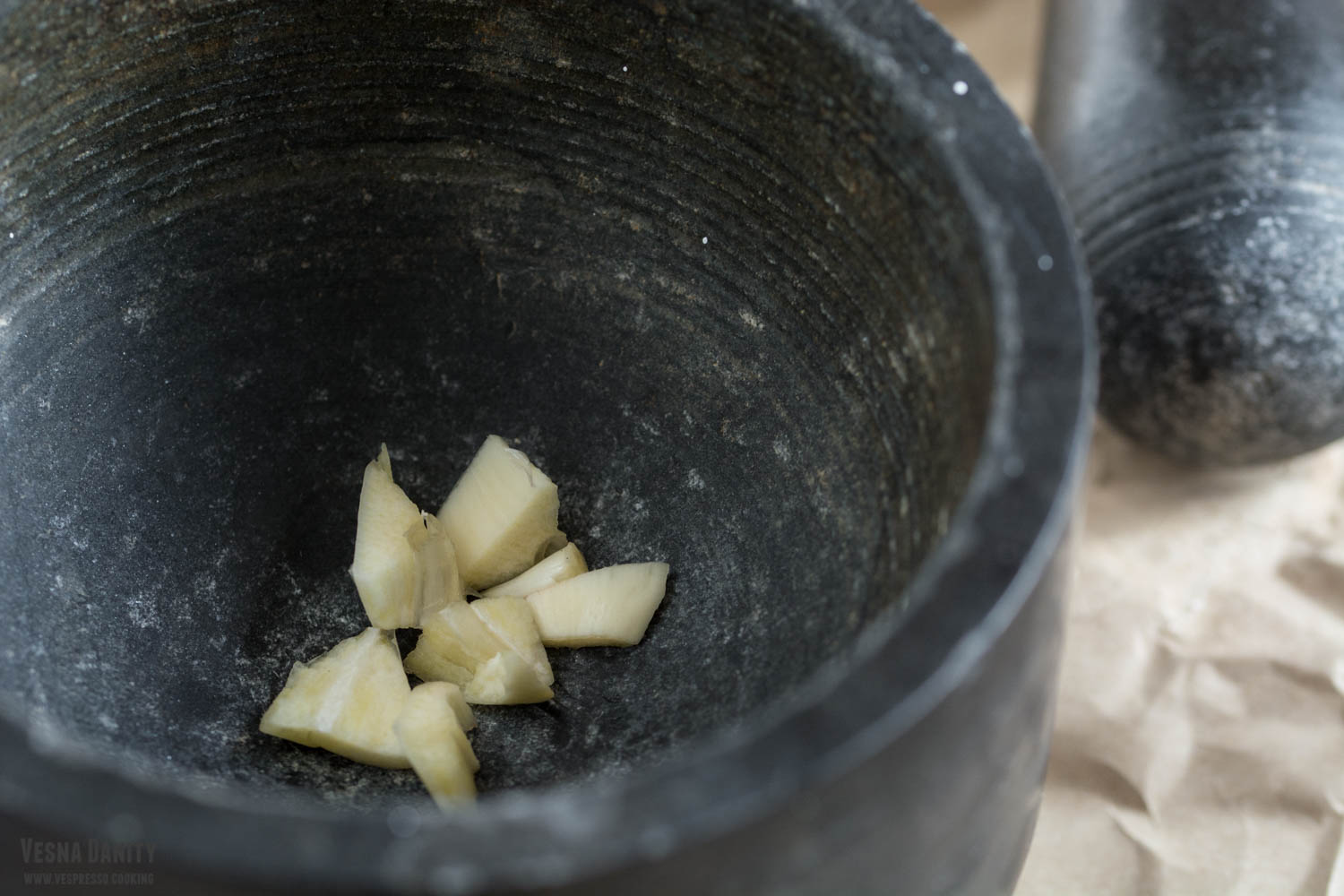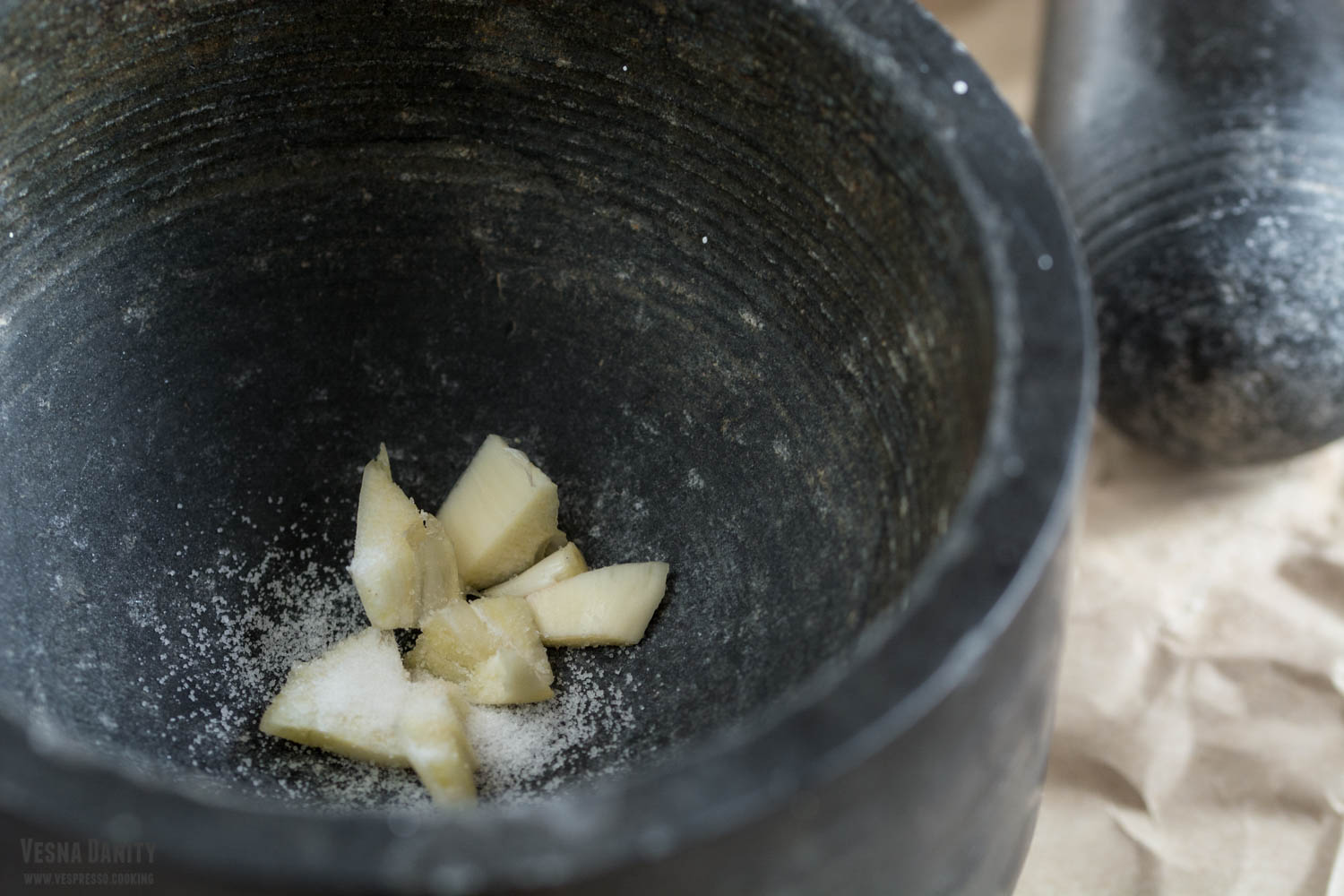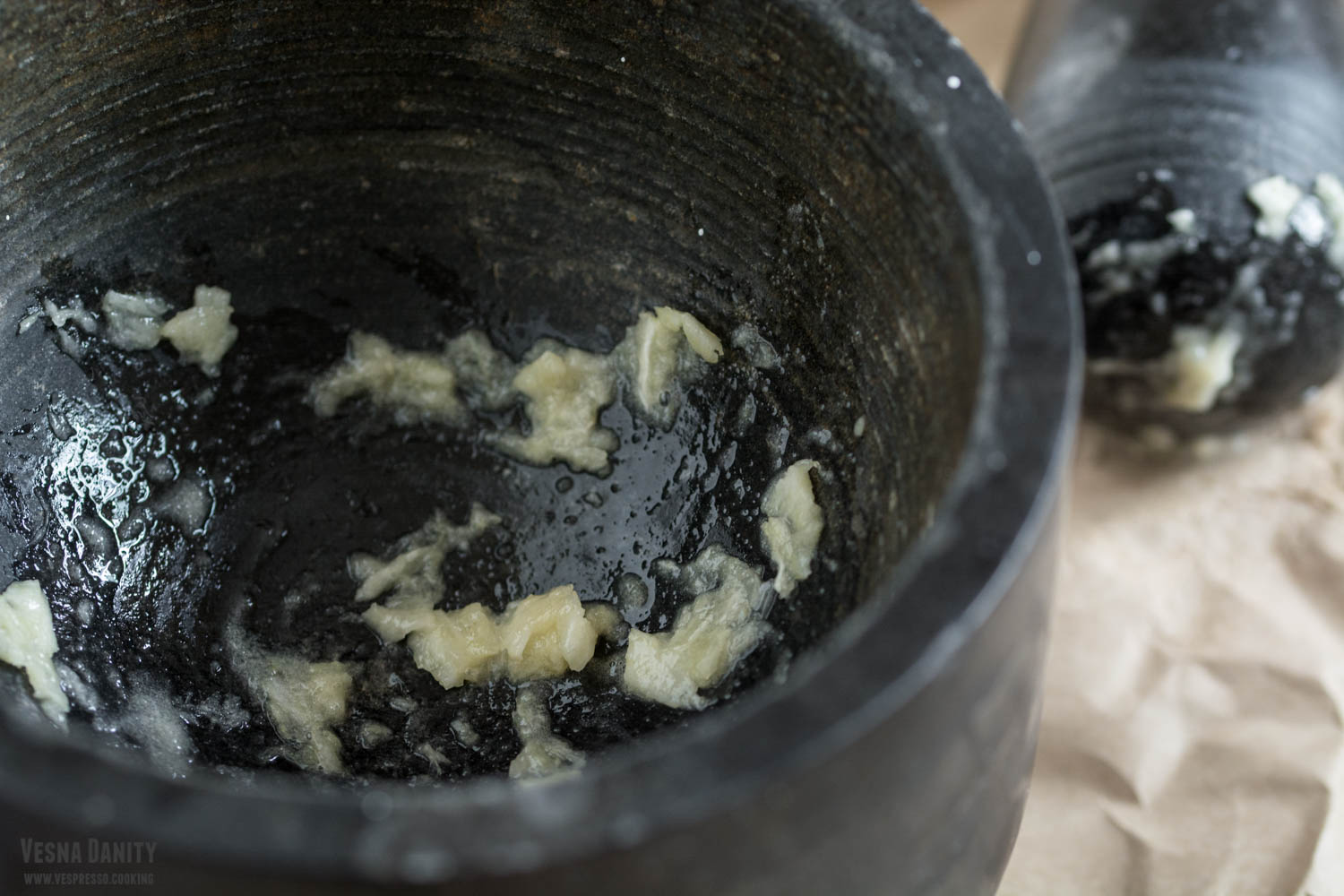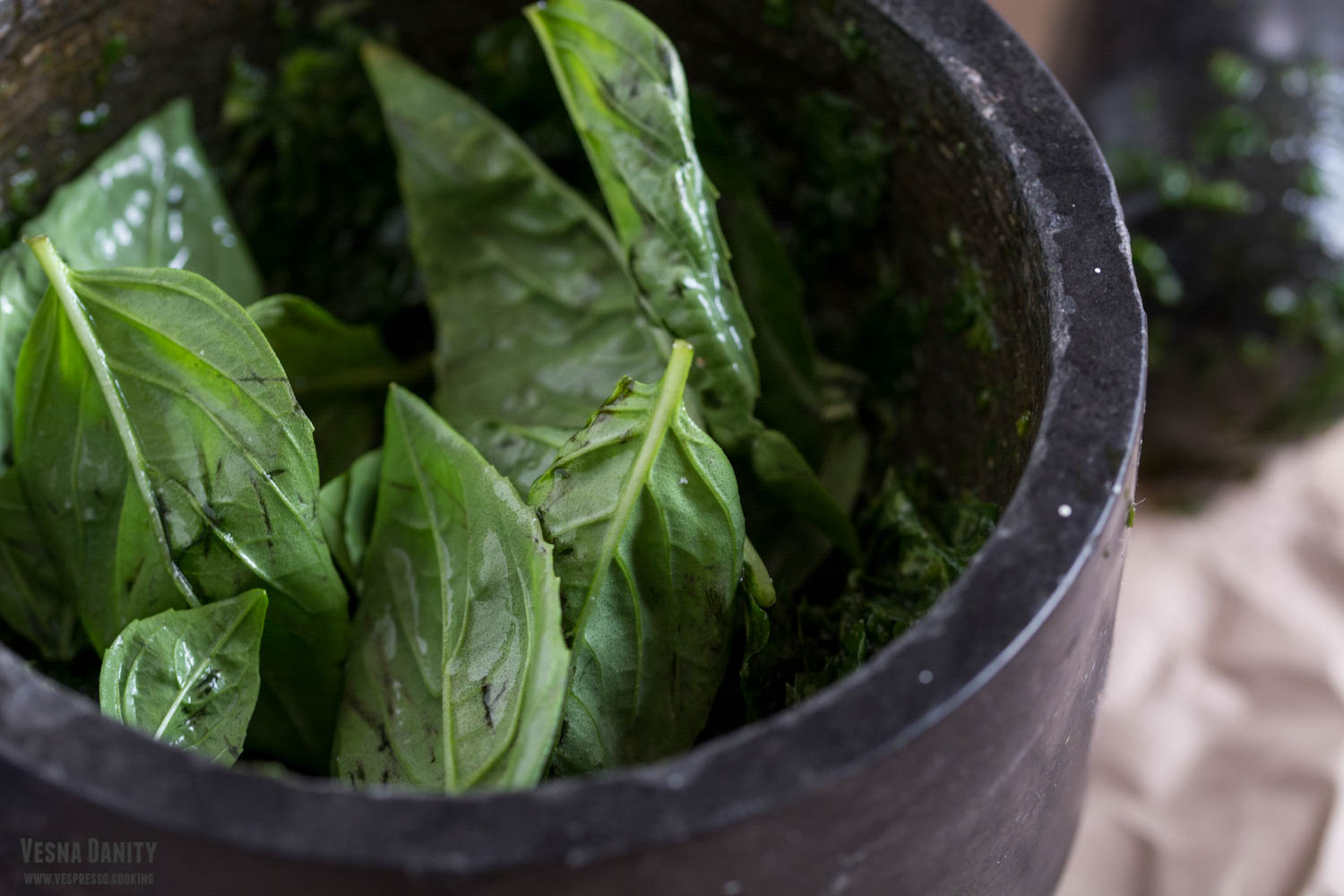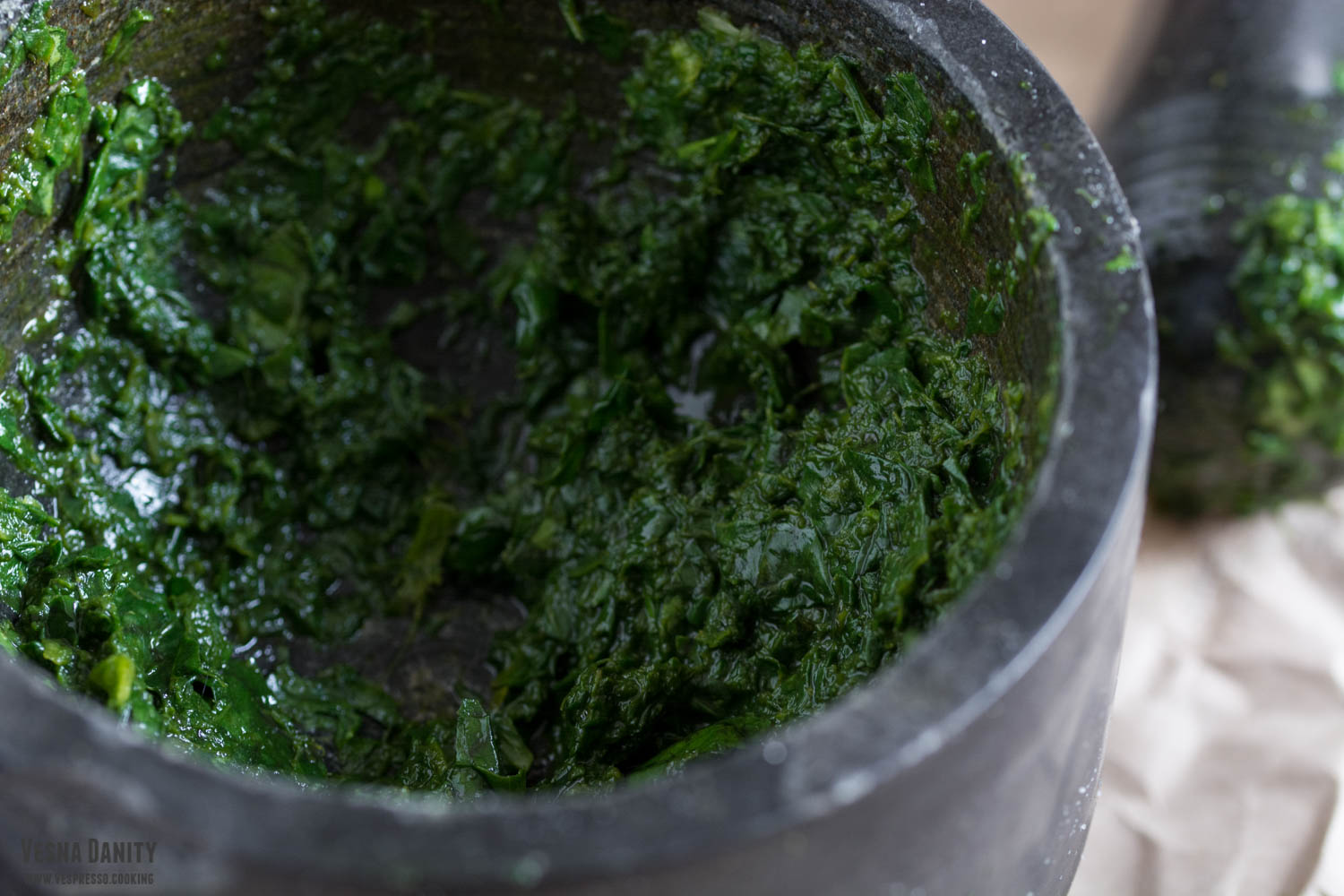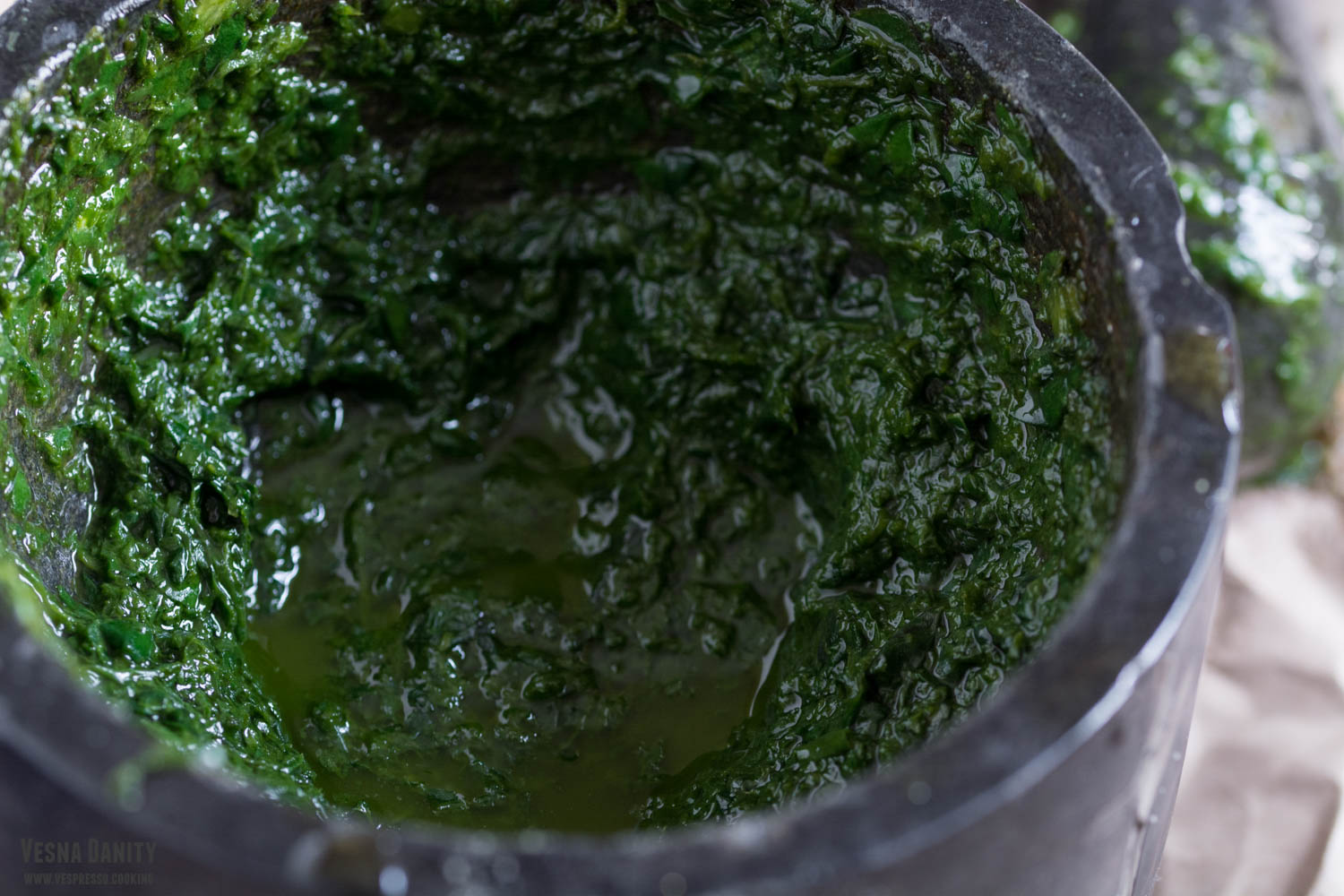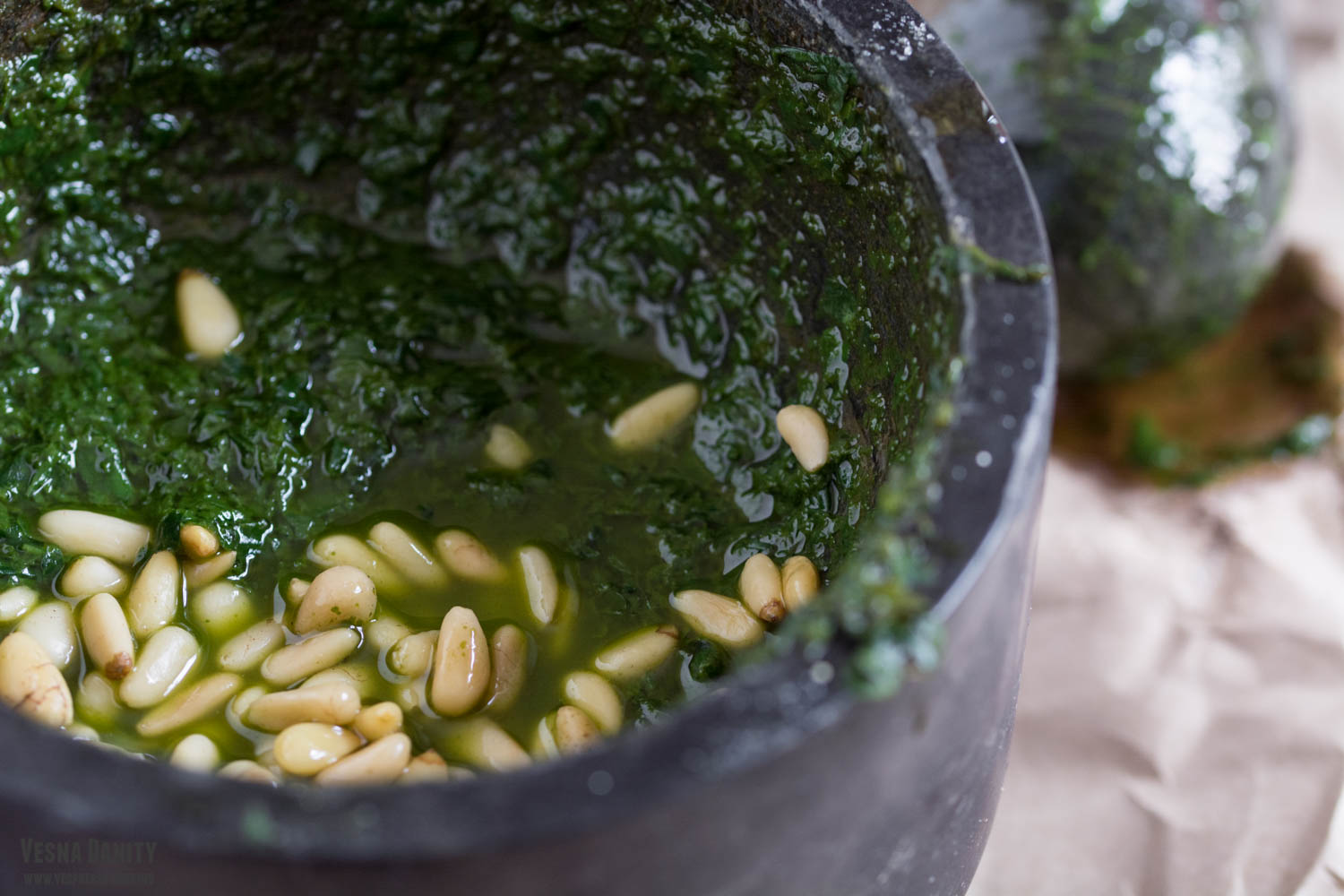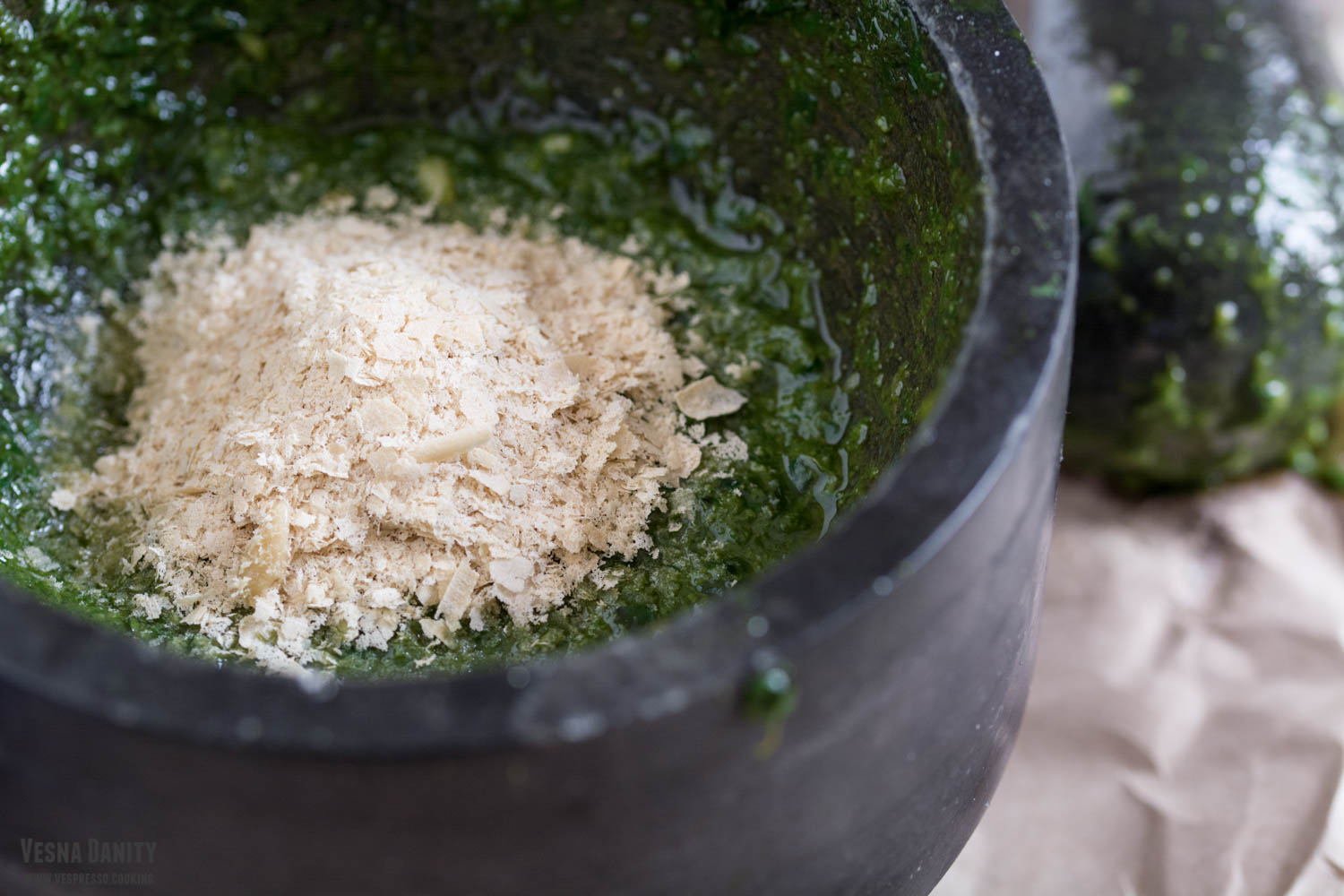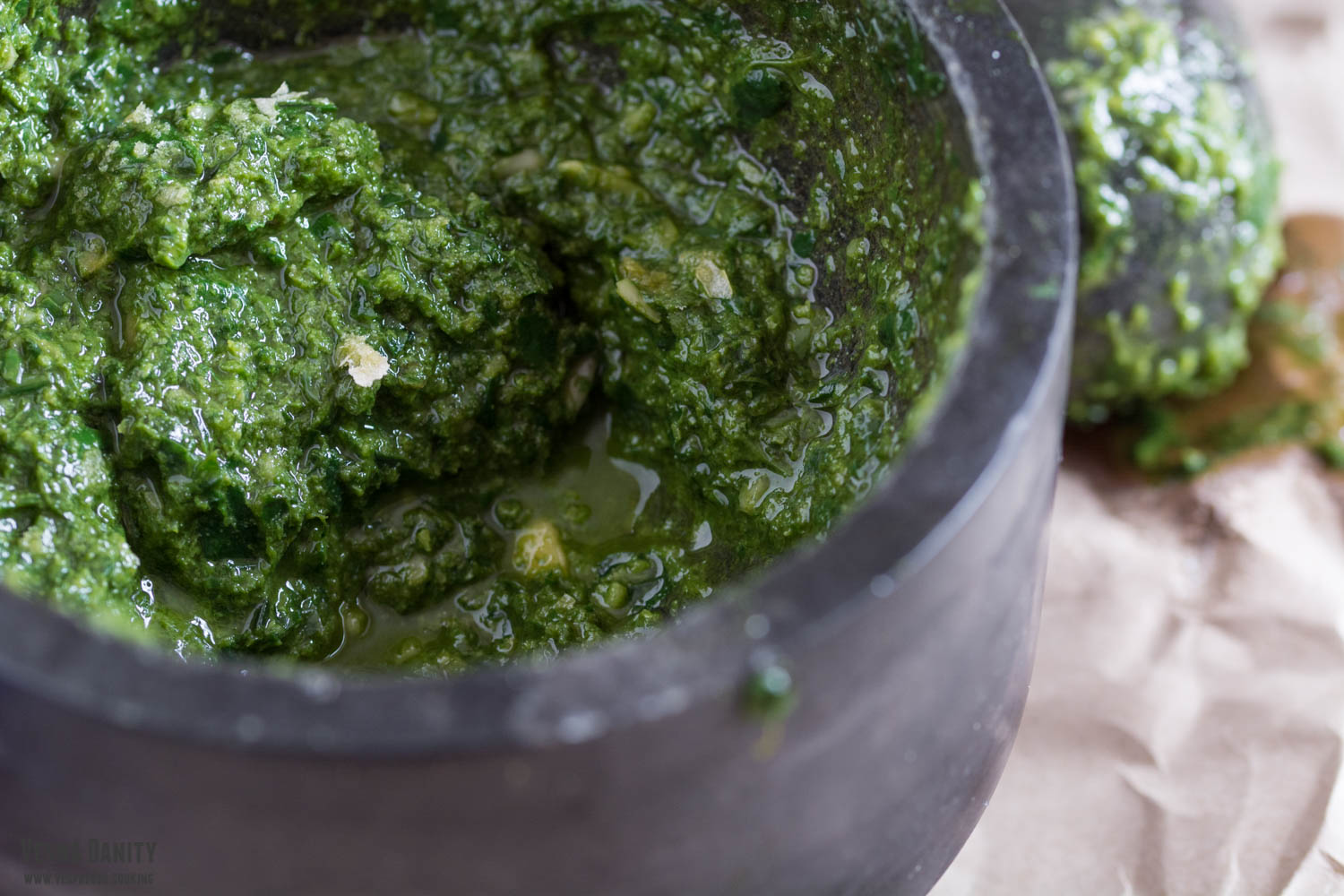 Method:
1. Wash the basil in cold water and pat it dry with paper towels.
2. In the mortar, crush the clove of garlic with about 1/4 tsp of salt until the garlic has softened.
3. Begin adding basil leaves about 1/4 of the quantity a time.
4. Add the oil one teaspoon at a time, stirring continuously.
5. Add the pine nuts and crush them as well.
6. Add the nutritional yeast and mix until combined.
7. Serve immediately or store in an airtight container. Refrigerated, it will keep up to one week.
Source: ricette.giallozafferano.it