I've been cooking chilli con carne for about 5 years, but this recipe is (hands down) the best. It is hearty yet light and has a lot of bold flavors. Let's be honest, chilli con carne isn't precisely the healthiest dish you can imagine. So, for a healthier choice, I served my chilli with Greek yogurt, instead of sour cream (to cut down fat and bring some protein), and with brown rice instead of white rice (for some extra fiber).
Ingredients:
600g minced beef
1 Tbsp olive oil
1 large onion, chopped
1 red pepper, diced
2 large garlic cloves, minced
1 chilli
1 + ¼ tsp paprika
1 + ¼ tsp ground cumin
¾ tsp marjoram
1 bay leaf
50ml dry red wine
1 can chopped tomatoes (400g)
2 Tbsp tomato purée
500 ml beef broth
1 can red kidney beans (400g)
10g dark chocolate
salt and pepper to taste
For serving:
300g boiled brown rice
chopped spring onion
Greek yogurt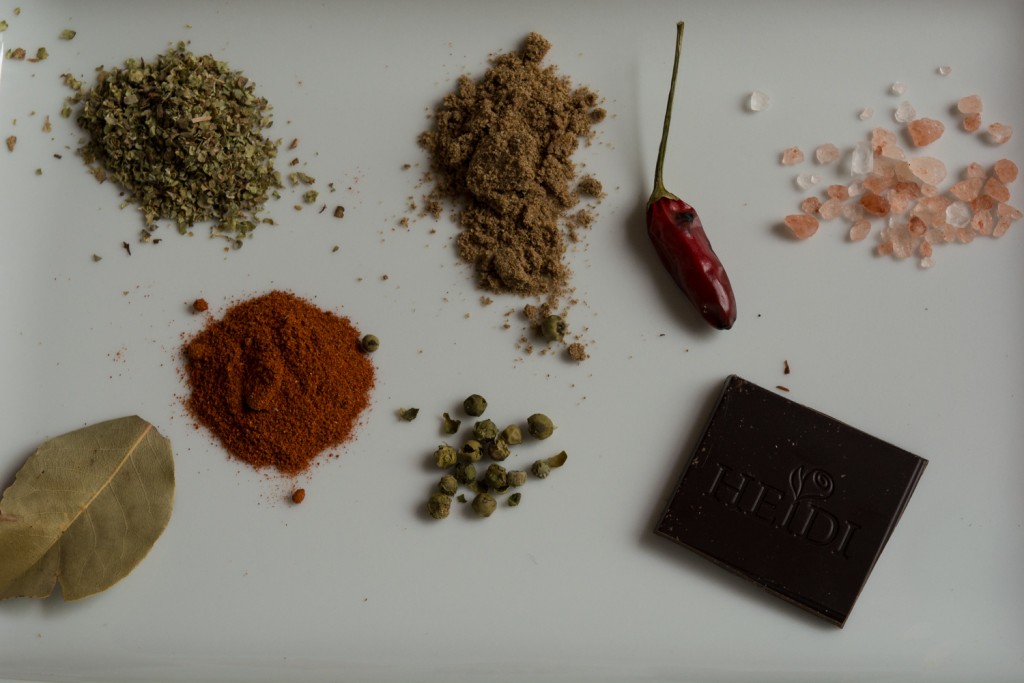 Method:
Place a large saucepan over low heat and cook the onion in olive oil until translucent (about 4 minutes). Add chopped red pepper and minced garlic and cook for 2 minutes or until fragrant.
Add chopped chilli, paprika, cumin, marjoram and bay leaf and cook for about 30 seconds.
Add minced beef and break it up with your spatula. Let it cook over medium heat for about 10 minutes, or until brown.
Add red wine and stir frequently until the liquid has reduced by half.
Add chopped tomatoes, tomato purée and 400 ml beef broth , reduce heat to minimum and let it cook uncovered for about 30 minutes.
Meanwhile cook the rice according to the instructions on the package. Drain boiled rice, rinse it under cold water, place it in a pot and sprinkle it with 2 Tbsp of olive oil.
By now, the chilli is almost ready. Add the remaining beef broth (100ml) and the red kidney beans and let it cook uncovered for another 10 minutes.
Remove from the heat, discard the bay leaf, add chocolate and season with salt and pepper.
Serve in a bowl with brown rice, Greek yogurt and green onion.
Source: www.bbcgoodfood.com