I like my cornbread decently sweet and not "dessertly" sweet and I've never found a recipe on my taste. I'm not saying there isn't, I just never came across one. So I had to make my own recipe. I knew my ingredients from the start, but getting the right proportions was the tricky part. So I had to experiment. Seven times, to be accurate. The final result was a moist cornbread with a mildly sweet taste and a strong, but not overpowering corn flavor.
Ingredients:
1 + ¼ cup + 2 Tbsp cornmeal
1 cup strong white flour
¼ cup demerara sugar
1 Tbsp baking powder
½ tsp salt
2 Tbsp melted butter
2 Tbsp olive oil
2 large eggs
1 cup warm milk (about 40°C)
Method:
Preheat the oven at 400°F/200°C (gas mark 6).
In a large bowl mix together the dry ingredients (flour, cornmeal, sugar, baking powder and salt).
In a small bowl mix together the melted butter with the warm milk, olive oil and beaten eggs.
Add the wet ingredients to the dry ingredients and stir until just combined.
Pour the batter into a 20x20cm tray lined with 2 parchment papers (picture).
Bake the cornbread in the preheated oven for 25 minutes or until a toothpick inserted in the center comes out clean and the corners of the cornbread are golden.
Cool it on a wire rack for 15 minutes before serving.
Notes:
The milk should be warm because if it's cold, when you mix it with the melted butter, the butter will solidify.
If you don't own a wire rack, use 4 table knives. Place them, from left to right in the following way: the first with the handle close to you, the second with the blade close to you, the third with the handle close to you and the forth with the blade close to you. Place the cornbread on top.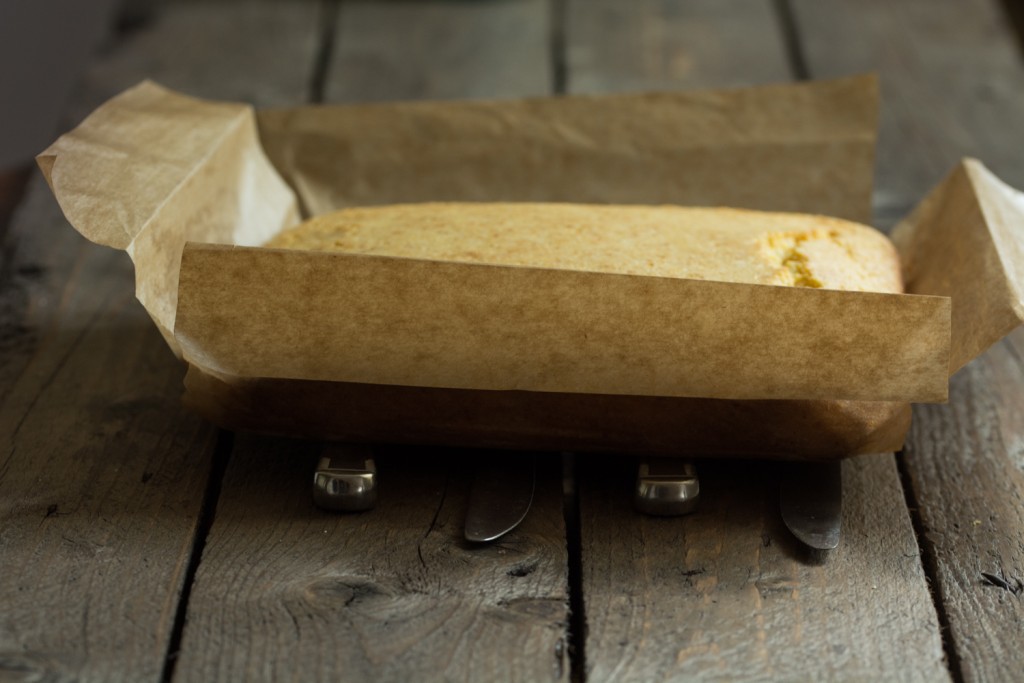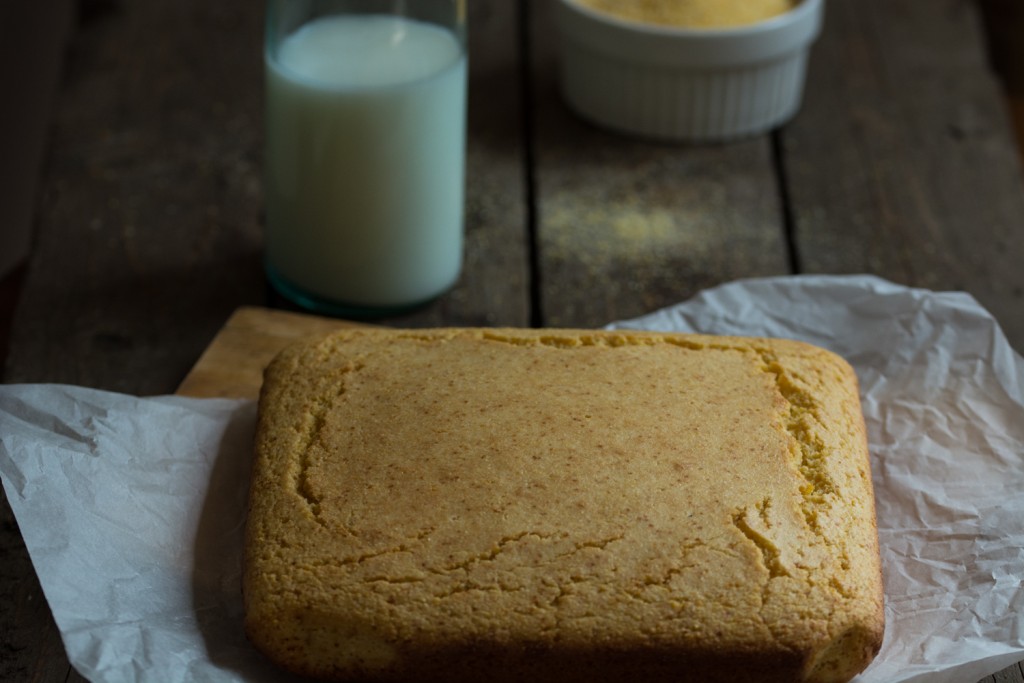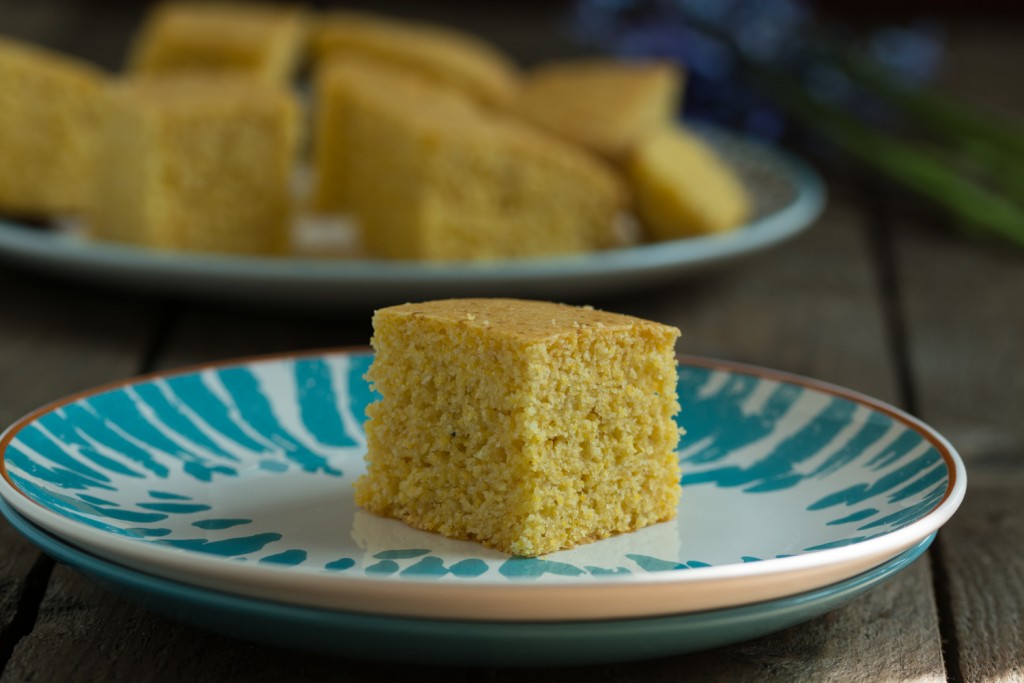 Source: www.bettycrocker.com