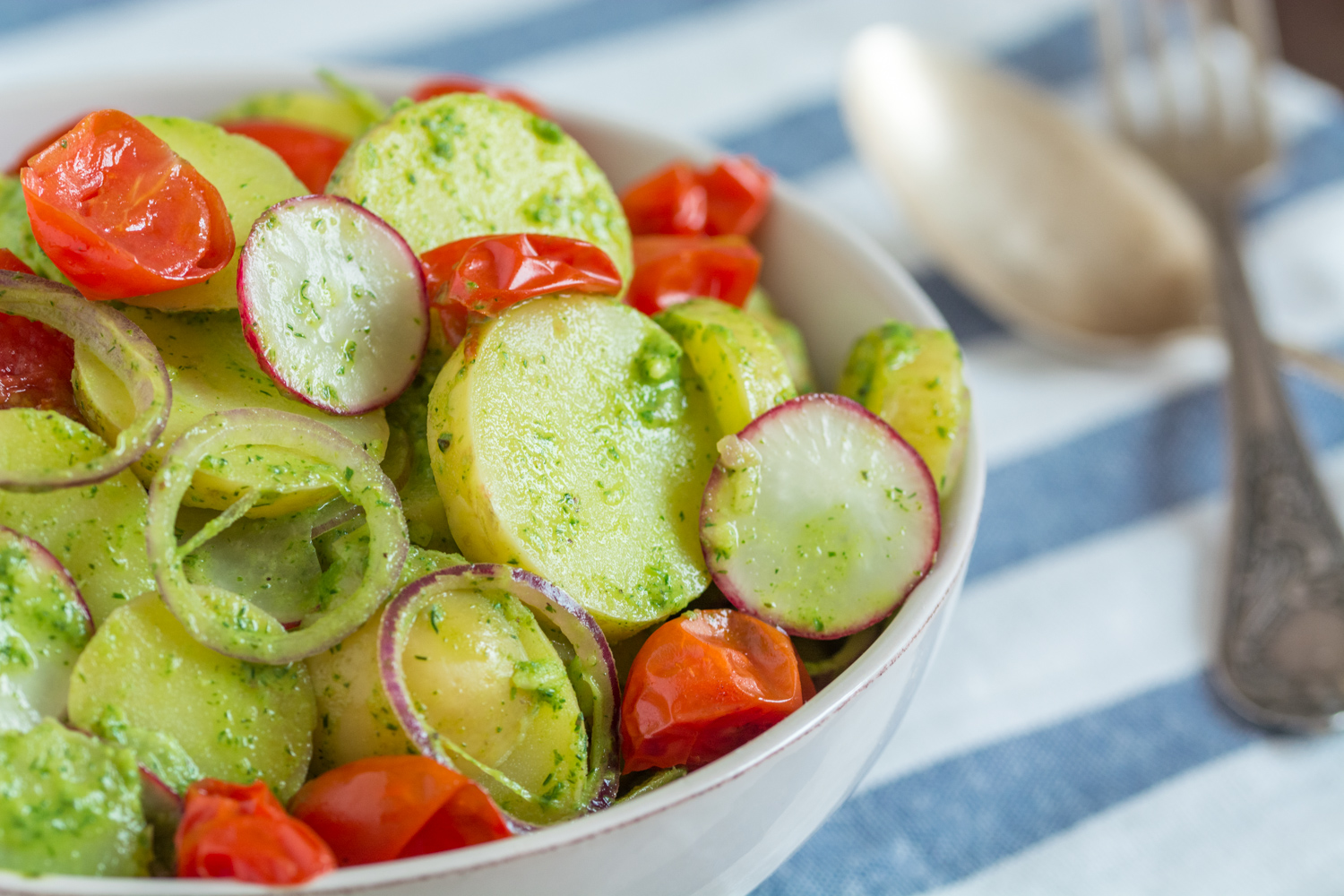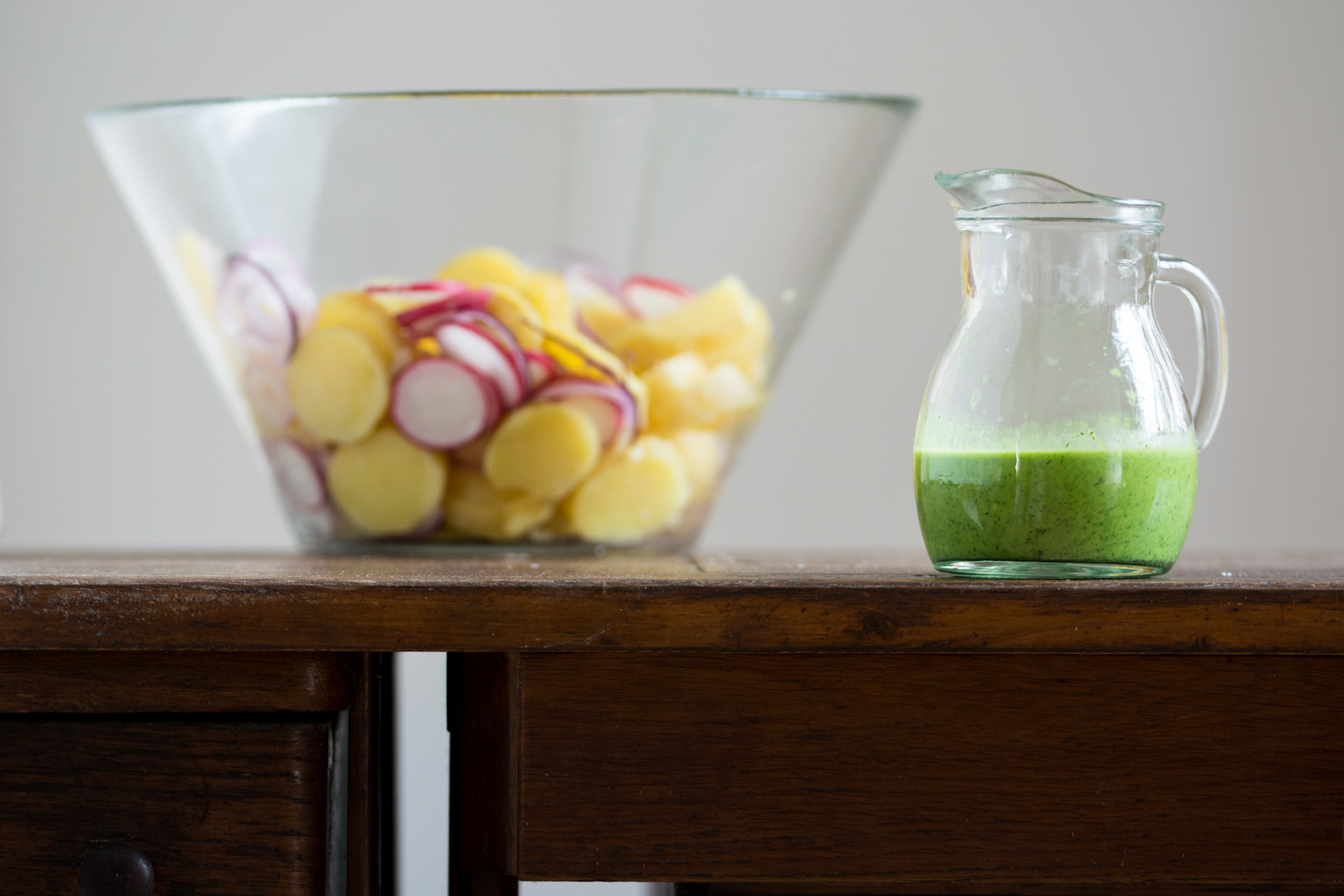 I'm a new potato lover and I've always been. I love them boiled, steamed, fried, roasted, it doesn't matter how are they cooked, as long as I can still perceive that lovely nutty flavor. It's not spring until I make a new potato salad and I prepare it at least once a week. Who am I kidding, I make it every other day! My all time favorite new potato salad is unbelievably flavorful, very satisfying and (funny enough) vegan. In this recipe I used new potatoes, which I've picked from my own garden and I boiled them in vegetable broth (you can only imagine the flavor on these guys). I mixed them with radishes, onion rings and roasted tomatoes and I dressed them with a fresh herb, olive oil and vegetable broth emulsion. Let's get serious, what's not to like?
Ingredients (for 4 servings):
800g red new potatoes
about 1l vegetable broth
100g radishes
1 red onion
250g cherry tomatoes
4 Tbsp olive oil
2 Tbsp lemon juice
½ tsp maple syrup (or brown sugar)
1 garlic clove
30g fresh herbs (I used parsley, dill and basil)
salt and pepper to taste
1 Tbsp coarse salt (for cleaning the potatoes)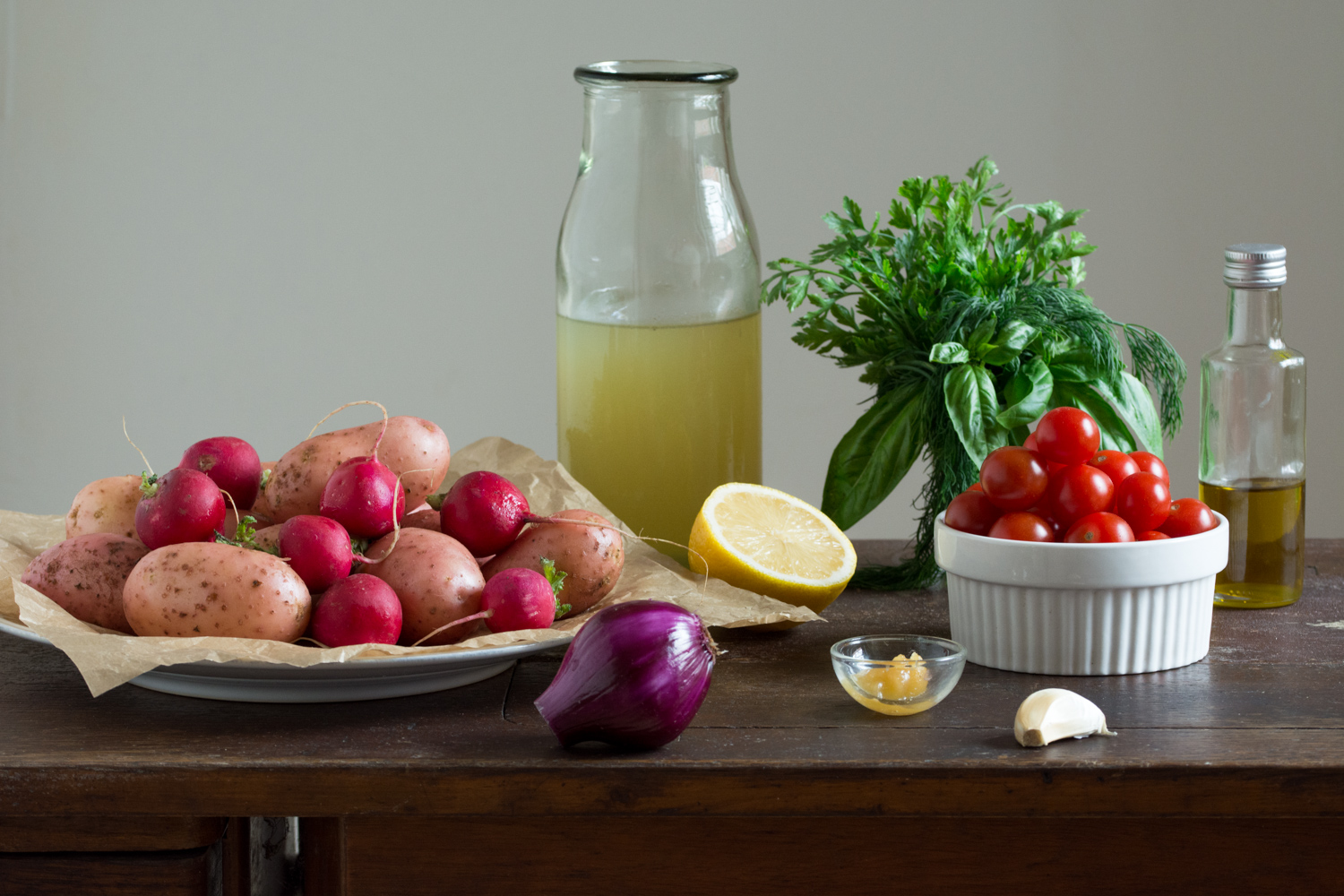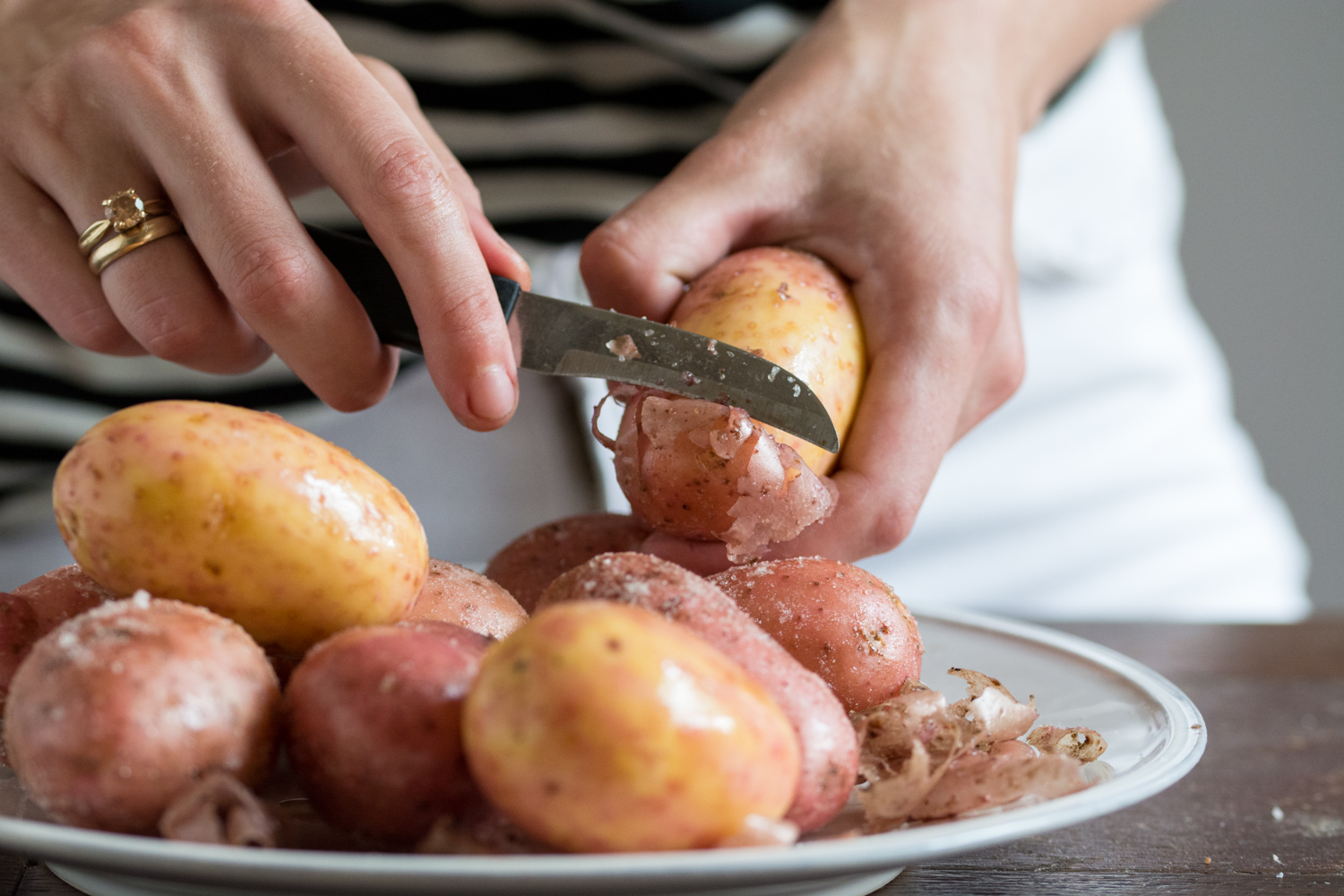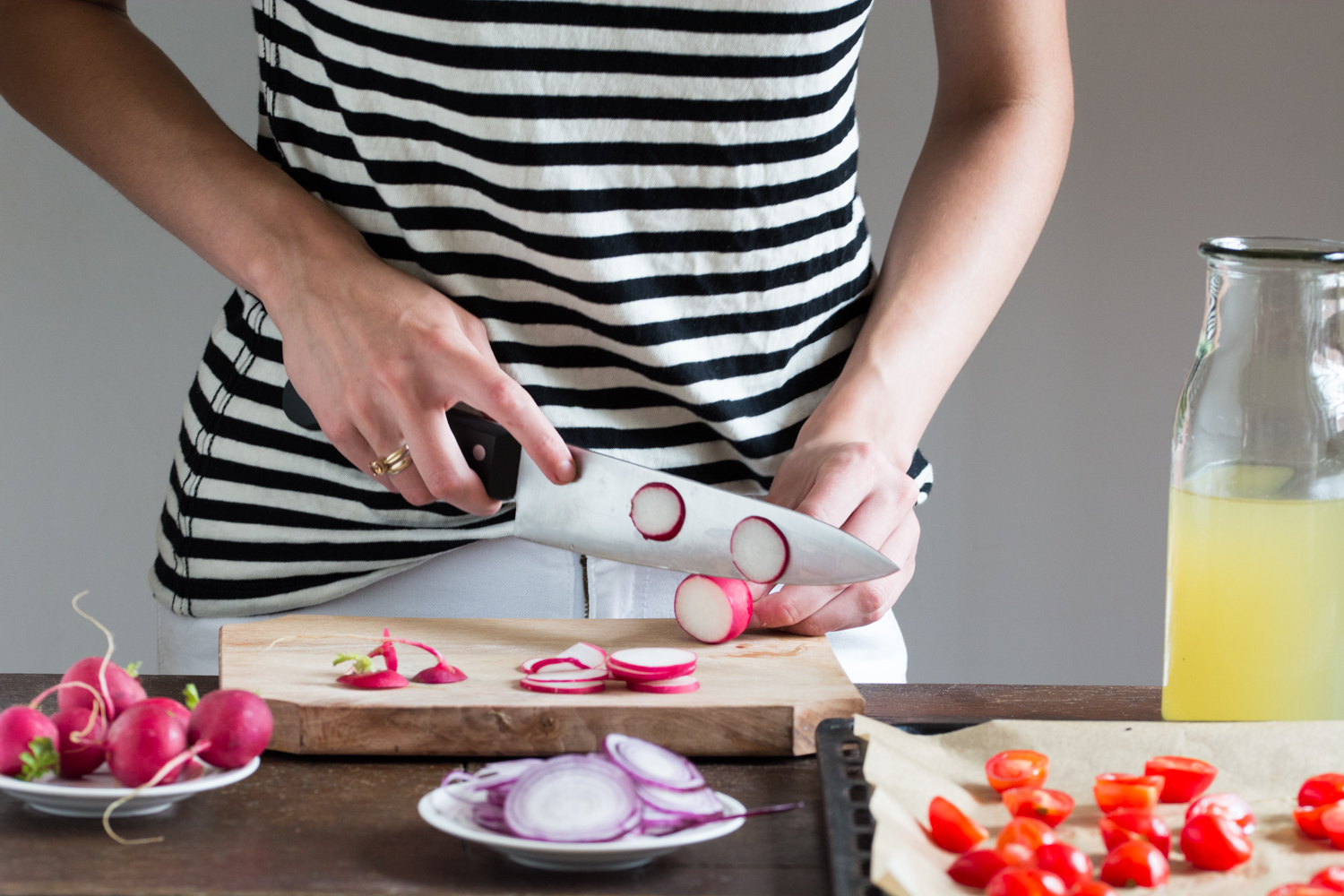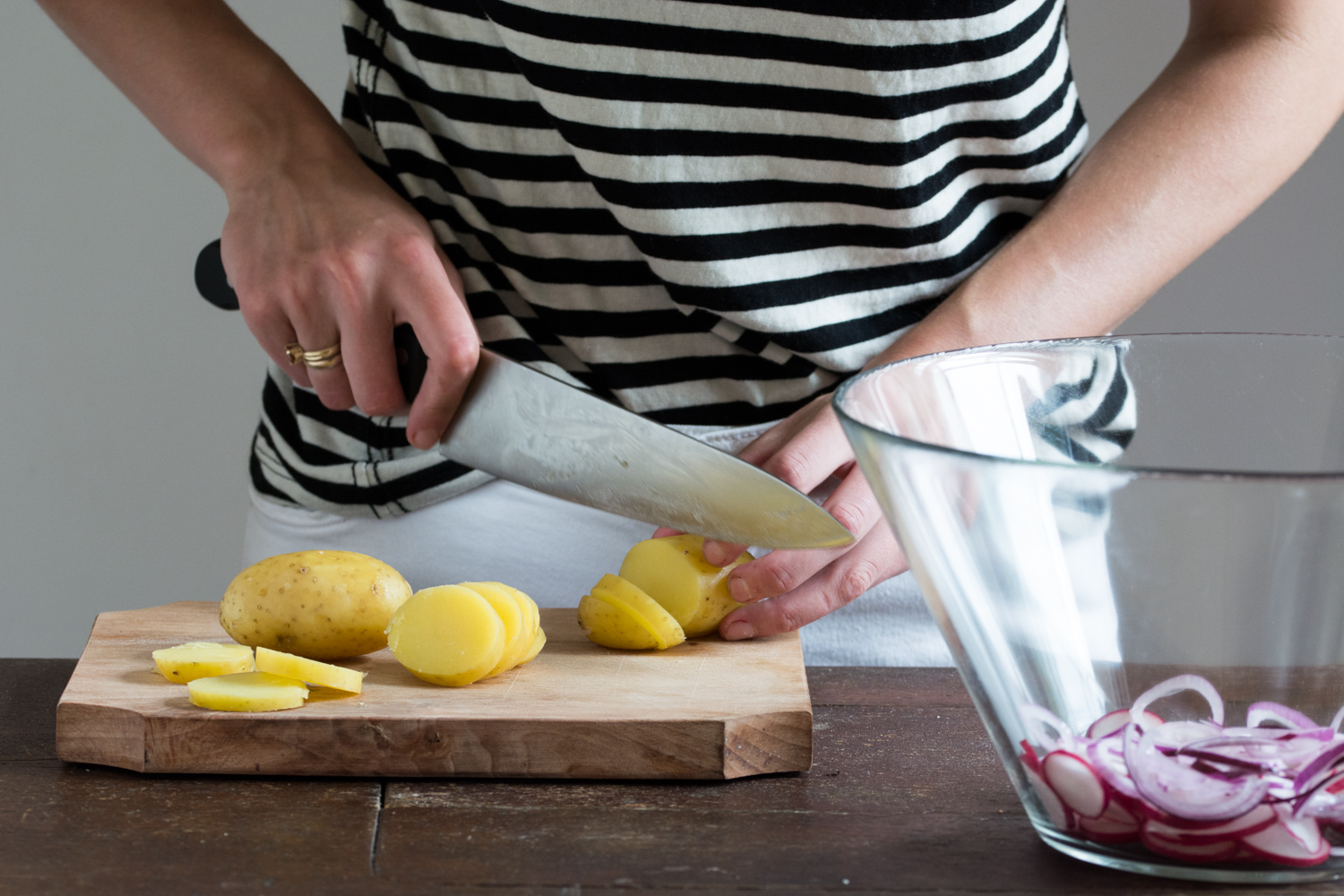 Method:
Try to get relatively same size potatoes for them to cook at the same time. Wash them, sprinkle them with coarse salt and leave them on the counter for 5 minutes. After 5 minutes, scrape their peel using a vegetable knife. Wash them again, cover them with broth and boil them on medium heat until they are tender (about 15-20 minutes depending on their size). Drain the potatoes and let them cool.
Half the cherry tomatoes and squeeze them between your fingers to remove the juice and the seeds. Place them on a parchment paper-lined baking tray and roast them in the preheated oven at 170°C / 325°F (gas mark 3) for 15 minutes.
Slice the potatoes in 1cm thick slices. Slice the onion and the radishes (picture).
In a blender prepare the dressing by mixing together the olive oil with 4 Tbsp of chilled broth (the same broth used for boiling the potatoes, at this point it will be even more flavorful), lemon juice, herbs, garlic clove and maple syrup and season well with salt and pepper. Process until smooth and creamy.
Mix together the potatoes with the onion rings, radishes and cherry tomatoes. Pour the dressing over the vegetables and toss to coat evenly. Refrigerate for 30 minutes before serving.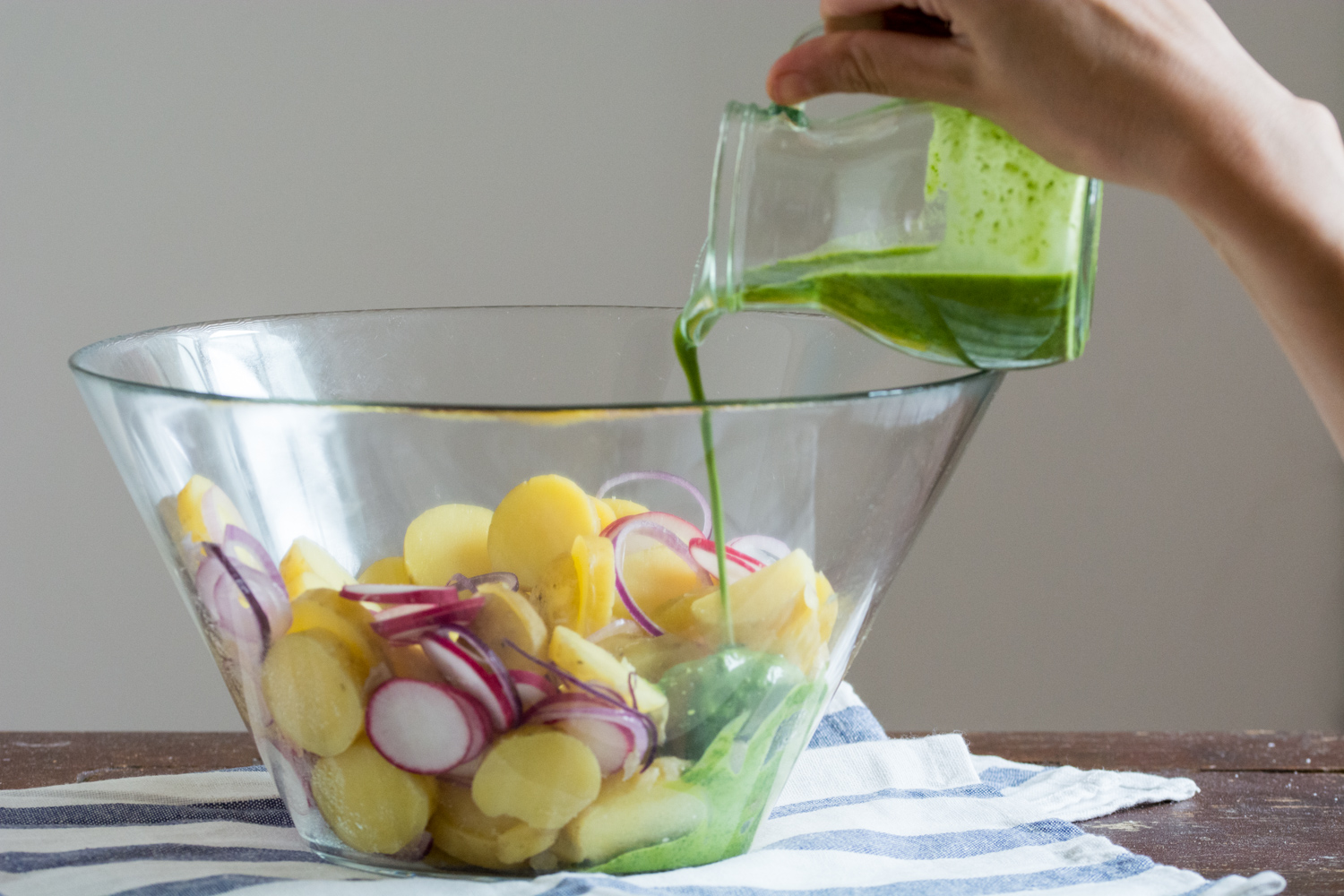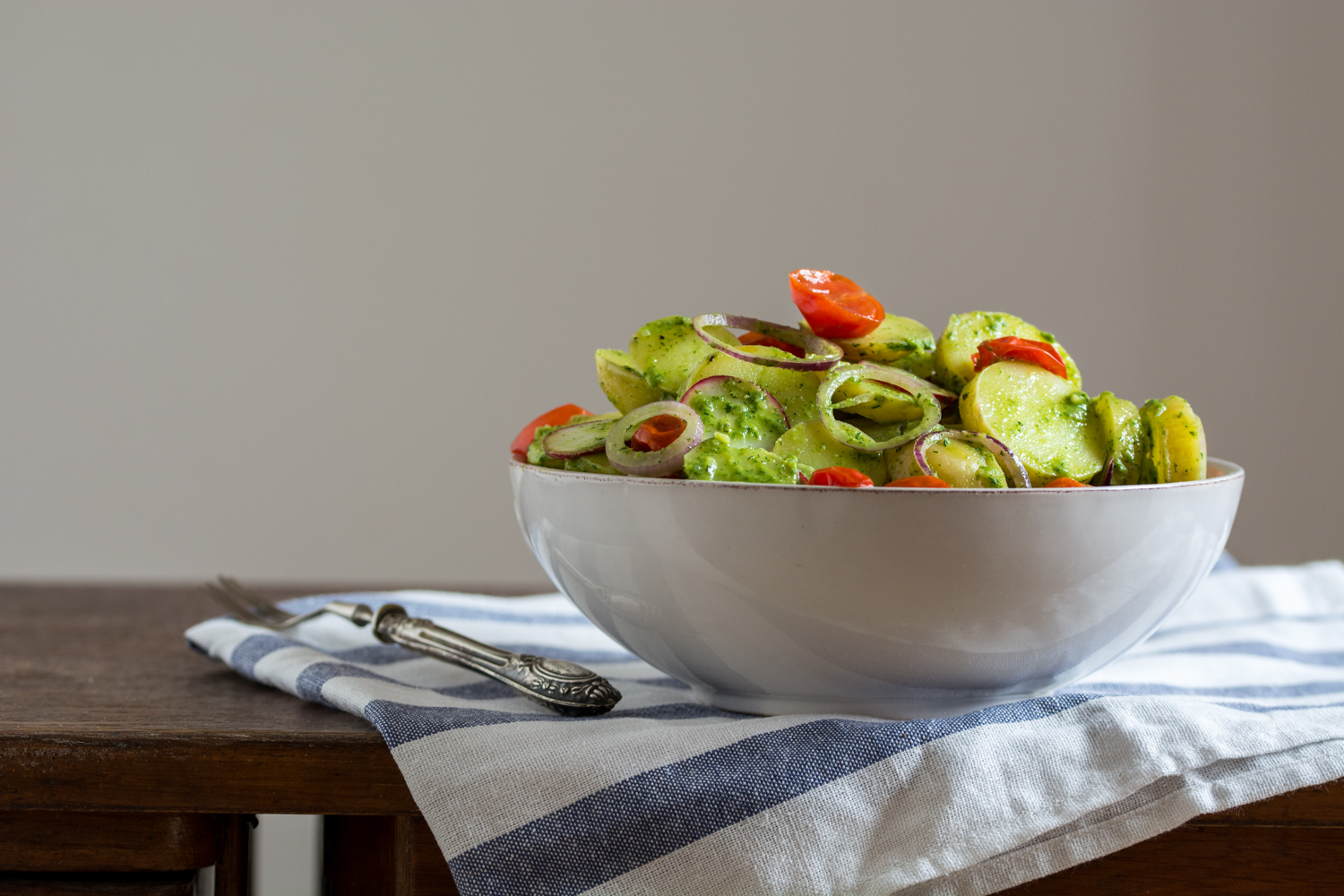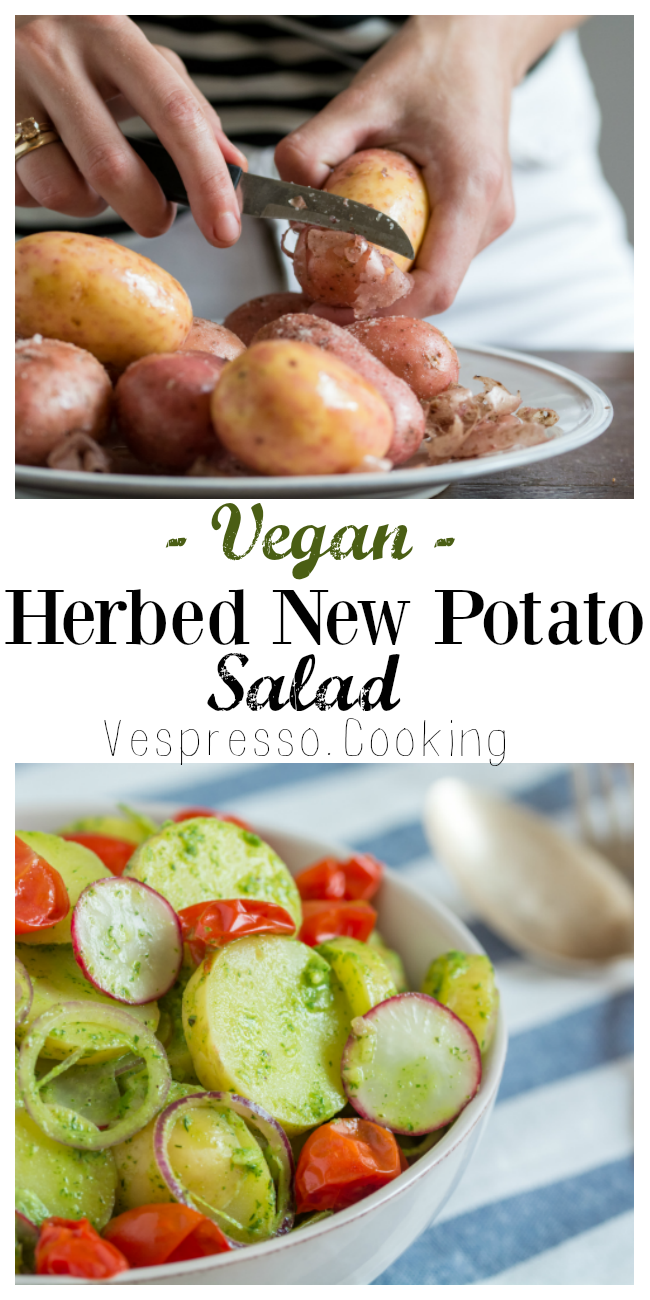 Source: www.cookieandkate.com