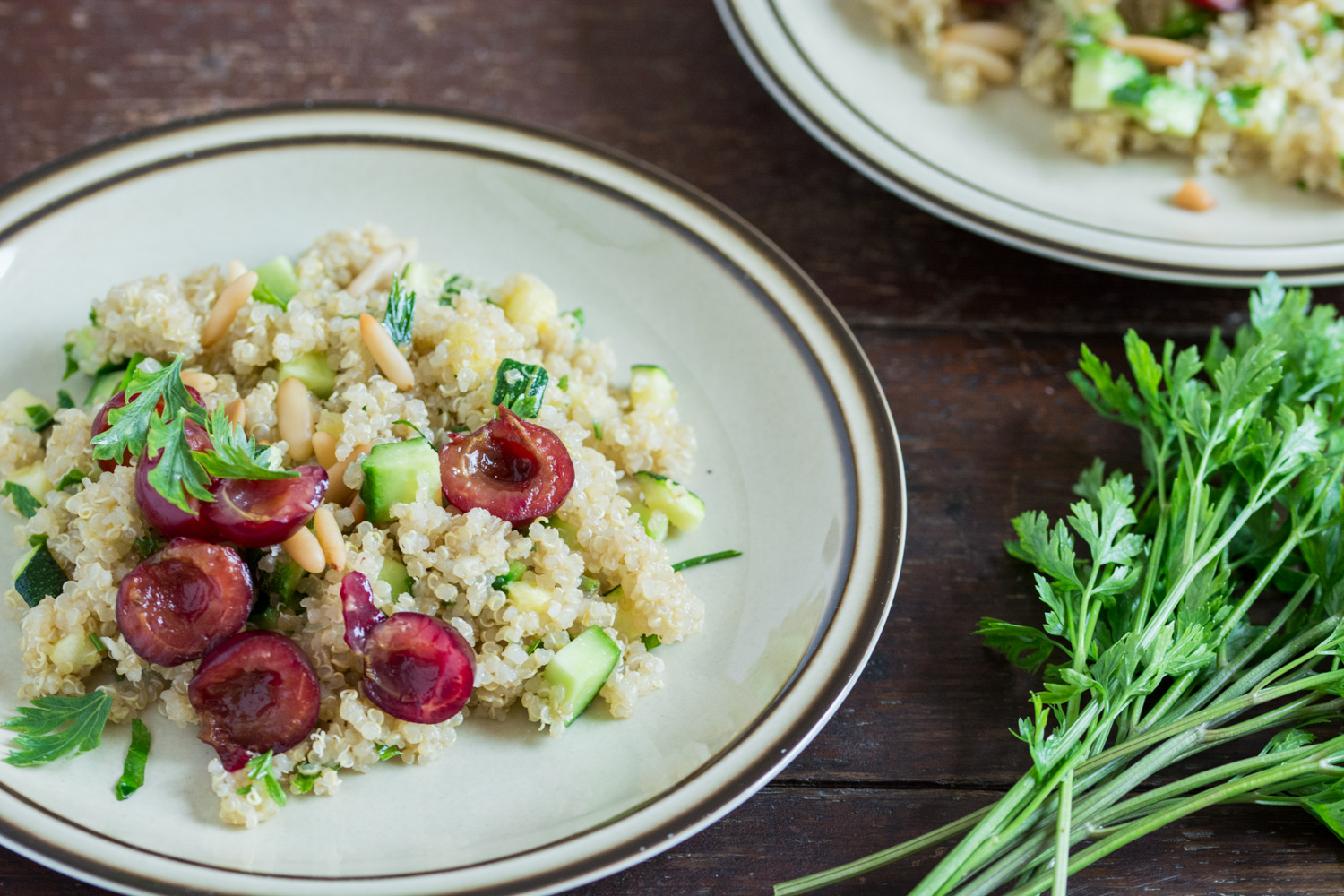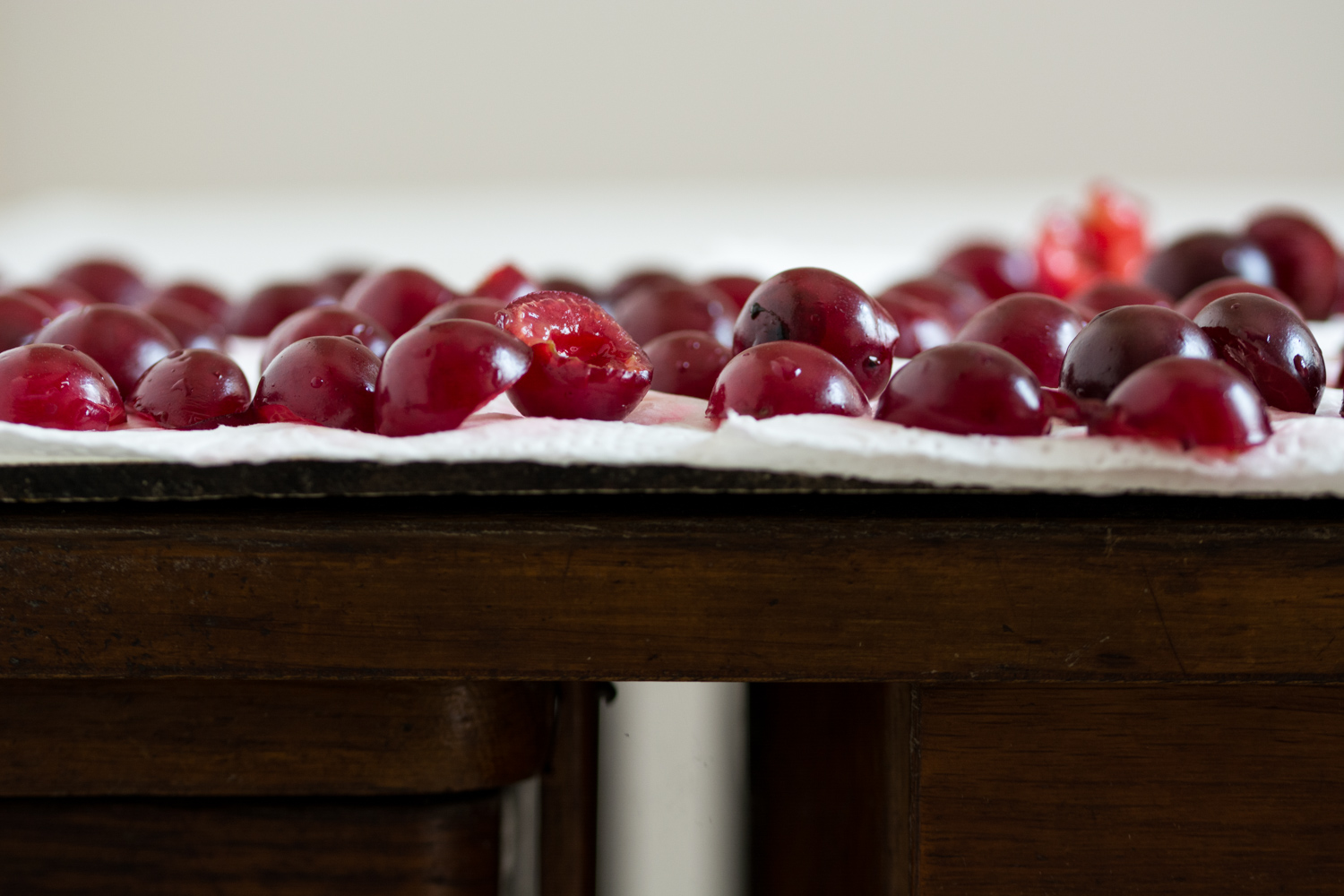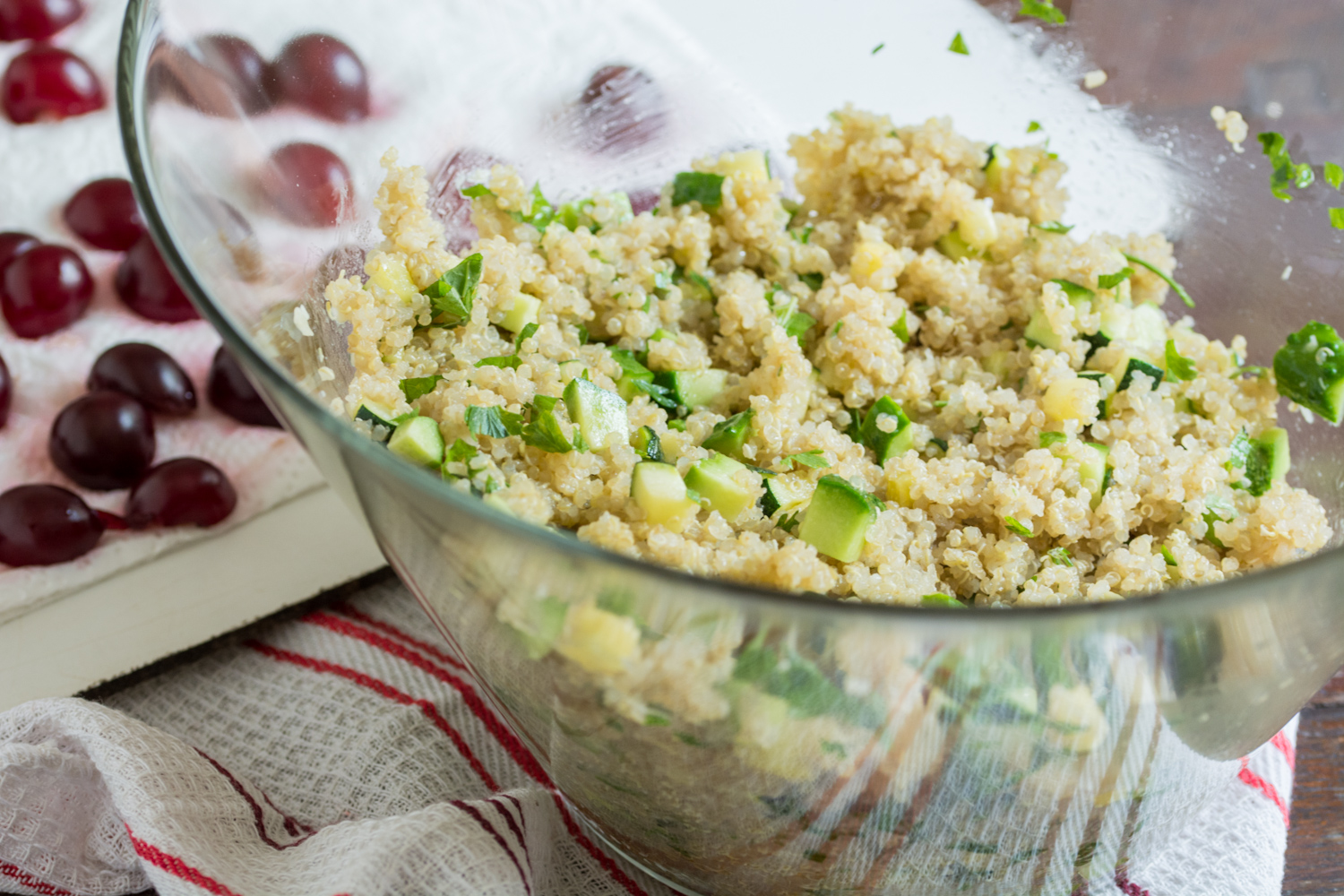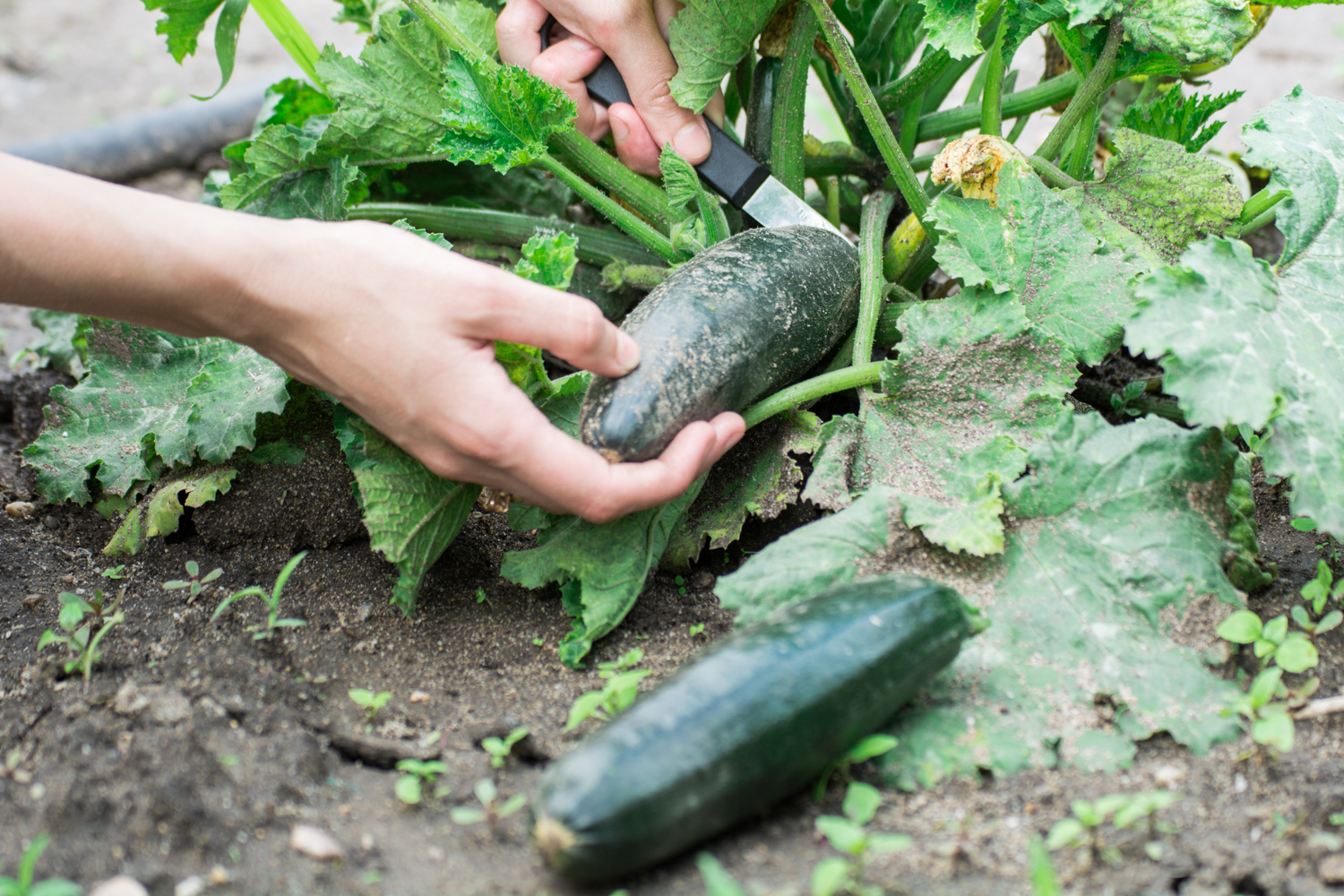 I've been waiting since forever to present you my favorite salad, and now, as the sour cherries are in season, I can finally get to talk about it. It is such a rustic, simple and unpretentious dish, but it is also unbelievably tasty. This salad has just a few ingredients, ingredients that might not "go together" at first sight but they complete heavenly one another taste-wise and create a true flavor symphony. These being said, let's get to the best part: this salad is not only delicious, but it is in fact vegan and extremely healthy!
Ingredients (for 4 servings):
1 cup quinoa (uncooked) – 190g
2 cups vegetable broth – 270ml
1 medium zucchini – 150g
5-6 cornichon cucumbers – 150g
200g fresh sour cherries
1 Tbsp pine nuts
3 Tbsp olive oil
2 garlic cloves
½ lime
1 handful of parsley
½ a handful of lemon balm
salt and pepper to taste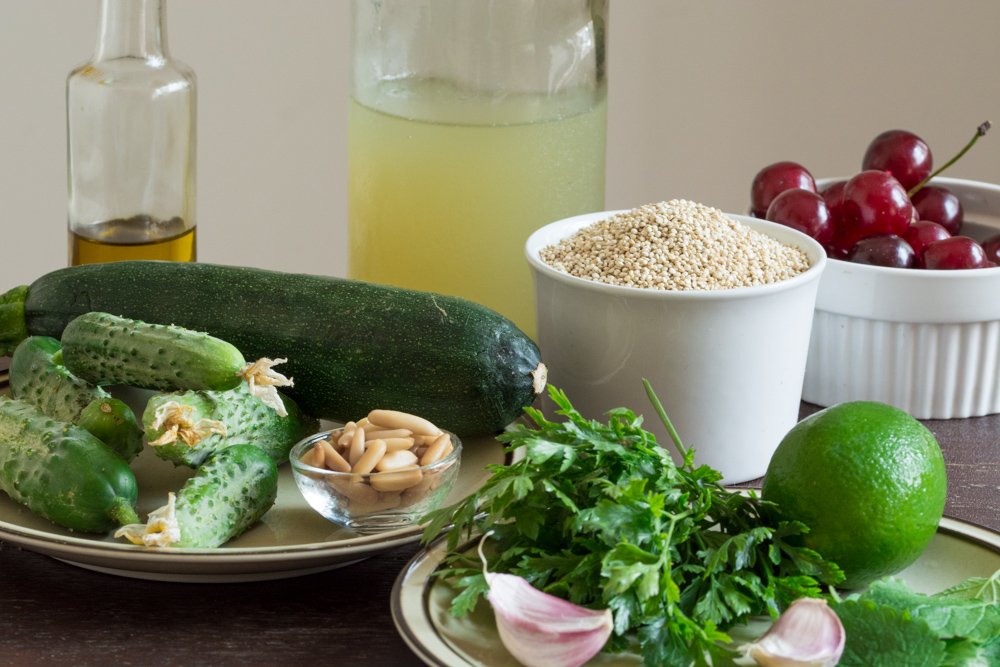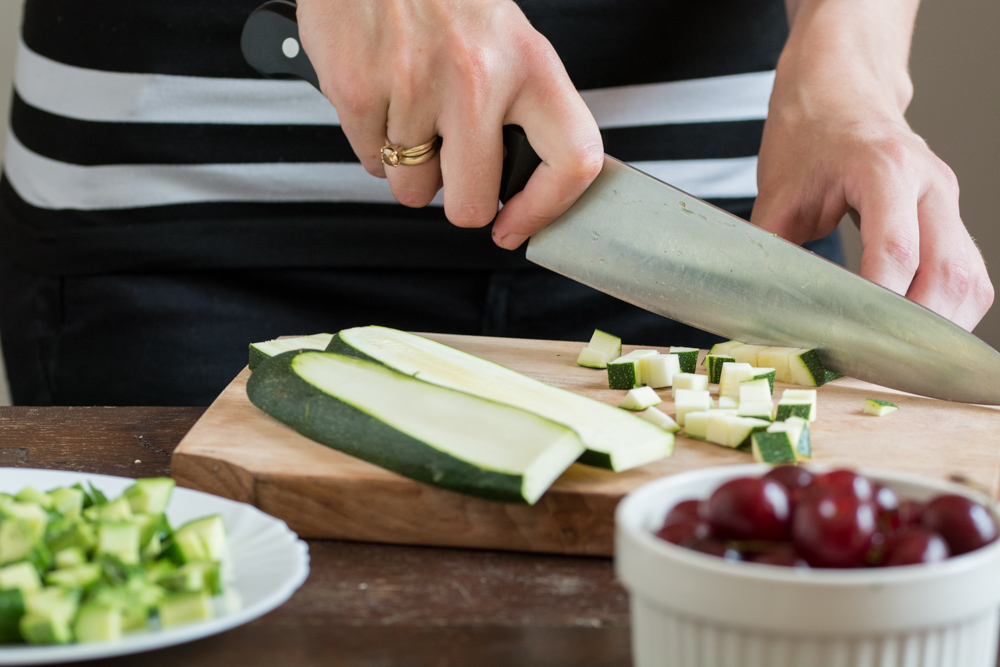 Method:
Place the quinoa in a strainer and rinse it with cold water for about 1 minute. Drain it very well. Place quinoa in a sauce pan, add 2 cups of vegetable broth and ½ tsp sea salt and bring to a boil on high heat. When the broth begins to boil, cover with a lid and reduce the heat to minimum. Simmer for 15 minutes. Remove from heat and let it stand covered for 5 minutes. After 5 minutes, fluff it with a fork.
Pit the sour cherries and place them on a paper tower to remove their juice.
Using a mortar and a pestle mash 2 garlic cloves together with ¼ tsp sea salt until you get a creamy paste.
Cut the zucchini in small cubes. Heat 1 Tbsp of olive oil in a skillet on medium heat. Add the zucchini and saute it for 1-2 minutes, until they are tender but still firm. Remove from heat and add the garlic paste. The residual heat from the pan will cook the raw garlic.
Cube the cucumbers and finely chop the parsley and the lemon balm leaves.
In a salad bowl mix together the chilled quinoa with sauteed zucchini and cubed cucumbers. Add chopped parsley and lemon balm, 2 Tbsp of olive oil and the juice from half of a lime. Season well with freshly ground pepper and salt, only if needed. Garnish the salad with sour cherries and pine nuts.