Today I present you strawberry-banana muffins with honey-vanilla frosting, the best muffins I've ever tasted. They are simply addictive. If they sound complicated, I tell you that they are possibly the simplest dessert you'll ever make. If they sound exquisite, you're perfectly right. They are so tender and fragrant and they are perfect for breakfast or brunch. In case you want to dress them up a little bit, I strongly suggest you to frost them with this decadent yet healthy honey and vanilla cream.
Since I caught your attention I'll proceed further and I'll confess that this is a dairy-free dessert. Both the muffin and the frosting are dairy-free. The muffins contain flour, Demerara sugar, eggs, bananas, strawberries and olive oil, while the frosting is made from coconut oil, honey and vanilla extract. As simple as that.
Strawberry and banana muffins
Ingredients (for 12 regular sized muffins):
300g all-purpose flour – 2 +1/4 cups
150g Demerara sugar – 3/4 cups
1 + ½ tsp baking powder
¼ tsp baking soda
½ tsp sea salt
¼ tsp cinnamon
2 large eggs
115 ml olive oil – ½ cups
2 large ripe bananas, mashed – 1 cup
1 tsp vanilla extract
150g strawberries (cleaned and chopped) – 1 cup
Method:
In a large bowl combine the dry ingredients: flour, sugar, salt, bicarbonate soda, bicarbonate powder and cinnamon. Stir to combine and sift the dry mixture. Add the chopped strawberries and mix with a spatula.
In another bowl combine the wet ingredients: eggs, bananas, olive oil and vanilla extract.
Add the wet ingredients to the dry ingredients and mix until just combined. Don't overmix the compositions, because the muffins will be less tender.
Using a spoon divide the batter into 12 muffin cups and bake in the preheated oven at 350°F/176°C (gas mark 4) for 25 minutes or until a toothpick inserted in the center comes out clean.
Honey-vanilla frosting (paleo)
Ingredients (for 12 frosted muffins)
170g honey – about ½ cup
130g extra virgin coconut oil (at room temperature) – about 1 cup
1 tsp vanilla extract
¼ tsp sea salt
Method : Combine all the ingredients in a blender and pulse until smooth and creamy. If the mixture isn't creamy enough you can add 1 Tbsp coconut milk to speed the process.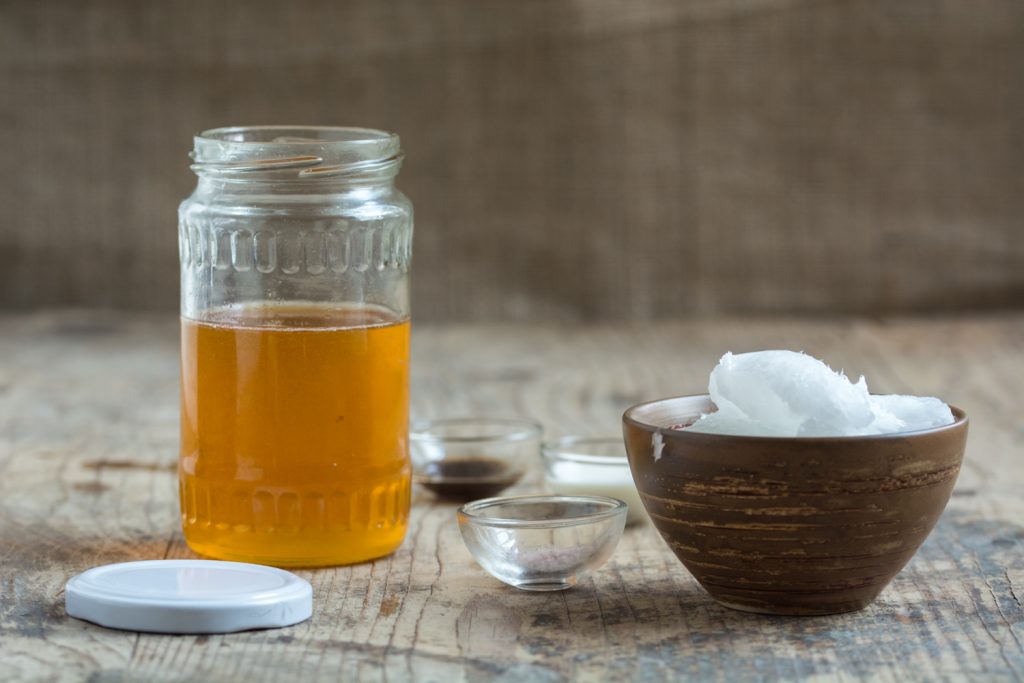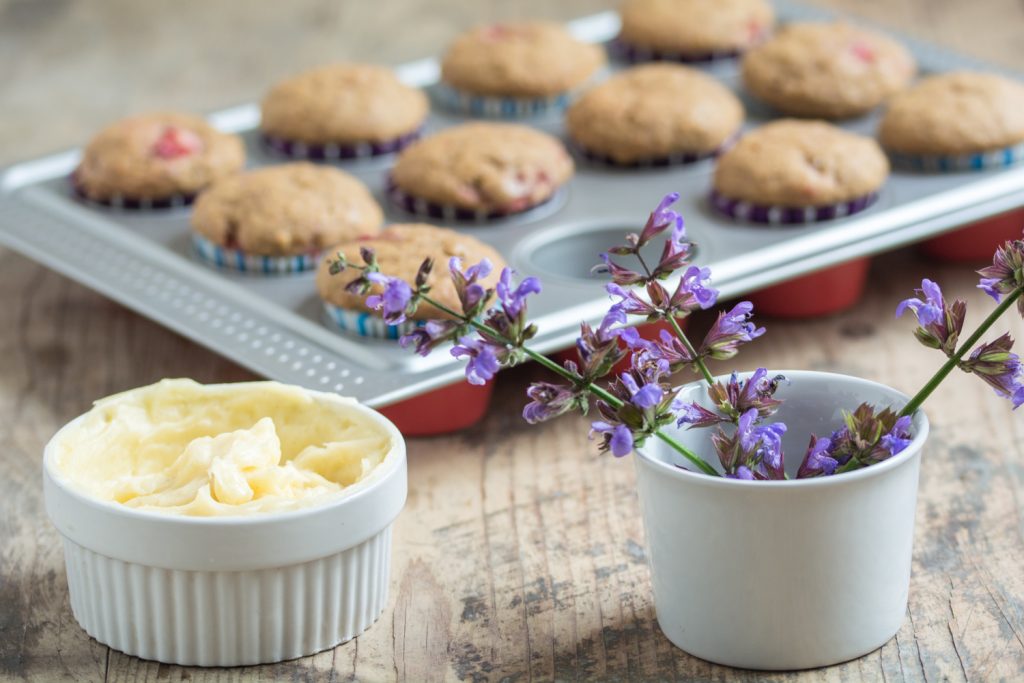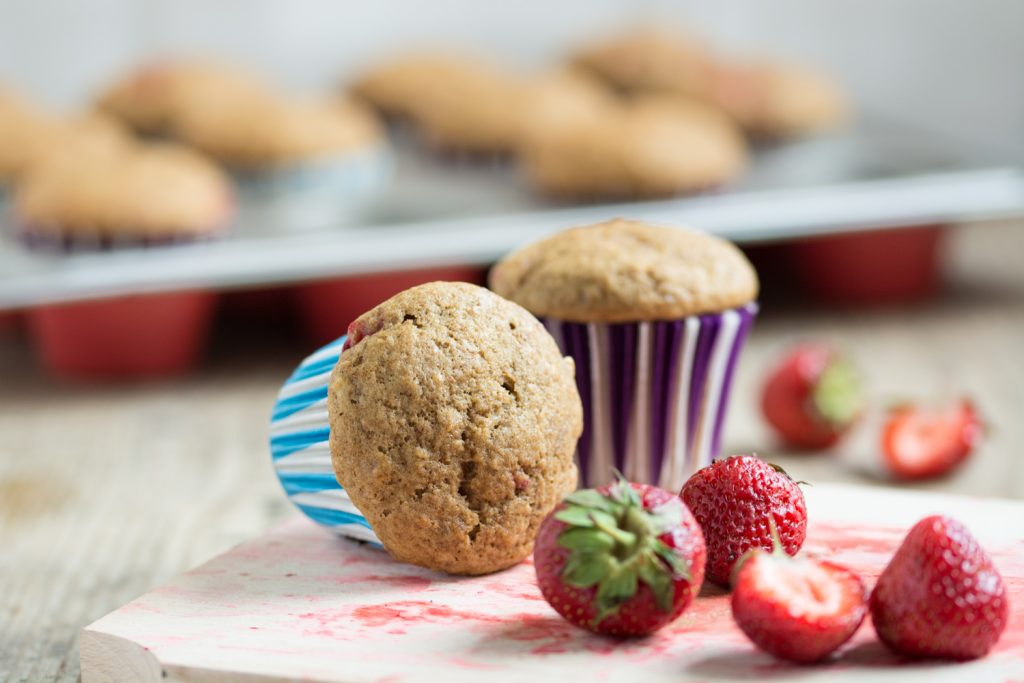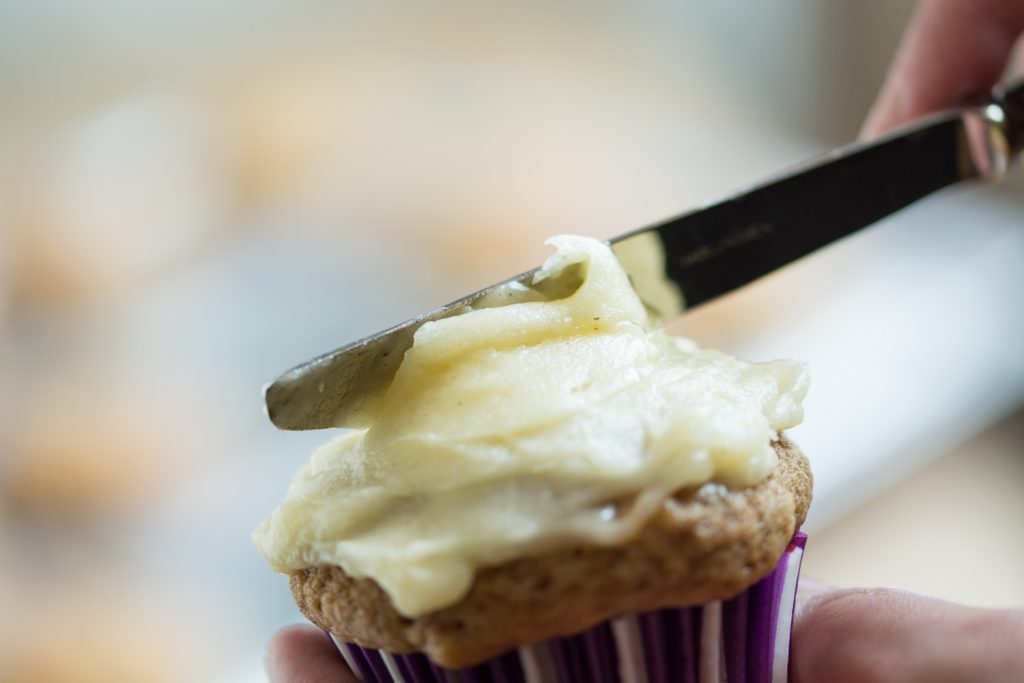 Frost each muffin with 1 tablespoon of honey-vanilla cream and spread the frosting with a knife. Garnish with edible flowers (I used sage flower picked from my garden). Enjoy!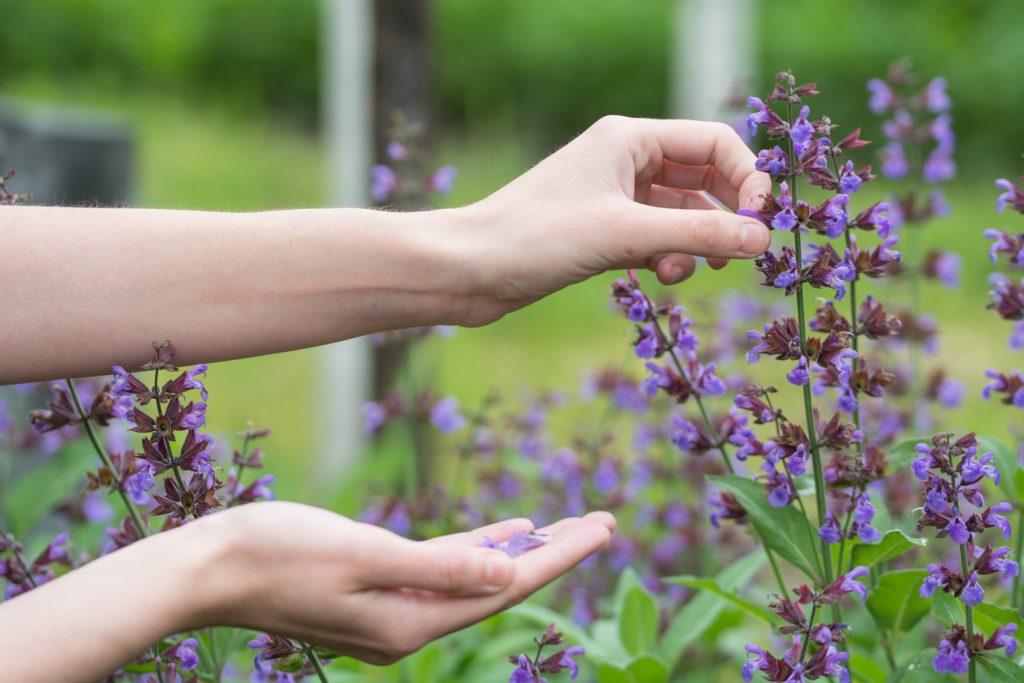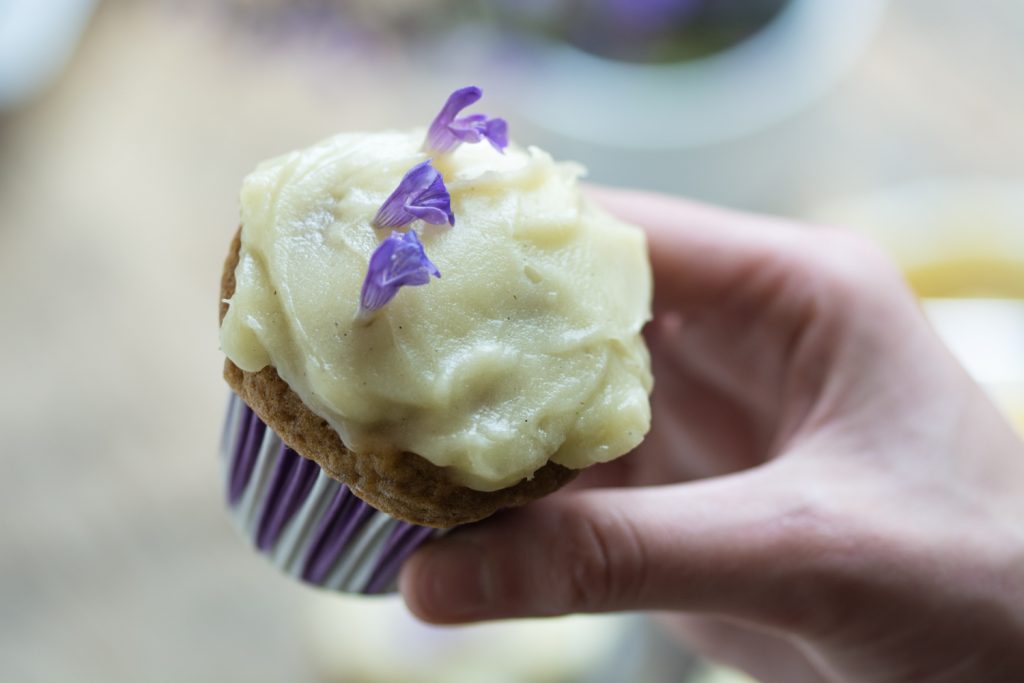 Source: www.joyofbaking.com