Cabbage and smoked duck salad is such an interesting salad. Everything about it is interesting, the bold flavors, the sweet and the earthy scents, the warm colors and wild textures. Crunchy cabbage ribbons dressed with olive oil and apple cider vinegar, juicy blood-oranges, toasted hazelnuts, flavorful candied apricot strips and salty and gamey duck breast; this simple yet sophisticated salad has about five or six ingredients, but they work so well together, creating a veritable taste and texture symphony.
Why I love cabbage and smoked duck breast salad:
it's exquisite, it has a verisimilar complexity, it's sweet, salty, sour and bitter, somehow each one in the right amount
it's lovely during the cold months
its hearty and satisfying
it's ready in less than 15 minutes and it takes even less to devour it
it looks so appealing and sophisticated, even though it is so effortless
Ingredients (for 4 servings):
350g white cabbage (12 oz)
2 blood oranges
100g candied apricots (3.5 oz)
70g hazelnuts (2.5 oz)
4 Tbsp extra-virgin olive oil (60 ml)
1 Tbsp apple cider vinegar (15ml)
40g cured duck breast (I sometimes use pan-seared duck breast – I use this recipe)
salt and pepper to taste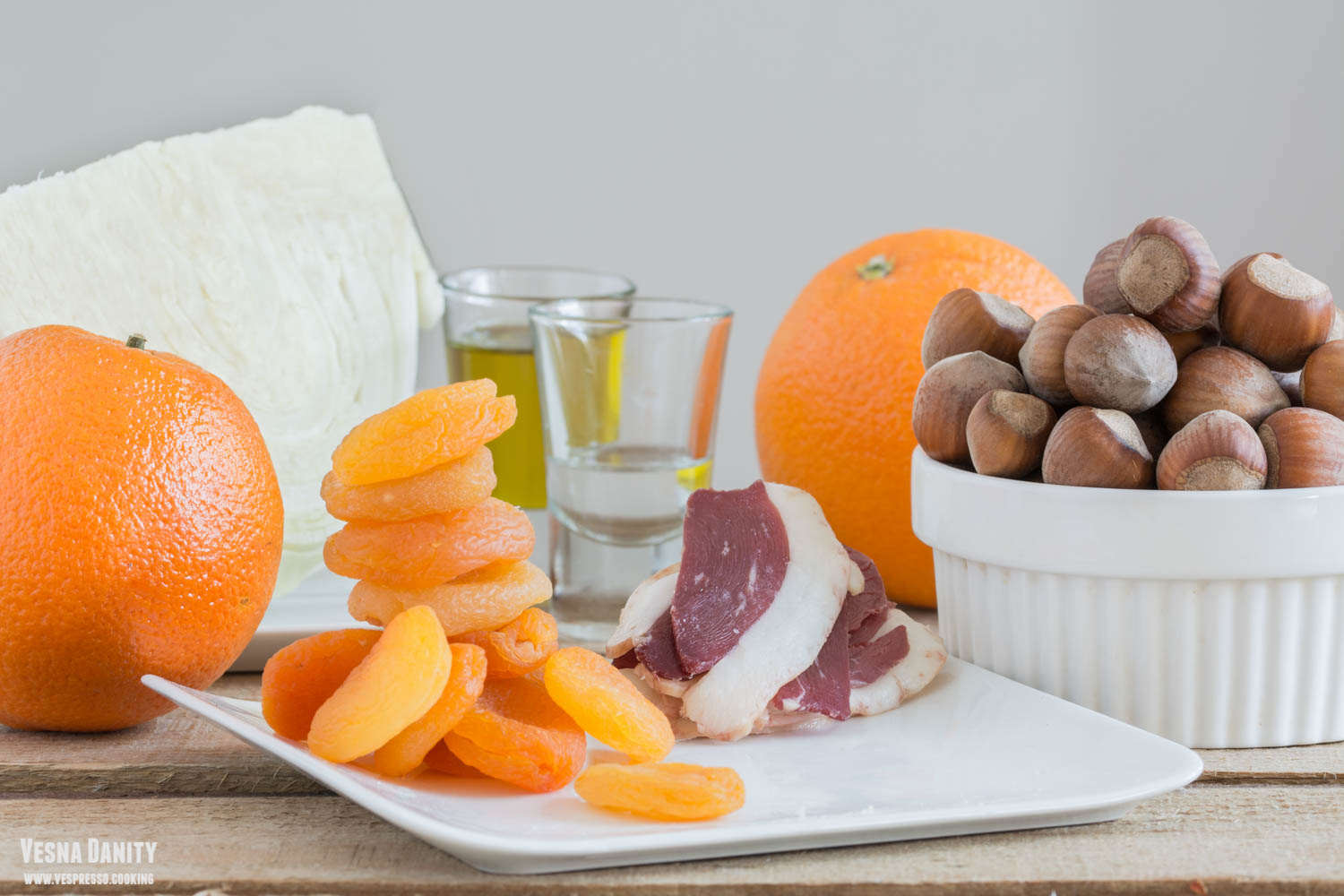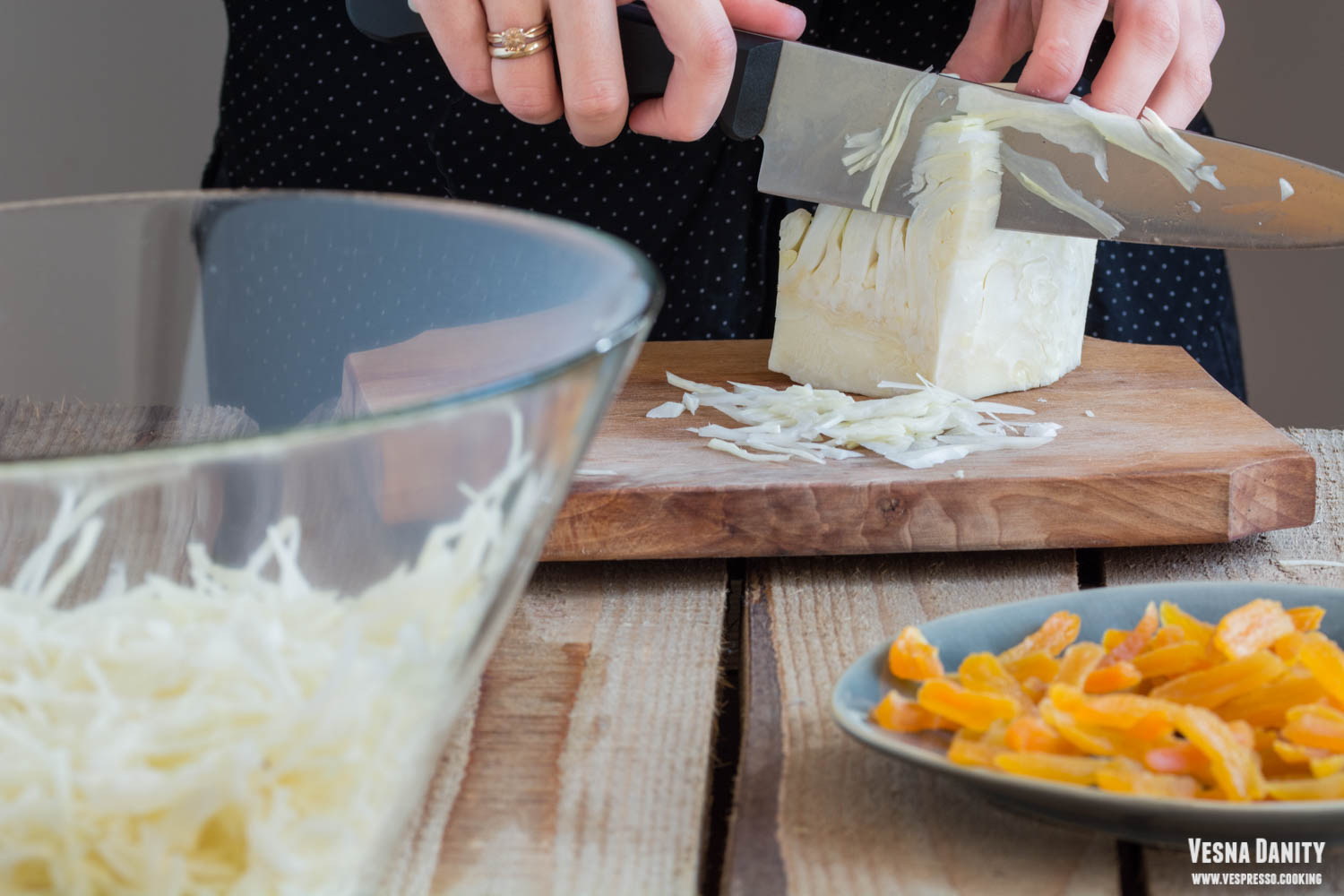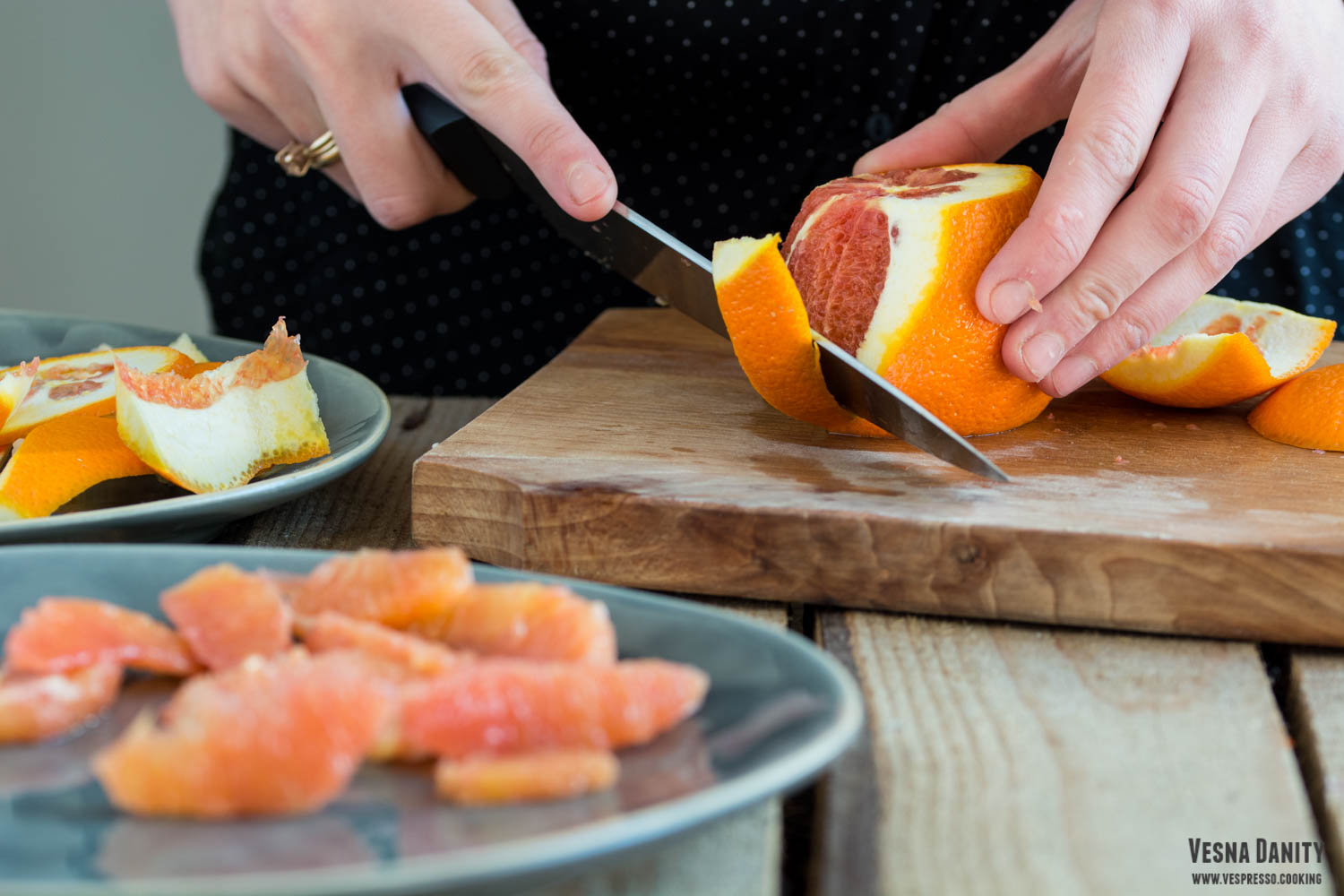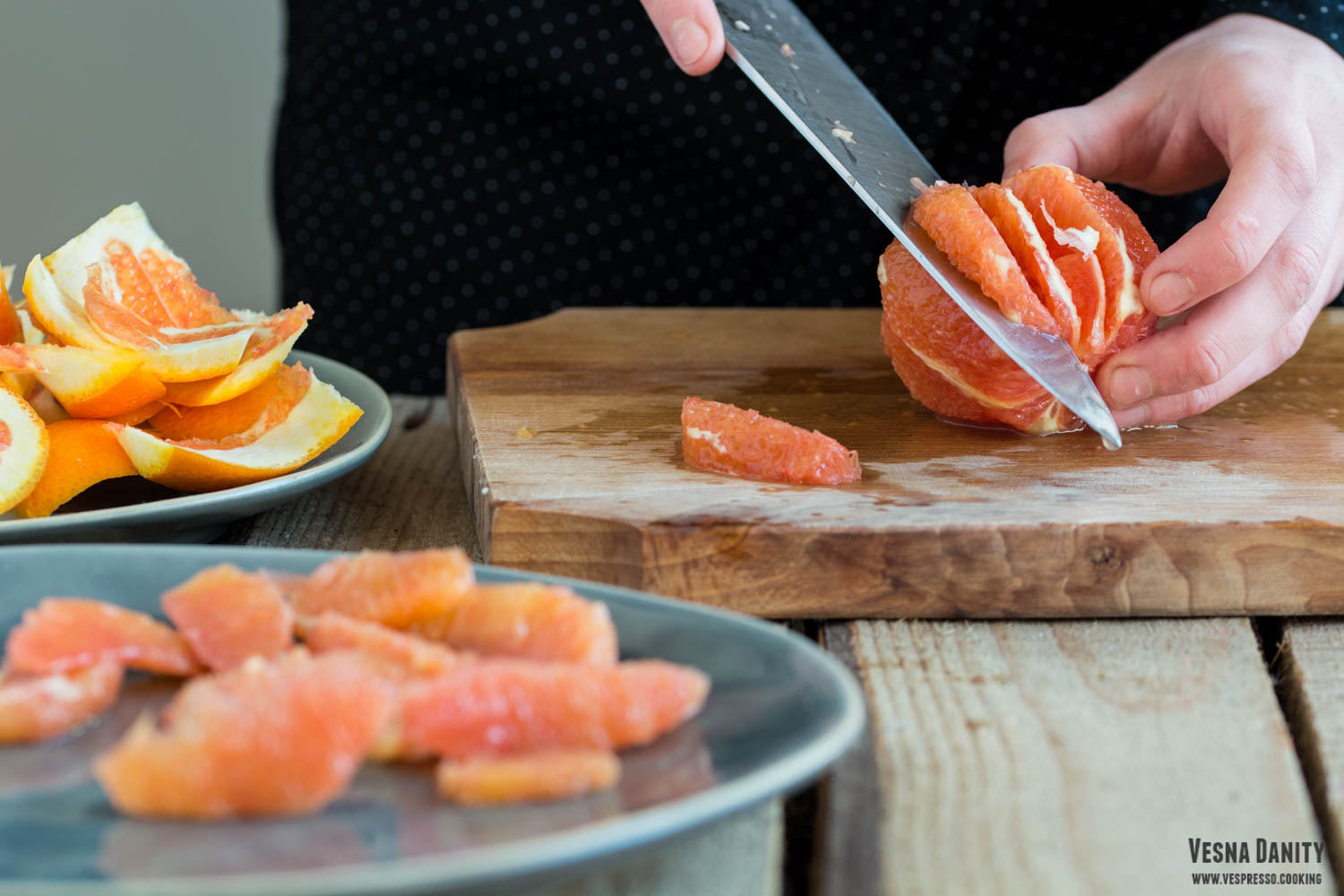 Method:
Using a sharp knife, finely chop the cabbage. Slice the apricots into thin stripes.
Combine together the olive oil and the vinegar in a large salad bowl. Add the shredded cabbage and toss to coat evenly.
In a small skillet brown the hazelnuts over high heat, to intensify the flavor and to get rid of their skins. Leave them aside to cool and remove their skins using your fingers.
Prepare the orange slices. Take an orange and cut off the top and the bottom. Place the orange on the cutting board and cut off the peel and the pith. Cut the segments out of the oranges (picture).
Add to the bowl the orange slices, hazelnuts and apricots. Refrigerate until serving.
Before serving season with salt and pepper, divide the salad into four plates, garnish with cured duck slices and serve immediately.
Source: Barilla Academy – Salads